The funding behind an electric vehicle charging heavyweight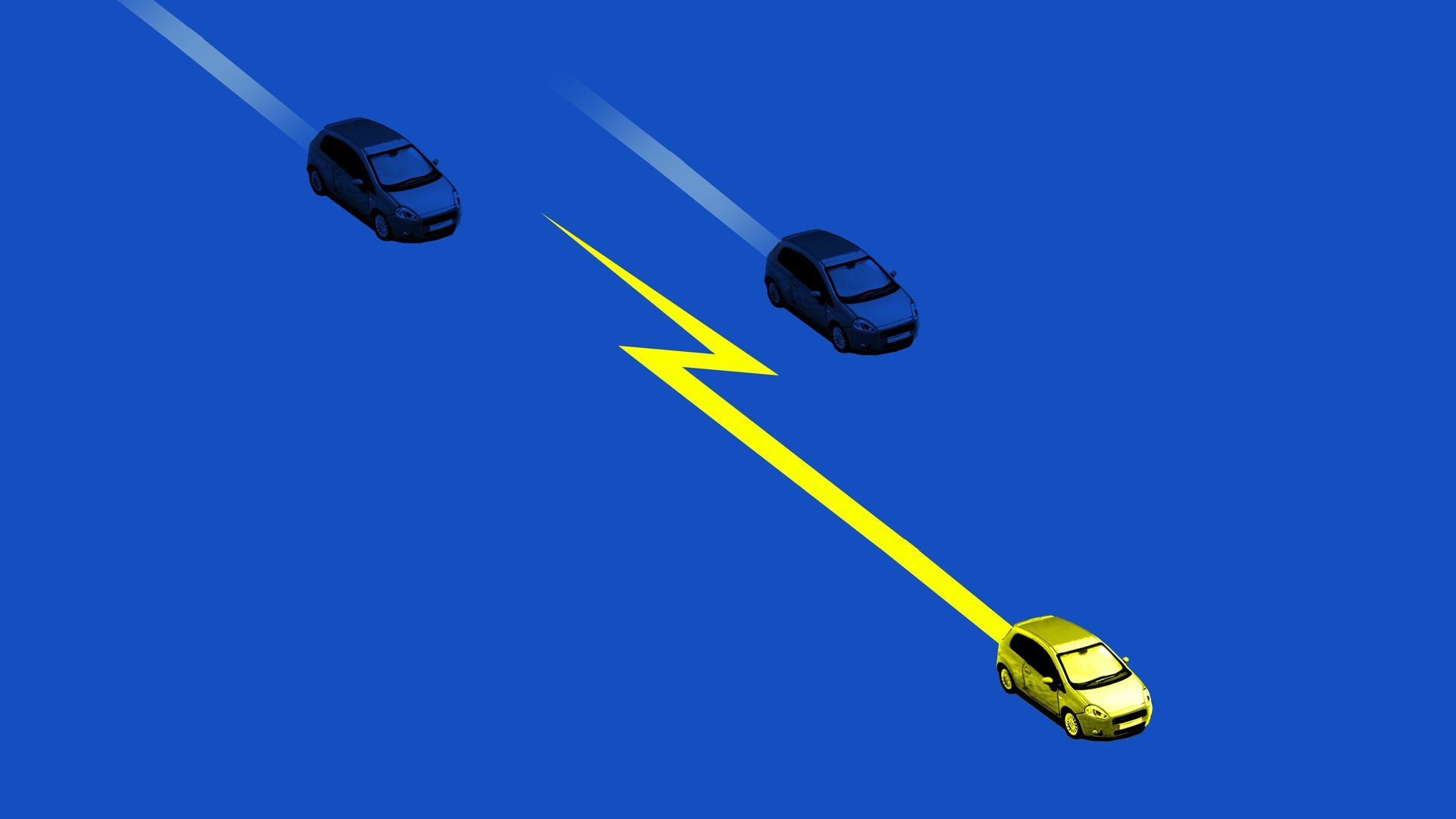 ChargePoint, one of the world's biggest players in electric vehicle charging, said Wednesday that it has raised another $240 million — an amount that approaches the nearly $300 million previously raised during its 11-year history.
Why it matters: The money — and who it's from — signal investor and corporate confidence that EVs are an important growth market, even though today they're a tiny share of the global auto market.
New investors include Chevron, utility giant American Electric Power, and Singapore's sovereign wealth fund GIC.
Other investors in the latest round include the Canada Pension Plan Investment Board and Quantum Energy Partners.
Existing investors include BMW, Daimler, Siemens and power company Exelon.
What they're saying: I chatted yesterday with CEO Pasquale Romano, who made the case that money from major institutional investors helps tell the story of where EVs are heading the market.
"These are big funds," Romano says. "They may lean into an emerging technology, but they are not going to lean into a speculative technology."
Romano emphasized how a number of automakers are readying to introduce new electric models.
The intrigue: I don't know how much of the $240 million is coming from Chevron Technology Ventures as ChargePoint didn't provide a breakdown.
But the involvement of the U.S.-based multinational oil giant at all is interesting. Thus far big European majors including Shell and BP have been getting into the EV charging space, but this marks Chevron's first foray.
The big picture: The California-based ChargePoint has a big share of the U.S. charging market and last year announced its expansion into Europe.
The company says it has over 57,000 independently owned public and semi-public charging spots, with customers spanning businesses, cities and more.
The latest funding round includes Daimler's truck and bus division, signaling how vehicle electrification is moving beyond passenger cars.
Go deeper:
Go deeper