A hopeless carbon tax bill that's still worth watching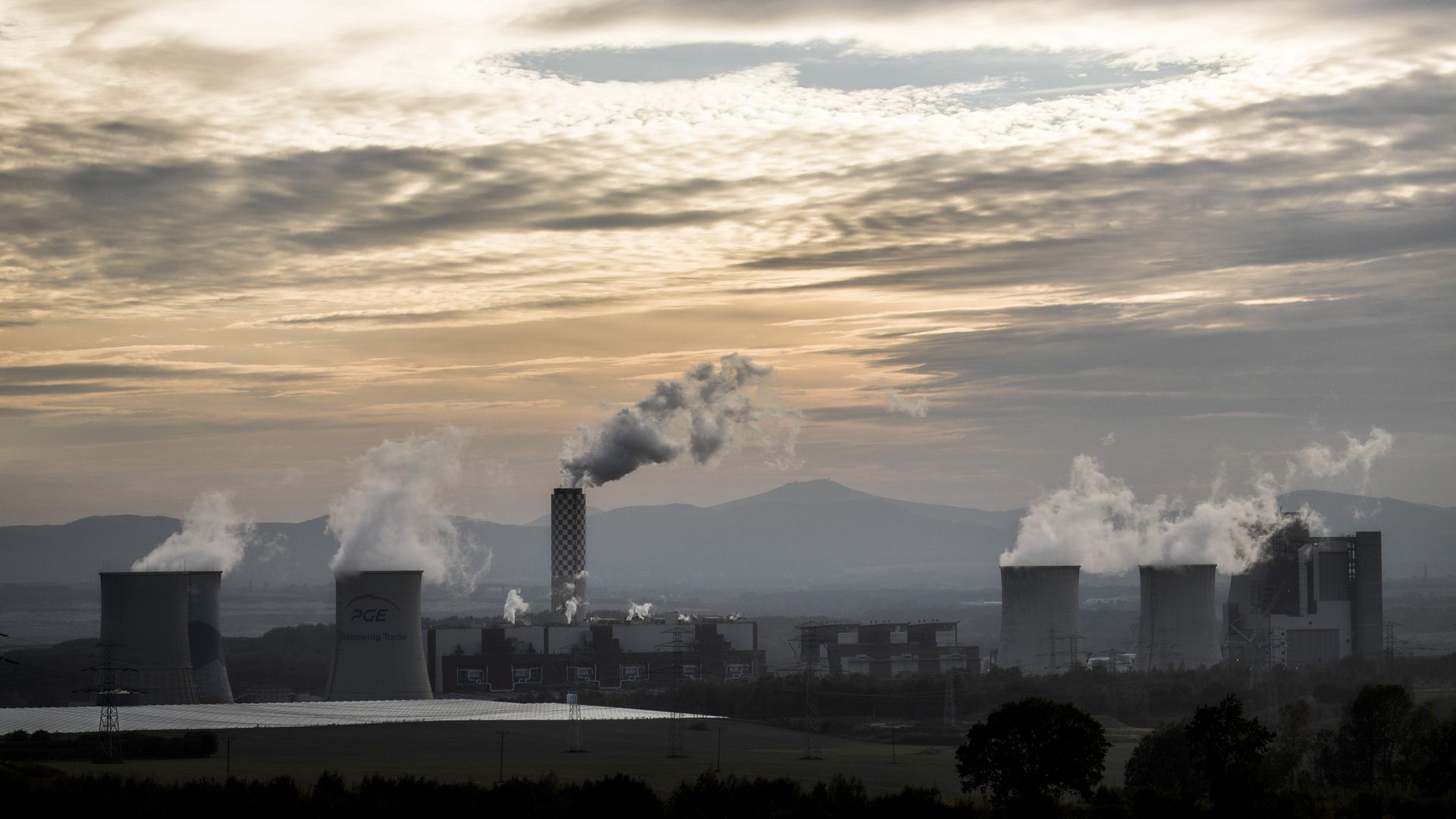 A bipartisan handful of House members unveiled a carbon tax plan last night that stands no chance of becoming law, at least not for years.
Why it still matters: It's a marker for efforts to move national carbon pricing beyond the think tank and advocacy world, where it has largely been exiled since a big cap-and-trade plan collapsed in the Senate in 2010. And it could help shape what emerges if climate legislation gains traction under a different president, and if there's a shift in congressional power with either firm Democratic control or erosion of what's now almost unified GOP's resistance.
Reality check: Needless to say, those are big caveats. Carbon taxes face opposition from advocacy groups that are influential in GOP circles.
Driving the news: Florida Democrat Ted Deutch unveiled the bill with two other Democrats and two Republicans. The bill would impose an initial $15-per-ton carbon "fee" on fossil fuel producers, processors and importers.
It rises $10 annually.
All the revenues are returned to the public.
The plan would remove some but not all greenhouse gas regulations.
Deutch's co-sponsors are Democrats John Delaney and Charlie Crist, and Republicans Francis Rooney and Brian Fitzpatrick.
They plan to quickly re-introduce it in the next Congress.
By the numbers: The plan aims to cut U.S. carbon emissions by 33% from 2015 levels within 10 years and by 90% by 2050. The sponsors say it would create 2.1 million net jobs within 10 years and prevent 13,000 pollution-related deaths annually.
Another reason the bill matters: It's a useful starting point for comparing various legislative proposals floating around.
That's what Noah Kaufman of Columbia University's Center on Global Energy Policy does in this new analysis, which basically finds it more effective.
Where it stands: It has support from some conservative groups pushing carbon taxes as a market-friendly climate policy and some environmental groups.
According to the sponsor's press release, backers include: Citizens Climate Lobby, Climate Leadership Council, The Nature Conservancy, Alliance for Market Solutions, Environmental Defense Fund, RepublicEn, Niskanen Center, National Wildlife Federation, and the National Audobon Society.
It also drew supportive statements from the Center for Climate and Energy Solutions and the World Resources Institute.
Go deeper: The cost of climate change
Go deeper