The American car is becoming obsolete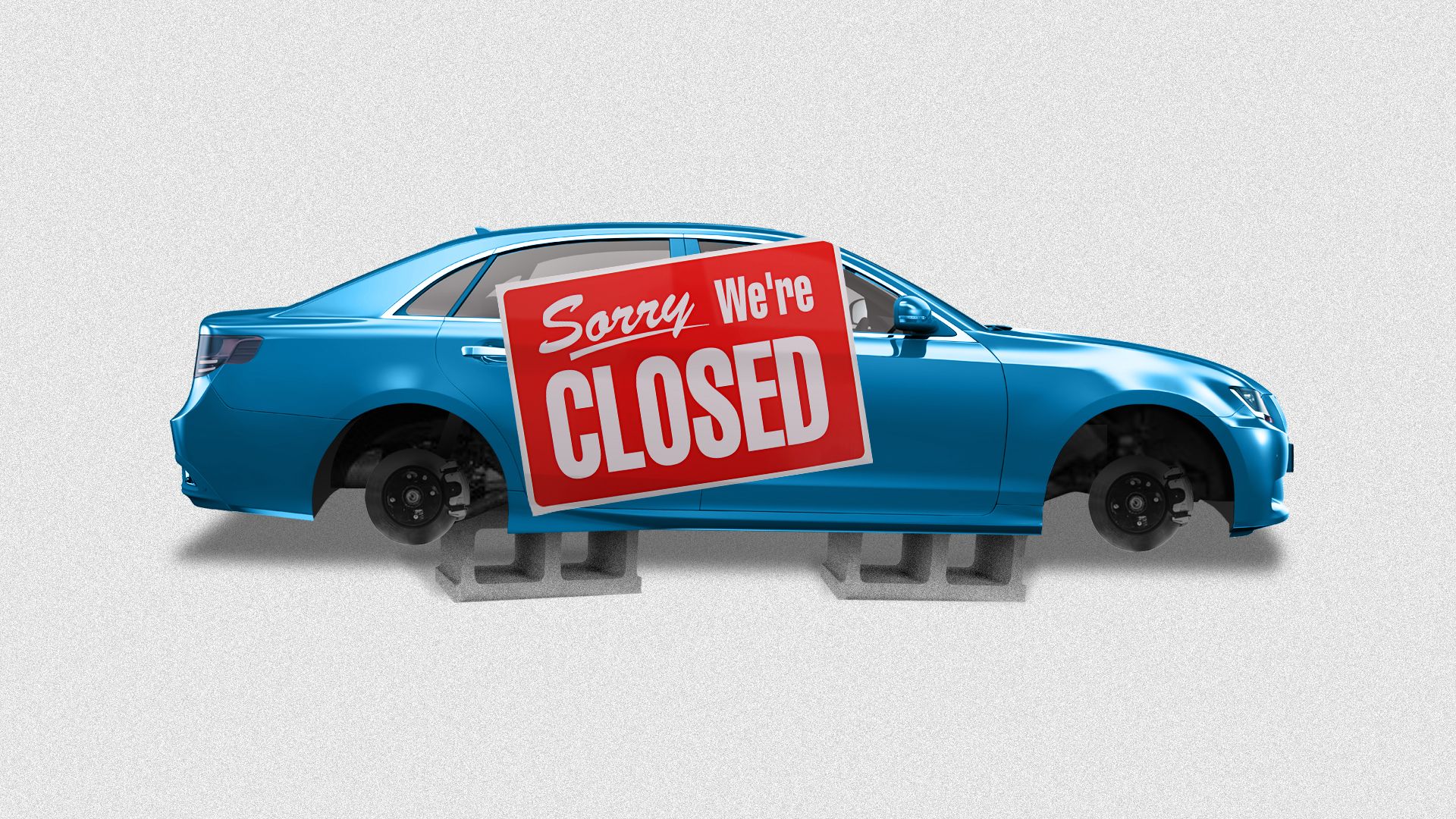 GM is laying off 14,300 employees. It's shuttering five factories in the U.S. and Canada, and says that two more closings will be announced internationally. By next year, it will no longer make the Buick LaCrosse, the Chevrolet Impala, or the Cadillac CT6 sedan. It's even killing the Chevy Volt plug-in hybrid.
The big picture: Welcome to the modern car industry, which is full of bad news. All the top-selling sedans in America — the Toyota Camry, Honda Civic, Honda Accord, Toyota Corolla, Nissan Altima, and Nissan Sentra — are Japanese.
Why it matters: American carmakers can't compete, and are giving up that segment of the market. Instead they're concentrating on trucks, SUVs, and crossovers, which have higher profit margins and growing demand.
What's next? Almost certainly, even more job losses.
Car factories are at their most efficient when they run at full capacity. Right now America is capable of producing many more vehicles than there's demand for — roughly 3.2 million vehicles per year, according to Kristin Dziczek, vice president of industry, labor and economics at the Center for Automotive Research. (GM accounts for about 1 million of that.)
The logic of efficiency means that yet more factories are likely to close.
President Trump's trade war and steel tariffs are costing the industry billions, including roughly $700 million in higher steel prices at GM alone. Very few big automakers have avoided problems:
What to watch: The future of car-making might be grim, but stock market investors are excited about self-driving cars and mobility as a service.
That market logic is putting pressure on carmakers to pour billions into R&D. It's also driving strategic investments in everything from AI to electric scooters.
The result: A major secular employment shift away from unionized factory workers and Detroit middle-management lifers. Expect the United Auto Workers, still GM's largest shareholder with a $3.6 billion stake in the company, to remain extremely unhappy for the foreseeable future.
Go deeper:
Go deeper