General Motors shares spike after restructuring news
General Motors shares rose as much as 7% Monday morning, following news that the automaker will slash roughly 15% of its salaried workers (or about 14,000 employees) in North America, and cut production at five North American plants next year.
Between the lines: General Motors said the restructuring will cost up to $3.8 billion, but will save the company about $6 billion per year by 2020. According to CNBC, it was a "more drastic cost-cutting plan than investors had expected."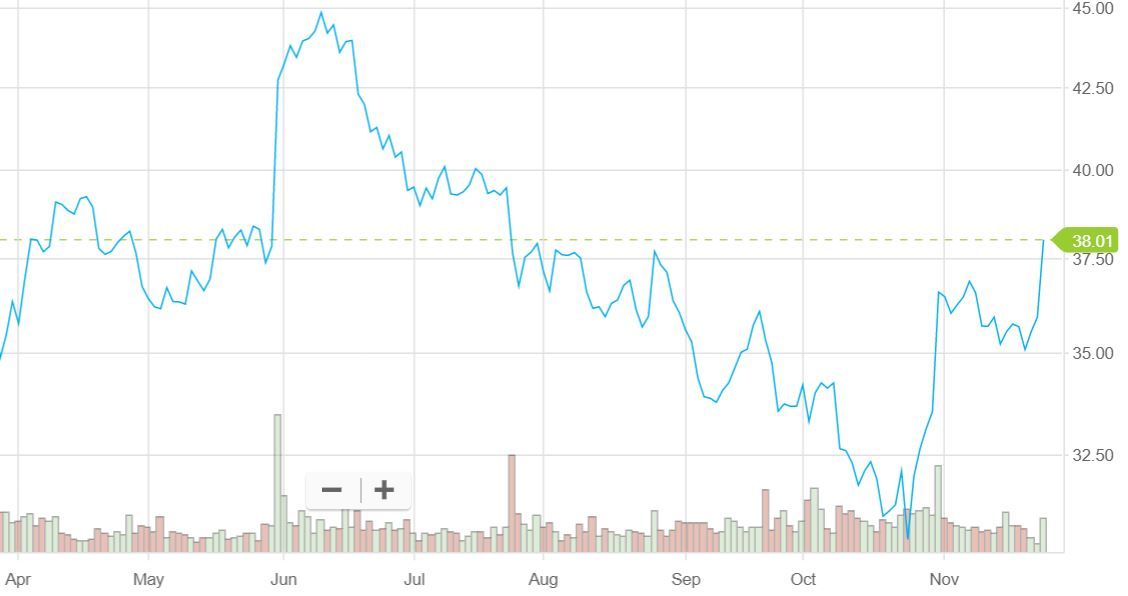 Go deeper