Defying Trump, key GOP senator to sharpen focus on Saudi prince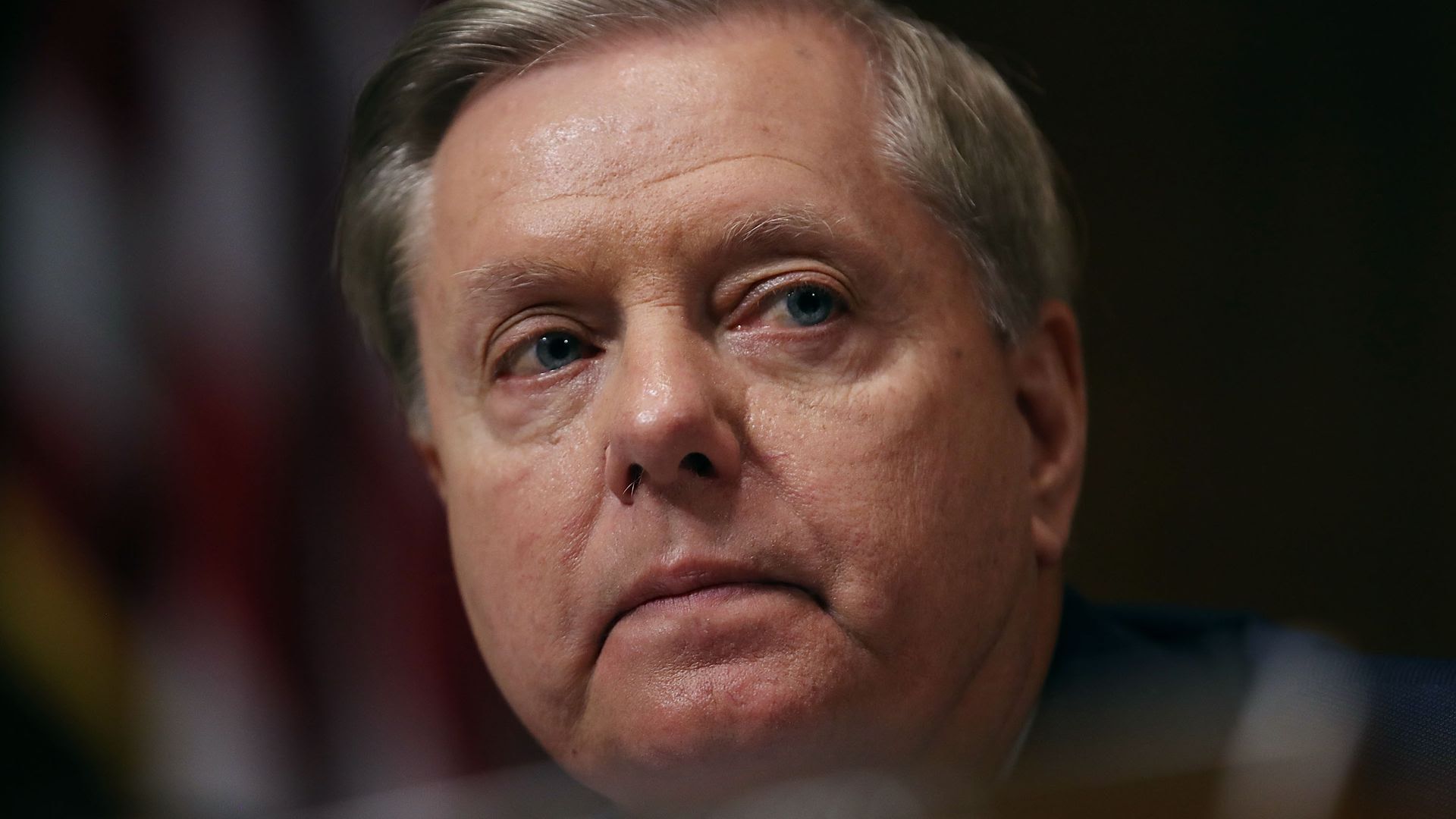 If the CIA confirms to him they believe Saudi Crown Prince Mohammed bin Salman (MBS) ordered the murder of Jamal Khashoggi, Sen. Lindsey Graham tells me he will push to have MBS sanctioned.
In a phone interview, Graham told me he and some of his colleagues have requested an intelligence briefing this coming week to find out whether the reporting is correct that the CIA has "high confidence" MBS ordered the assassination of Washington Post columnist Jamal Khashoggi.
"If the evidence is sufficient to conclude with high probability that MBS was complicit in this murder, then I will take steps to do a sense of the Senate resolution making that statement," Graham said.
"It's important that we back up the intel community if we think they're right," he added.
"What I would also do in my resolution is also look at other behavior of MBS that has been very erratic and disruptive: the handling of the Yemen war, the bizarre episode with the prime minister from Lebanon and the embargo of Qatar without any consultation."
Graham said he and Democratic Sen. Bob Menendez are working on harsher sanctions against Saudi Arabia as punishment for the murder. And he said he would push to sanction MBS.
Why it matters: It doesn't look like the Khashoggi story is going away. It's unlikely new sanctions on Saudi will pass in the lame duck. That means this fight will likely carry over into next year — potentially pitting Democratic senators and a smaller group of Republicans against the president.
Last Tuesday, Trump declared his loyalty to Saudi Arabia and suggested he wasn't overly concerned about what the U.S. intelligence community finds. The world is "very dangerous" and Khashoggi's murder shouldn't affect America's relationship with Saudi Arabia, he argued.
The bottom line: Graham is arguing the opposite. "We cannot have a normal strategic relationship with somebody this crazy," Graham told me. Graham said "everything would be on the table" to punish Saudi Arabia, including blocking arms sales.
Go deeper