CRISPR co-inventors warn about editing embryos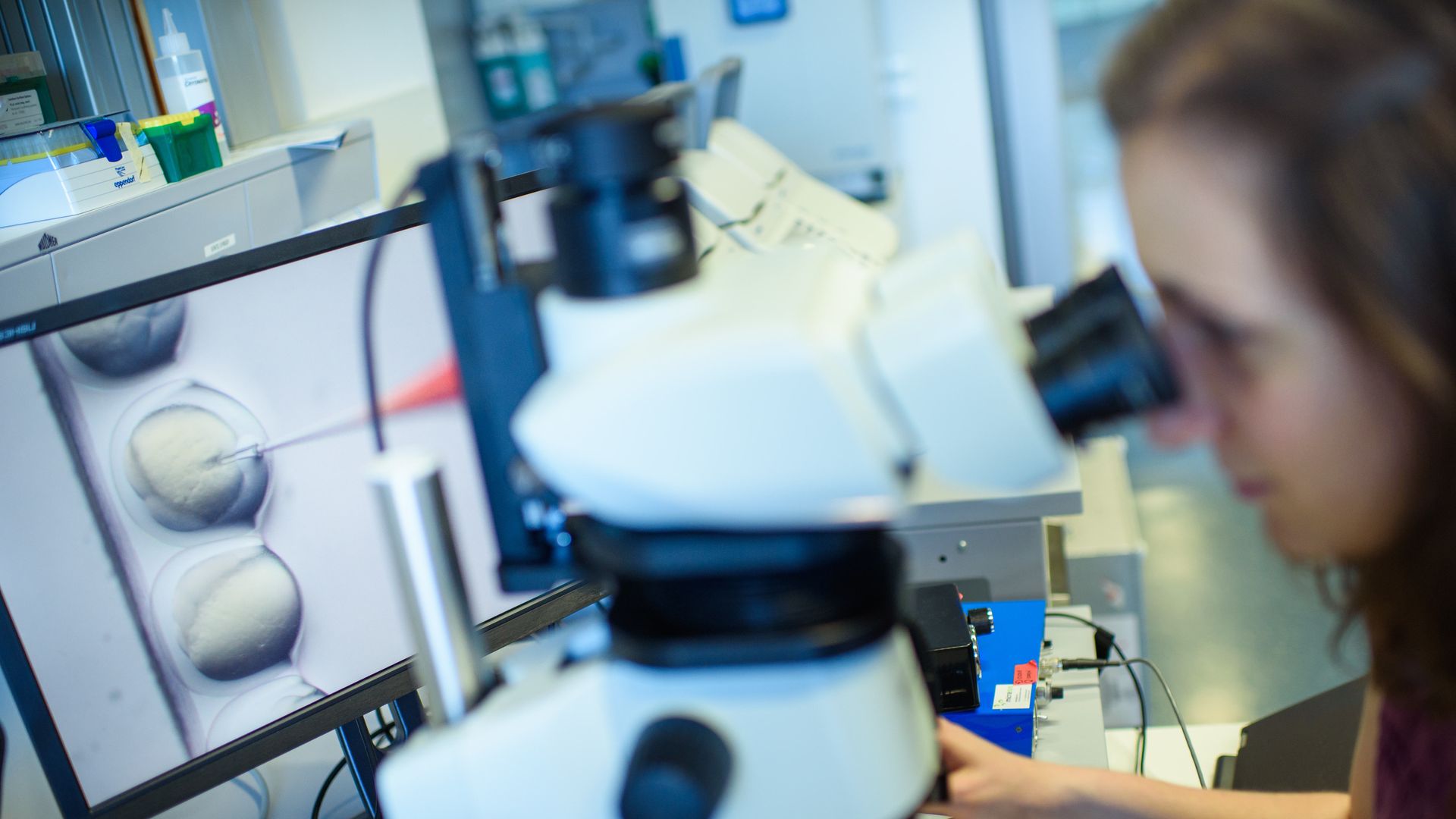 Following the claims that a Chinese scientist has used CRISPR to create genetically modified twins, the co-inventors of the gene-editing tool, Feng Zhang and Jennifer Doudna, released separate statements that urged caution and called for a moratorium on editing the genes of embryos.
Why it matters: Feng's and Doudna's concerns mirror those of other scientists and bioethicists, namely that the Chinese experiment is not transparent and that gene-editing standards should be set before babies' DNA is altered.
What they're saying: Feng asked for a full "moratorium on implantation of edited embryos ... until we have come up with a thoughtful set of safety requirements first," according to MIT Technology Review.
Doudna said in a statement the claims have not been verified in peer-reviewed journals, but if the Chinese CRISPR experiment were confirmed, scientists should "confine the use of gene editing in human embryos to settings where a clear unmet medical need exists, and where no other medical approach is a viable option."
Go deeper