Industry report: Consumer costs limited in Obama-era climate policy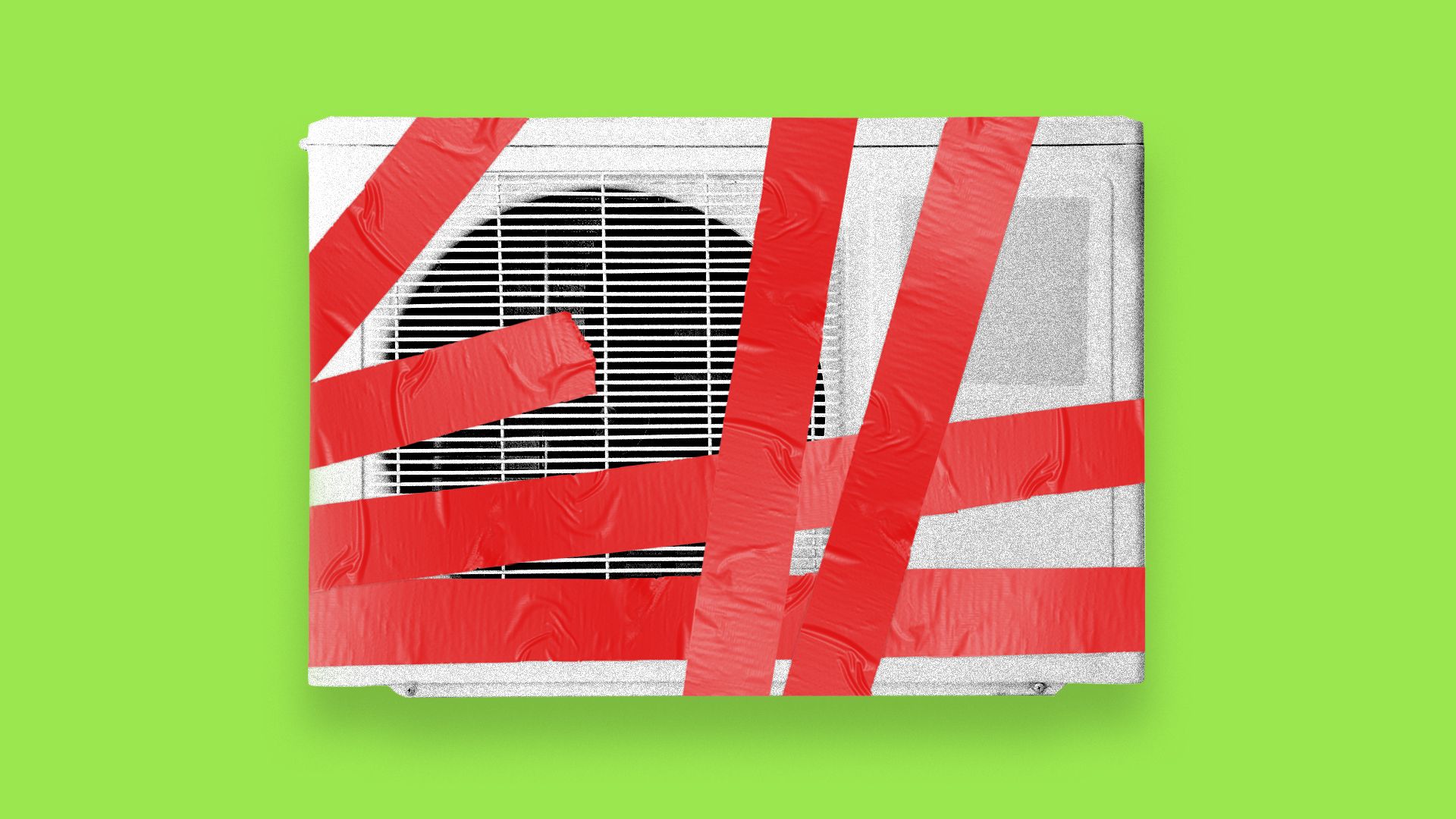 A coalition of manufacturers and chemical makers argue in a new report that the impact on consumers would be limited if the Trump administration and Congress approve a global deal on climate change first agreed to by the Obama administration.
The big picture: Named after the Rwandan city where it was signed in October 2016, the Kigali amendment to the Montreal Protocol, an environmental treaty, phases down the use of potent greenhouse gases known as hydrofluorocarbons (HFCs). HFCs are emitted from refrigerants in appliances like air conditioners.
The details: Businesses affected by the policy support it largely because they stand to benefit financially with new products coming online to comply with it. Despite that support, the amendment is facing a skeptical audience in the Trump administration due to concerns about consumer costs when maintaining and purchasing new air conditioners.
In response, two industry groups are set to release a report, obtained by Axios, that shows consumers save a little bit — about $6.50 a year — with adoption of the policy. With the policy, consumers would pay on average $1,191.29 a year for their air conditioner, compared to $1,197.74 without it.
That's driven by modeling assumptions that shows the average equipment sold under the new policy would be 1.3% more energy efficient on average compared to the status quo.
The report warns of "market chaos" that could lead to high prices and obsolete equipment if rules are implemented without coordinating the phasing down of refrigerants, as laid out in the Kigali policy.
Yes, but: The report assumes consumers transition from their current AC to a new AC with the climate-friendly refrigerants only when they really need to. And beware, some technicians can seize on these changing government rules to encourage people to buy new equipment before it's necessary.
What's next: For the policy to go into effect in the U.S., the State Department needs to send it over for review and eventual vote in the Senate. That hasn't occurred, and there's no sign it will anytime soon, according to people familiar with the process. One industry official said it may not happen at all under Trump, leaving it for the next president. A State Department spokesperson had no comment.
Go deeper:
Go deeper