Marijuana legalization forces some drug dogs into early retirement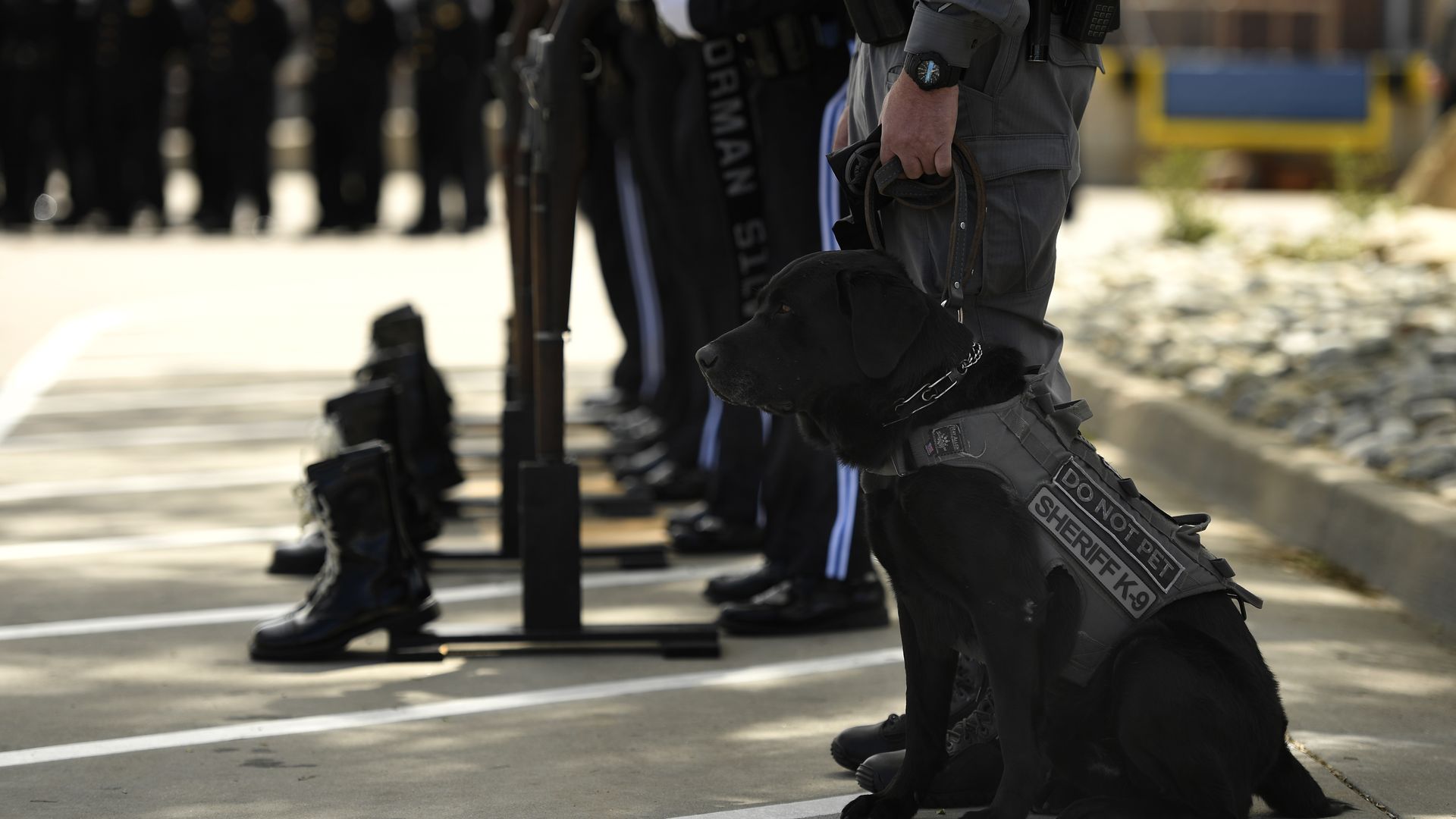 The legalization of marijuana across the country is threatening the jobs of one unique law enforcement branch: Drug detection dogs.
The big picture: The New York Times reports that the dogs can no longer be "counted on to smell the right thing" if they were trained to recognize marijuana. A Colorado appeals court case last year is pushing departments to retire their dogs early after a conviction was overturned because a drug dog trained to find marijuana detected a man's truck, but found methamphetamine residue and no marijuana.
Why it matters: Training dogs is expensive. A working dog is usually at least $6,000, the NYT reports, and even more to train it.
The dogs will become a prime target in court cases on drug convictions. The head trainer at a facility which sells dogs to police departments around the country, Dave Smith, told the Times: "Any defense attorney is going to ask, 'Has your dog ever alerted to marijuana?"
What's next: Many of the dogs will find homes with their former partners. One canine officer in Colorado, Brian Laas, told the NYT: "They're our kids. When they're done working, we're going to make sure they're really well taken care of."
Go deeper