An estimated 85,000 children have died of starvation in Yemen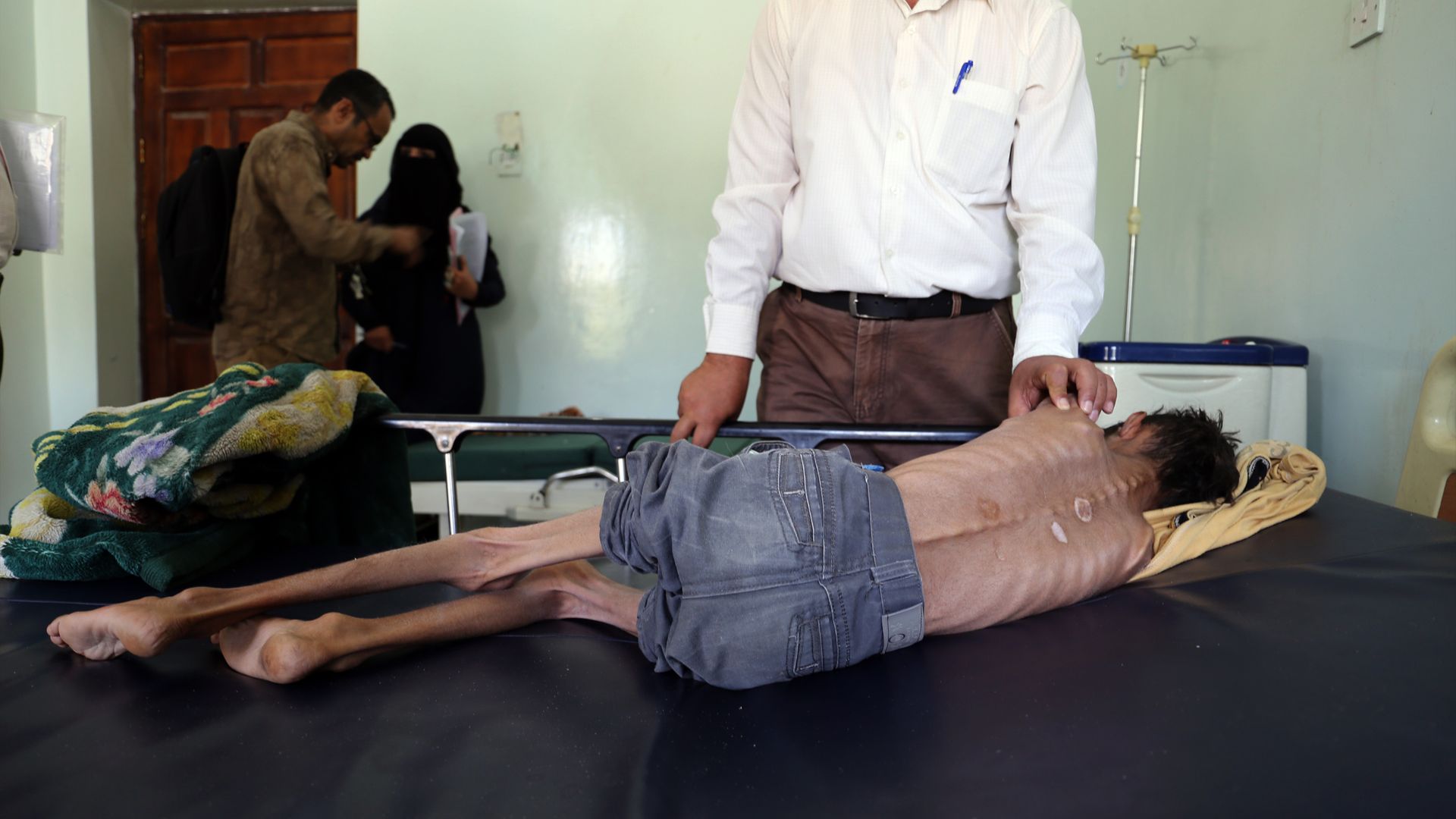 A "conservative estimate" of 84,701 children under the age of 5 years old may have died in Yemen from hunger and disease since the country's civil war began in 2015, international aid group Save the Children reported Wednesday, according to the AP.
The big picture: The number is based on mortality rates due to untreated cases of severe acute malnutrition. Since 2015, the UN estimates more than 1.3 million children have suffered from severe acute malnutrition, and 8 million people are currently at risk of starvation. Save the Children pointed to blockades implemented by a Saudi-led coalition fighting in the country as a reason for widespread starvation.
Go deeper