Why solar is getting even cheaper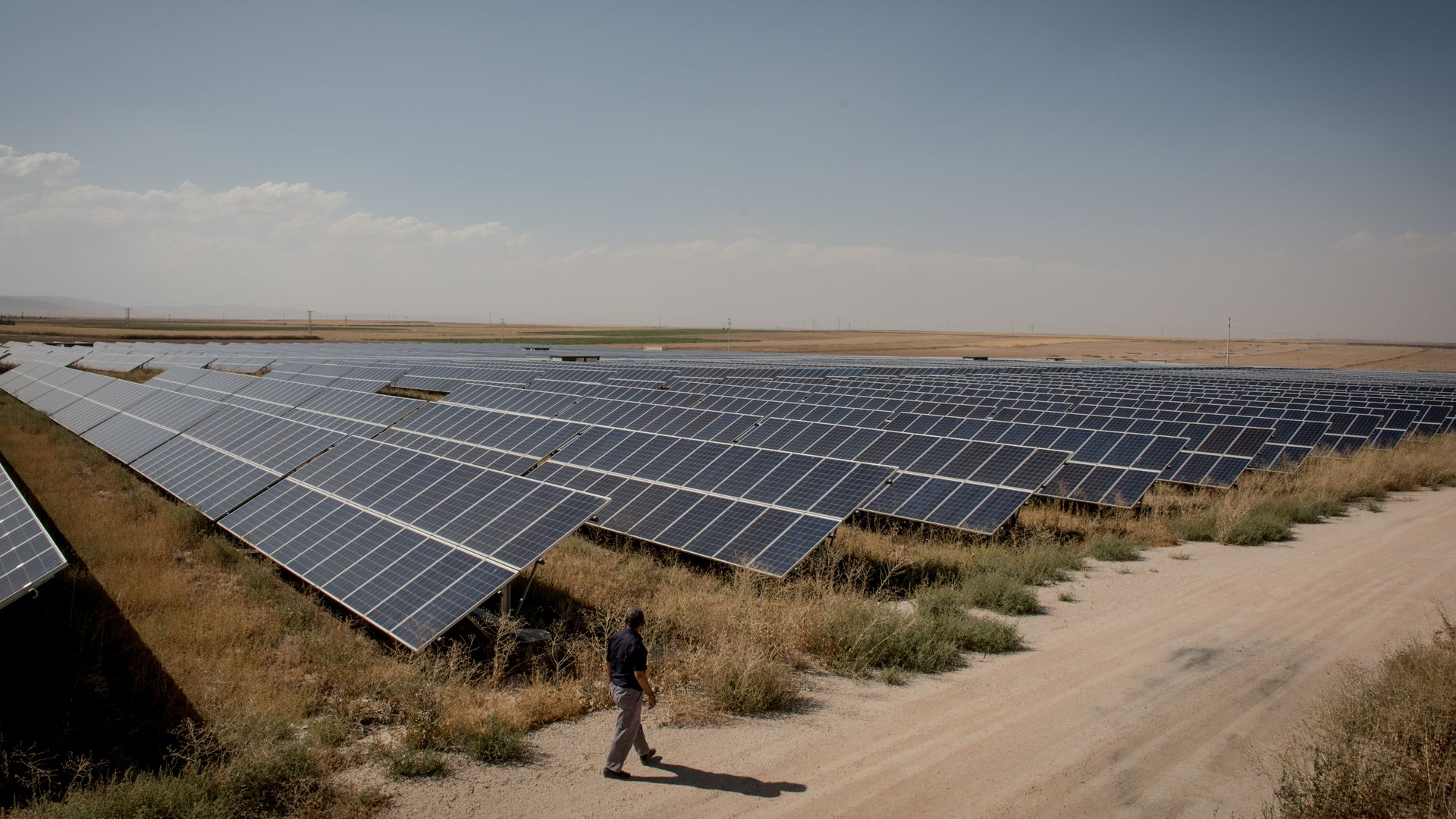 Solar and wind facilities are now the least expensive option for new power worldwide, except in Japan, according to the consultancy Bloomberg NEF.
The big picture: That's the top-line finding of their latest twice-yearly look at the so-called levelized cost of electricity — a metric that compares costs of building, running, supplying and maintaining different types of facilities over time.
The intrigue: The cost of new solar photovoltaic projects has dropped 13% over the past half-year — a bankshot effect of Chinese policy decisions to slow the growth of their utility-scale PV market.
This has "created a global wave of cheap equipment" that's pushing down costs, Bloomberg NEF said.
When it comes to onshore wind, their study shows a cost decrease of 6% since that last version of the study.
In many regions, building new wind farms is now more economically attractive than new natural gas plants in the U.S. despite the glut of shale gas, Bloomberg NEF said.
The bottom line: The report is a snapshot of the growing edge that renewables have in key markets around the world. 
The latest version of the study suggests that new solar and onshore wind are as cheap or cheaper than new coal in China, which wasn't the case in the prior edition of the twice-yearly analysis, according to Bloomberg NEF.
Go deeper