Private equity firms create $20 million fund for Toys "R" Us workers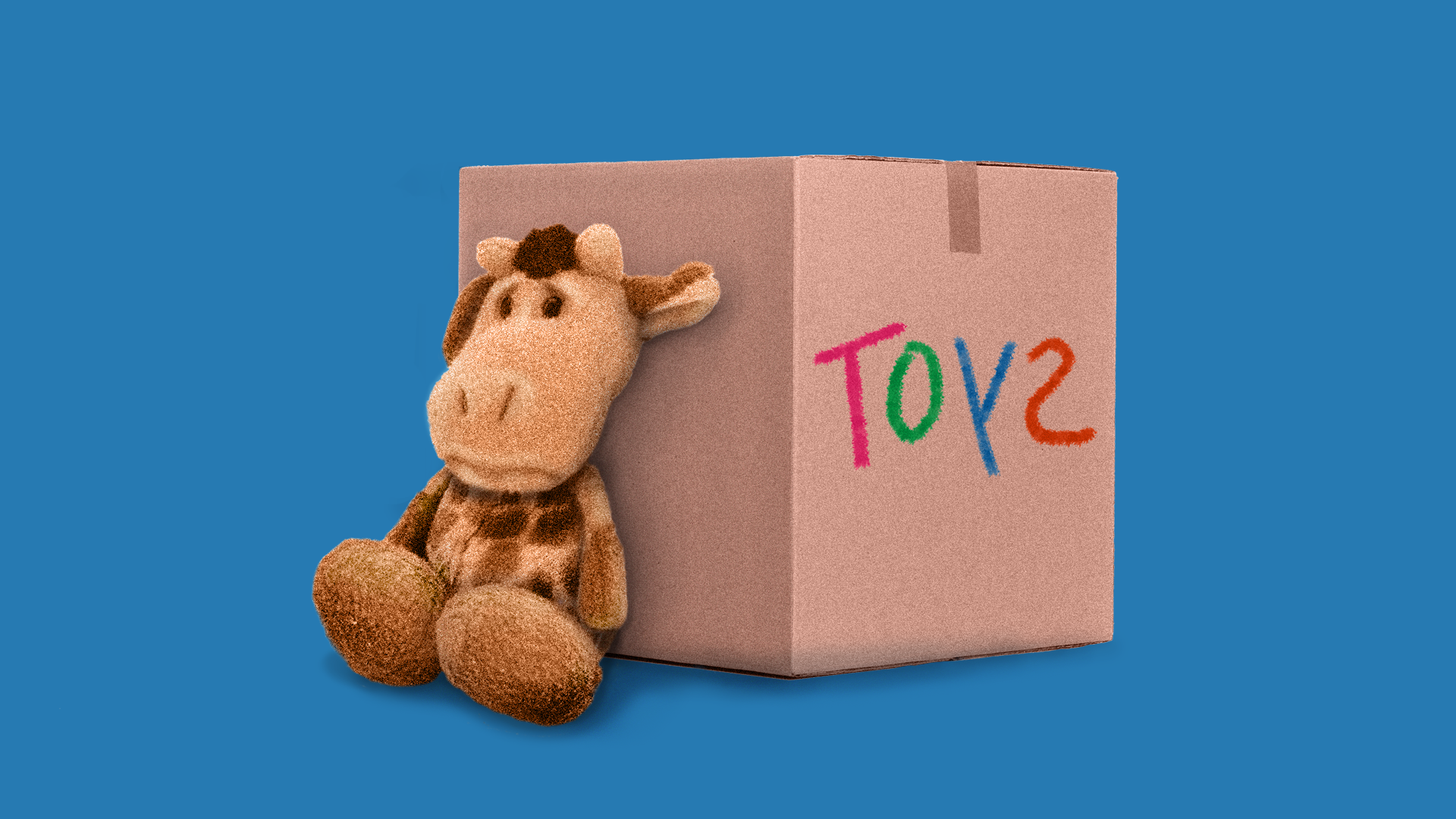 Private equity firms Bain Capital and KKR this morning announced the creation of a $20 million fund to compensate thousands of Toys "R" Us employees who lost their jobs when the retailer shut down earlier this year.
Why it matters: The Toys "R" Us situation was unusual in terms of both scale and the decision to liquidate rather than scale back or sell, but there could be some who view this new fund as precedent-setting.
The TRU Financial Assistance Fund will be administered by Kenneth Feinberg and Camille Biros, who are best known for their work on funds related to tragedies like 9/11, the BP oil spill and child sex abuse by Catholic priests.
Bain and KKR each contributed $10 million, none of which will come from limited partners.
There had been earlier reports of the fund plans, but nothing was made official until today.
Both firms continue to seek participation by Vornado — their original buyout partner — and several secured lenders that forced Toys "R" Us into liquidation. So far, none of those others has been receptive. Workers' rights groups had initially sought a total of around $50 million.
There is little doubt that Bain and KKR are doing the right thing here. Their actions with Toys "R" Us contributed to its collapse, even if they weren't the ones who ultimately turned off the lights.
The question now is what happens next time there is a similar situation, or even one that has just some faint similarities. It's hard to imagine that there won't be a future group of fired employees that looks at those compensated by the TRU Financial Assistance Fund and asks, "If them, why not us?"
Go deeper