Permian drillers' $100 million pledge for the region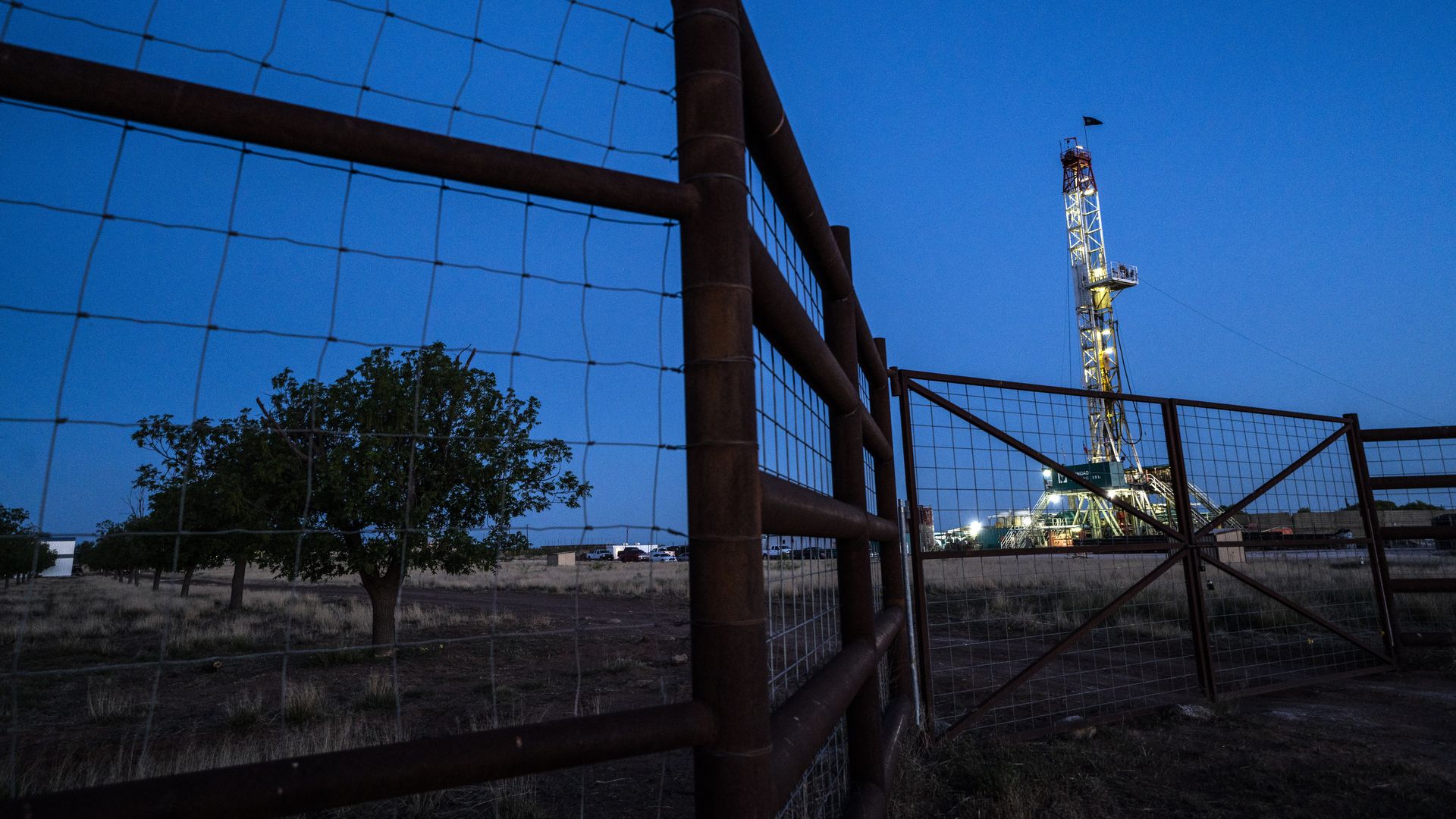 Oil companies active in the Permian Basin are jointly pledging $100 million over several years toward education, infrastructure, housing needs and workforce training in the region at the epicenter of the U.S. production boom.
Why it matters: The weekend announcement from the Permian Strategic Partnership is a recognition that the oil surge is also creating problems in the region. The influx of workers and development has strained local roads, public services and caused housing shortages in the part of Texas and New Mexico that's now producing roughly 3.6 million barrels per day and climbing.
By the numbers: This Reuters piece on the effort has some snapshots of the region's problems amid the boom, including...
Drug charges in Midland, Texas, doubled between 2012 and 2016.
Traffic accidents in Ector County jumped 29% last year.
Who they are: The group of over a dozen companies includes Chevron, Shell and the Exxon unit XTO Energy, as well as large independent producers like Anadarko and Pioneer Natural Resources, and drilling services giants Halliburton and Schlumberger.
What's next: The group says it's opening an office and announcing leaders and staff in coming months and convening meetings with local stakeholders. They want to aid, not duplicate, the work of governments and civic groups.
"Building new roads, recruiting new doctors and teachers and developing new neighborhoods will require years of work, substantial resources and sustained cooperation among many entities," the group said.
"But we share a sense of urgency with our communities to find both interim and long term solutions."
Go deeper