Industry giants propose path to "net-zero" carbon emissions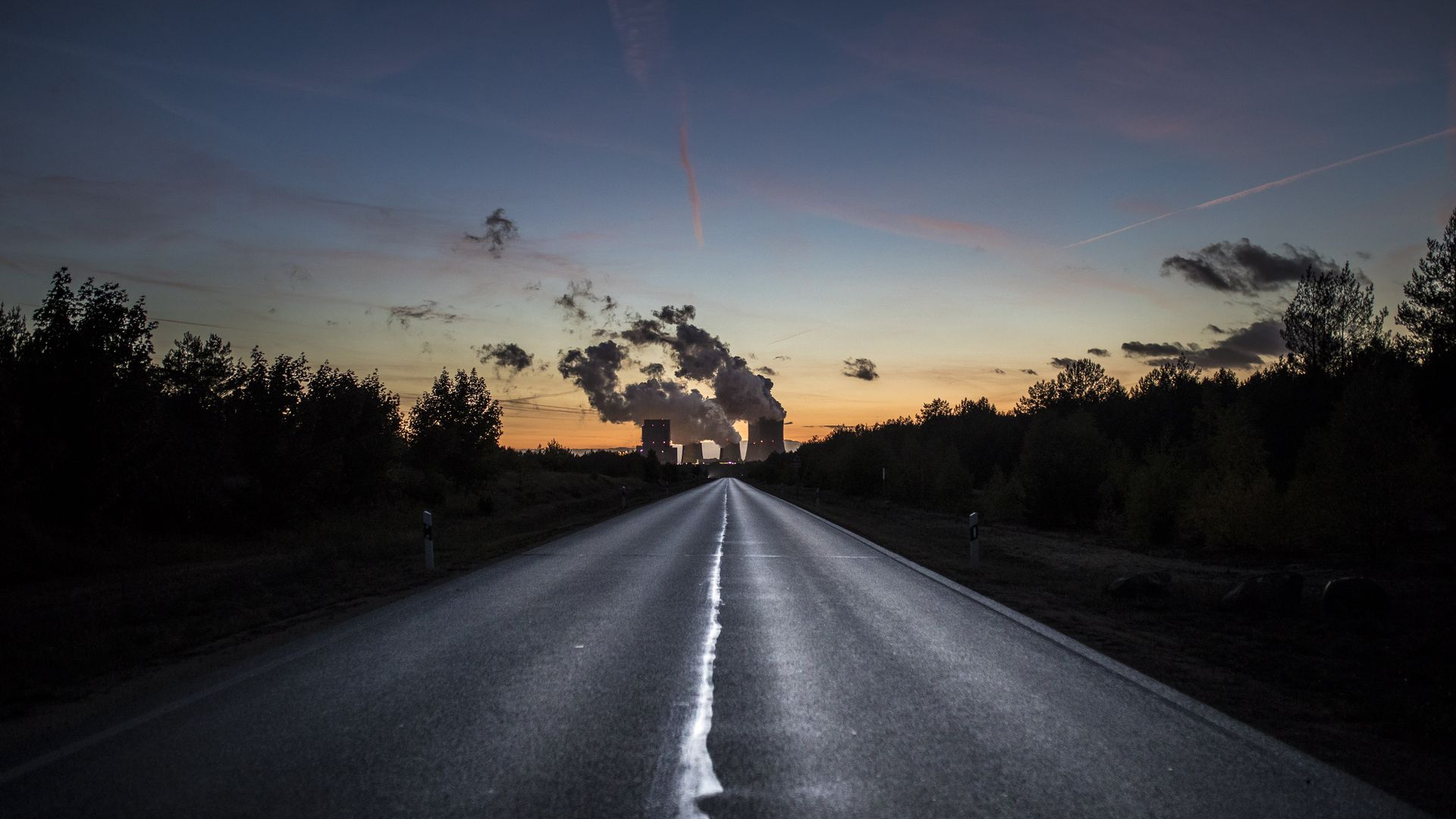 Officials from several oil, power and industrial giants say in a new analysis that there's a cost-effective path to "net-zero" emissions by 2060 from economic sectors that are tricky to decarbonize — like cement, steel, chemicals, heavy trucking and shipping.
Why it matters: While clean power and passenger vehicle tech gets lots of attention, one huge challenge is economically wringing carbon out of what the report calls "harder to abate" areas that account for nearly a third of industrial and energy emissions.
"To date, many national strategies — as set out in Nationally Determined Contributions (NDCs) to the Paris agreement — focus little attention on these sectors," the report states.
The big picture: The new report arrives weeks after a major UN-led scientific analysis concluded that to keep warming within 1.5ºC, or 2.7°F, above pre-industrial levels, human-caused CO2 emissions must reach "net zero" by roughly mid-century.
Who they are: The Energy Transitions Commission is a 3-year-old body of executives and officials from roughly 30 entities, including ...
Oil majors Shell and BP, and power companies including ENGIE and Vattenfall.
Industrial heavyweights like building materials giant Saint-Gobain, water and waste management firm Veolia and Indian conglomerate Dalmia Bharat.
Finance sector players HSBC and the European Bank for Reconstruction and Development.
NGOs like the Rocky Mountain Institute, the World Resources Institute and Sustainable Energy for All.
What they found: Getting to net-zero from these "harder to abate" sectors could be done for less than 0.5% of global GDP using largely known technologies, although a number have yet to reach commercial readiness, and more innovation is needed.
Their roadmap is a mix of strategies broadly grouped around energy efficiency gains, reducing demand with steps like better transport logistics, and promoting electrification, hydrogen, sustainable bio-energy and carbon caption.
The intrigue: It won't happen without a bunch of policy shifts, the group said, such as ...
CO2 pricing.
Investment in R&D and commercialization.
Steps to ensure that increased demand for power from electrification is met with clean energy.
Public support for infrastructure such as long-distance transmission to enable greater renewables penetration, railways and electric vehicle charging.
Green fuels mandates for aviation and shipping.
Go deeper:
Go deeper