Faith in democracy fades in Latin America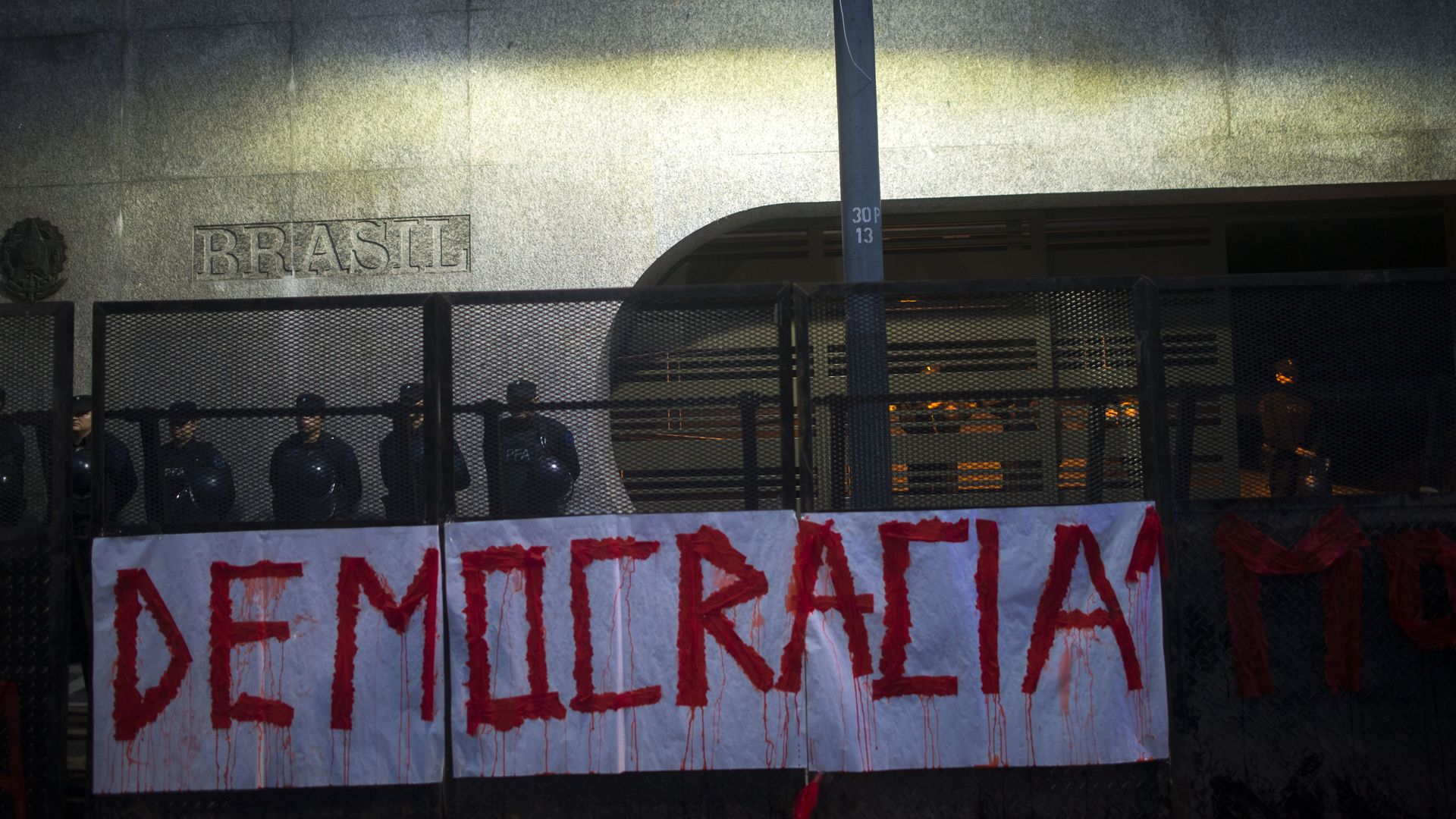 Belief in democracy is eroding across Latin America, where 71% are dissatisfied with how democracy works and only half believe it's the best form of government, according to a Latinobarómetro survey of 18 countries published by the Economist.
By the numbers: 15% believe authoritarianism is best, while 28% are neutral — up from 16% in 2010. Satisfaction with democracy is lowest in Brazil, which just elected far-right firebrand Jair Bolsonaro, who has expressed admiration of military dictators.
Confidence in government and the courts is low. "Only the armed forces and the church, powerful institutions before the advent of mass democracy, retain much respect."
Faith in democracy is higher in countries where it is being dismantled (Venezuela, Nicaragua) and those where it has brought relative prosperity (Uruguay, Costa Rica, Chile). It is lowest in Guatemala, Honduras and El Salvador.
How we got here: Economic growth has slowed and concerns about safety have grown. So too has outrage over corruption.
What to watch: "The young are more skeptical than the old, which bodes ill for democracy's future."
Go deeper:
Go deeper