Traffic to news sites quadrupled on Election Day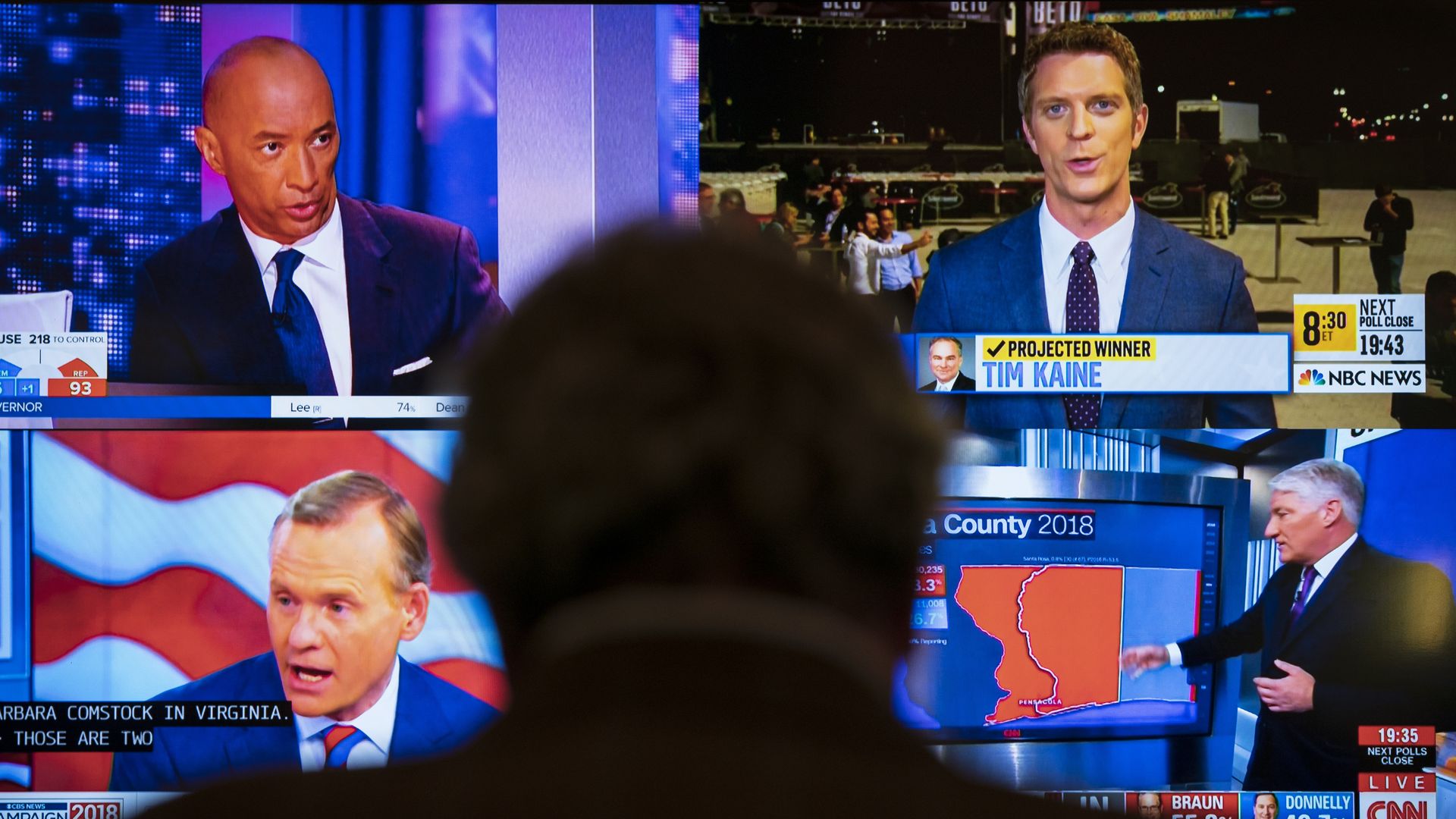 Election Day traffic to national news sites saw a 311% increase, four times the visits compared to an average day in October 2018, according to data from Adobe Analytics exclusively obtained by Axios.
The big picture: The spike in Election Day-related traffic and engagement mirrored what proved to be the highest percentage of U.S. midterm-election voter turnout since 1914, per The Wall Street Journal.
By the numbers: Adobe analyzed 400 national news sites and over 150 billion visits and app launches, then compared traffic to an average day for October 2018.
National news sites saw five times as many visitors between 6 p.m. and midnight Eastern Time on Election Day.
People took more time to digest the details — four times longer than on a regular day in October.
States with the closest races drove the most traffic to news sites: Georgia, Virginia, New York, Arizona, Florida and Texas.
Adobe saw 20% of traffic coming from outside the U.S. on Election Day and the day after.
Go deeper: The new Democrats in DC
Go deeper