DeVos gives more power to those accused of sexual assault in overhaul of Obama-era rules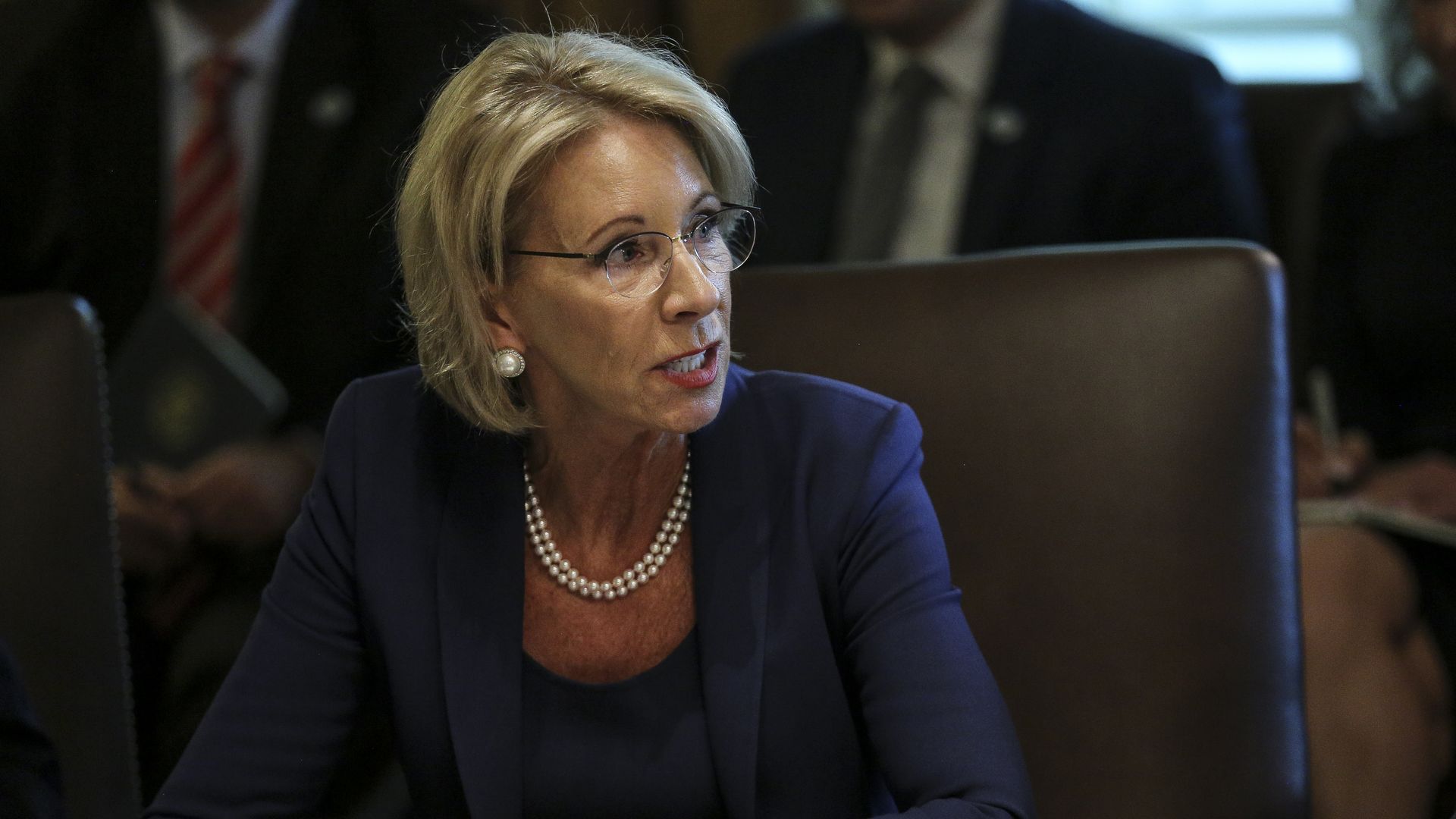 Secretary Betsy DeVos has released a proposed overhaul of how the Department of Education regulates colleges and universities on sexual assault and harassment allegations, empowering the accused and giving their lawyers the right to cross examine their accusers.
Between the lines: The proposal pushes aside guidance issued by the Obama administration in 2011 that lowered the burden of proof for accusers and put a time limit on the accused to issue a response to allegations, reports the Washington Post. Under DeVos' new proposal, schools would only be responsible for investigating allegations that are part of campus programs and are properly reported.
Go deeper