7 women file lawsuit alleging Dartmouth ignored sexual assault claims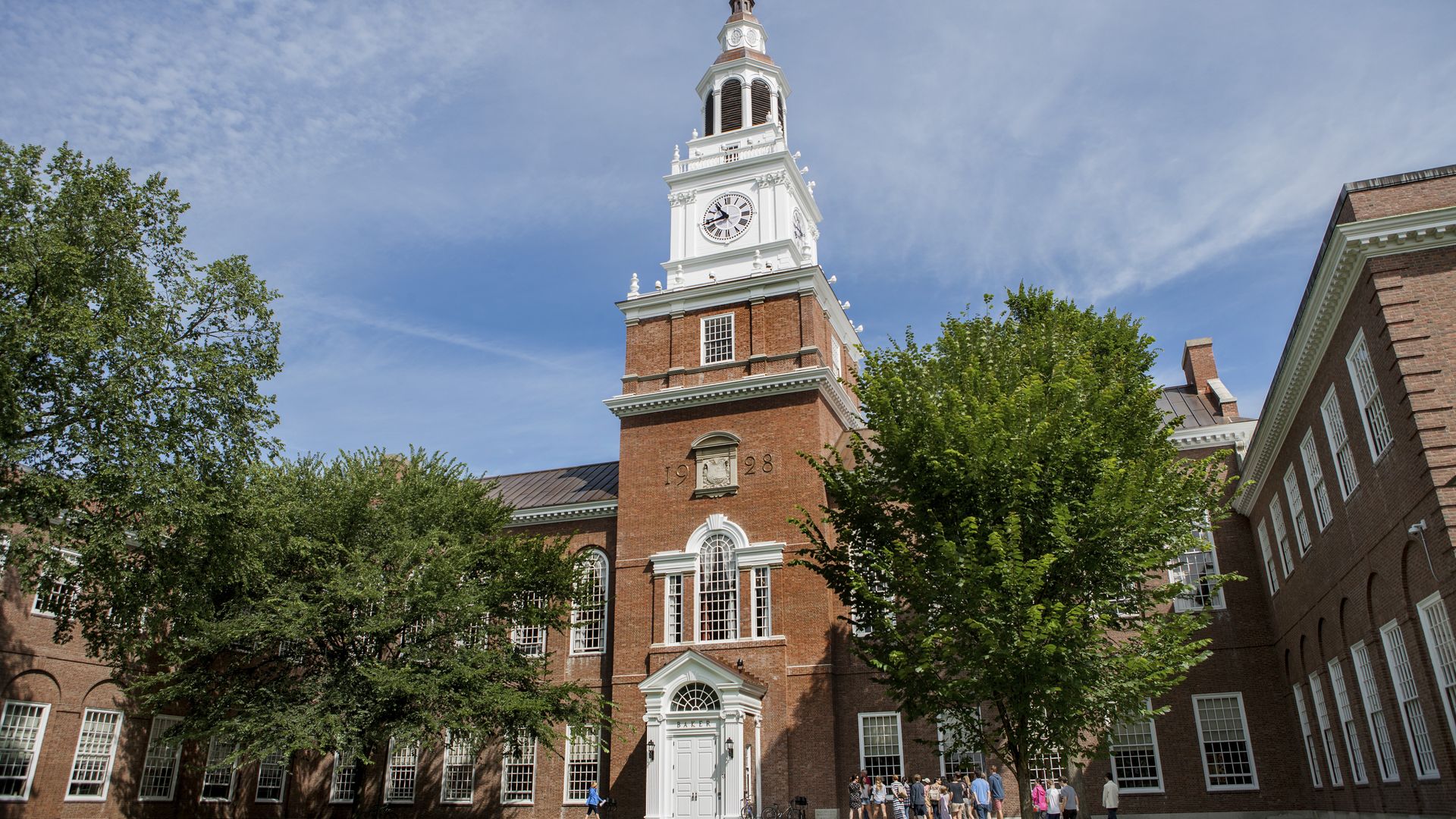 Dartmouth College is being sued by seven women over sexual assault, harassment and discrimination claims targeting three prominent male professors, the New York Times reports.
Details: The three men — William Kelly, Todd Heatherton, and Paul Whalen — were removed from their positions after an investigation last October concluded that they should be "stripped of their tenure and lose their jobs," per the Times. The lawsuit details allegations going back to 2002 and says Dartmouth ignored complaints of sexual misconduct. The seven plaintiffs are seeking $70 million in damages.
The big picture: The lawsuit comes a year after the Education Department withdrew Obama-era guidelines on how colleges should handle sexual assault claims under Title IX, CNN reports. New guidelines have not yet been released.
The allegations against the men range from groping and harassment to rape. Some of the women said their willingness to engage in inappropriate behavior, including drinking alcohol and engaging in sexual activity, was tied to the academic attention they received from the men.
The lawsuit says, per CNN: "The seven Plaintiffs, each an exemplary female scientist at the start of her career, came to Dartmouth to contribute to a crucial and burgeoning field of academic study. Plaintiffs were instead sexually harassed and sexually assaulted by the Department's tenured professors and expected to tolerate increasing levels of sexual predation."
Justin Anderson, a spokesman for Dartmouth, praised the women for coming forward, but said they "respectfully disagree with the characterizations of Dartmouth's actions in the complaint and will respond through our own court filings," according to the Times.
Go deeper