How subscription services help buildings shrink their carbon footprint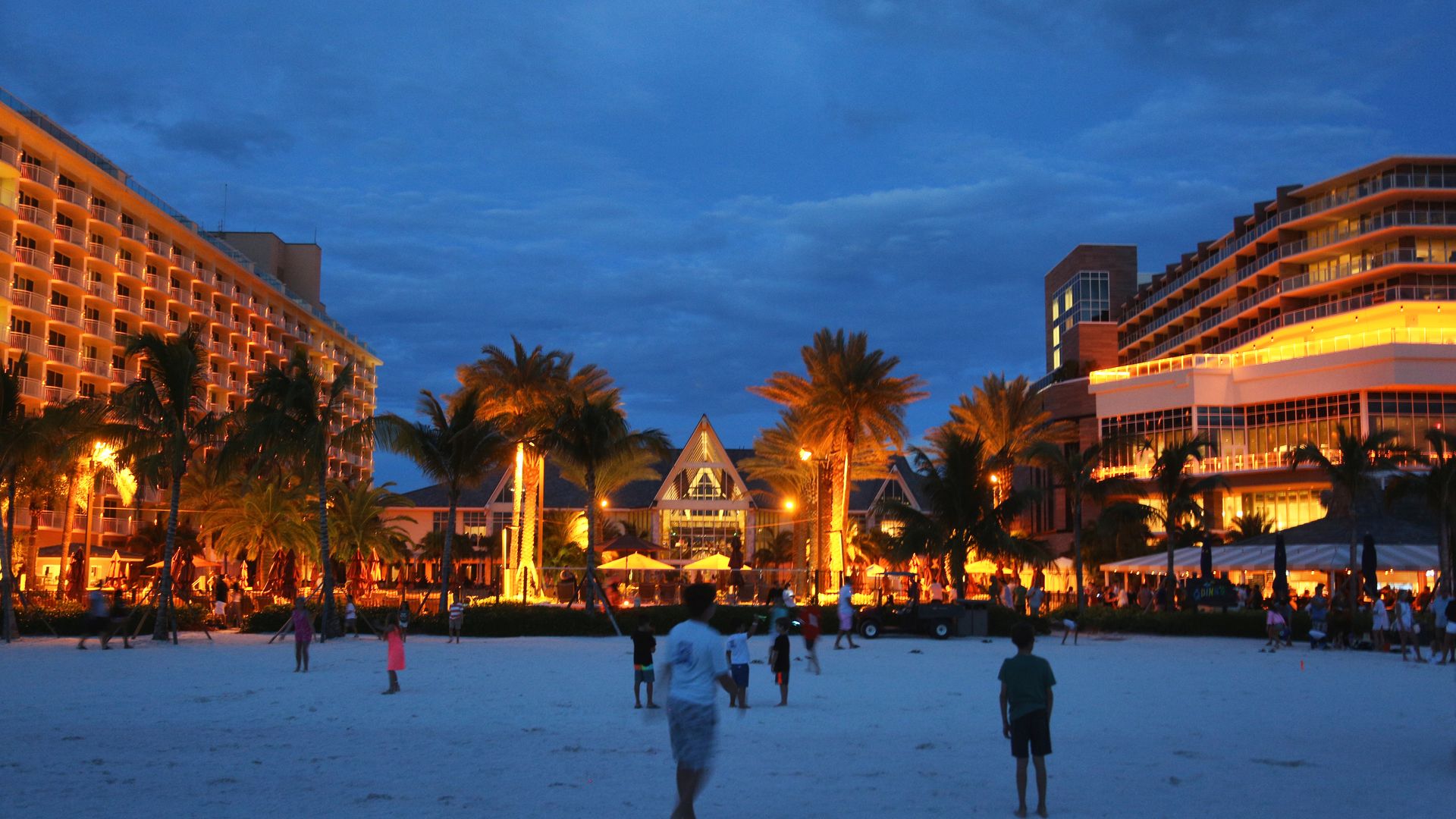 Commercial and residential buildings account for 39% of carbon emissions in the U.S., making them a critical site for reducing the country's energy consumption and tackling climate change. One way to reduce their carbon footprint is the subscription model, also known as "as-a-service," whereby a central entity owns and upgrades equipment for customers.
How it works: Subscription companies purchase, install and maintain energy-efficient technologies such as HVAC and LED lighting in a customer's building. The customer saves money on the expense of purchasing and maintaining the equipment over the long term and, because the equipment is energy efficient, on their utility bill.
Where it stands: The subscription energy industry is still nascent. But according to an August 2018 Bloomberg New Energy Finance report, as-a-service agreements are "emerging as the most suitable framework for delivering" energy infrastructure, with several companies seeing early success.
The subscription model is gaining traction because it addresses the key barriers to adoption of more efficient energy technology — namely, spending time and capital upfront on equipment that doesn't fuel a company's core business.
Some U.S.-based examples:
Saint-Gobain used SmartWatt to upgrade its lighting to LEDs, which use less energy and reduced the company's lighting electric costs by 92%.
Sparkfund installed smart thermostats in Marriott-owned hotels, which reduced their carbon emissions by roughly a million pounds per year and saved them $172 per room per year in reduced HVAC runtime.
Yes, but: As this emerging model matures, it's still unclear which technologies will be compatible, which building and customer types subscription will best serve, and which companies will provide the underlying components necessary to serve this market.
What's next: Subscription offerings as a category are growing rapidly, from $57 million in revenue in 2011 to $2.6 billion in 2016, according to Navigant. This growth will only continue as utilities continue to invest in and partner with subscription companies and other startups in an effort to combat climate change on a larger scale.
Brandon Hurlbut is the co-founder of Boundary Stone Partners and former chief of staff at the U.S. Department of Energy.  He is a member of Sparkfund's board of directors.
Go deeper