Forest management is only one risk factor in the California wildfires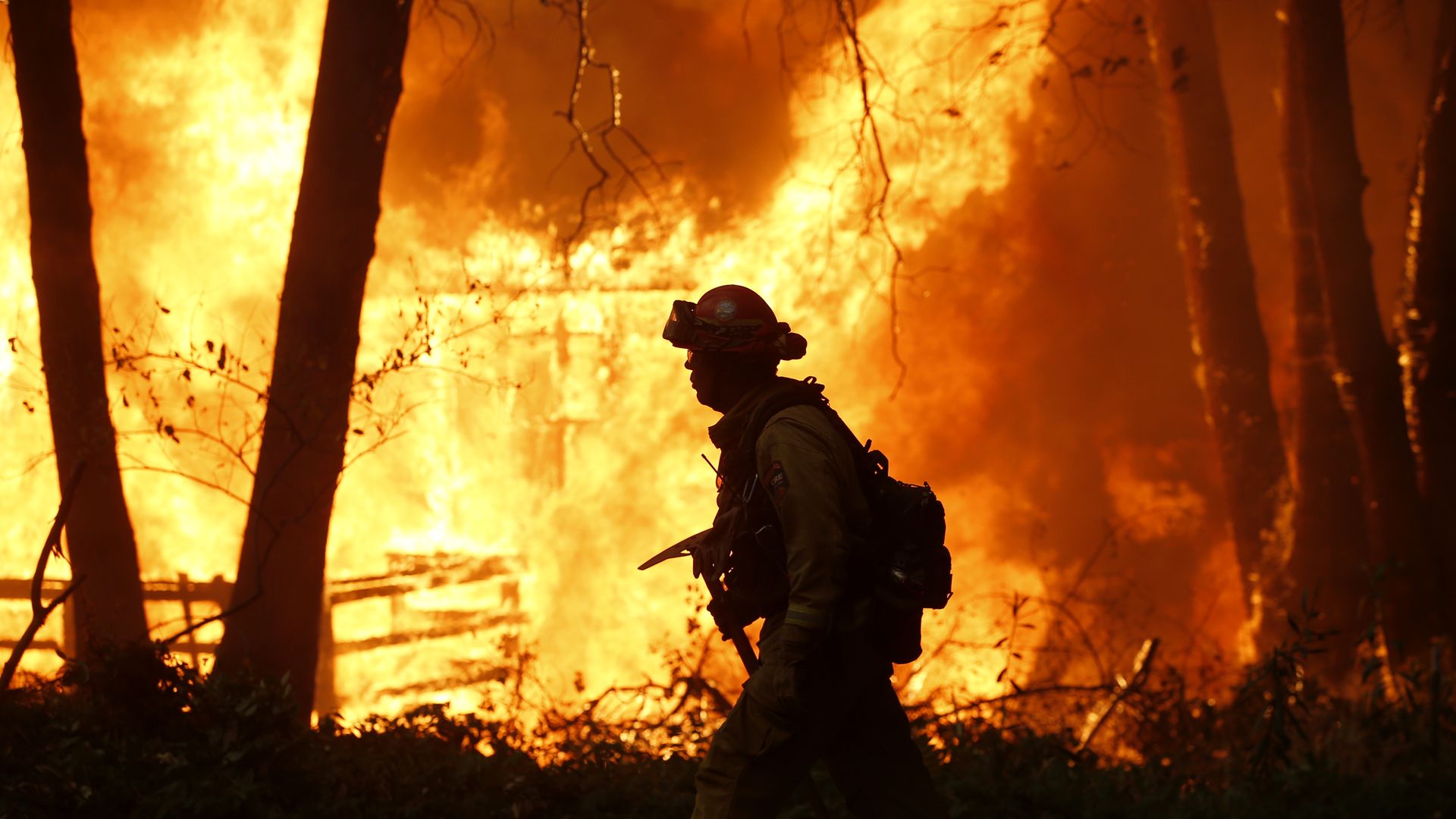 Deadly wildfires continue to rage in California, destroying homes and engulfing the state in smoke. President Trump last weekend blamed "gross mismanagement of the forests" for the disasters, suggesting there's a simple solution.
Reality check: Neither the causes of wildfires nor the strategies for mitigating them are straightforward, and forestry practices are only partially responsible. Climate change also plays a role, as do community building practices, insect infestations that increase tree mortality and even random chance.
Background: California has always been primed for fire, but climate change and drought have contributed to catastrophic conditions. While the state's wildfire season has historically lasted from mid-summer to mid-fall, winter rains that mark its end are coming later and later.
A longer fire season means more chances for fire ignitions. It also means that the fire season overlaps with California's Santa Ana winds, which can fuel fast-moving fires as they move downslope from the mountains toward the Pacific.
Details: Forest management has a significant but complicated role in the fires, especially in central and northern California. Since the early 20th century, land managers have responded to fires by attempting to quickly extinguish them. As a result, federal forest lands have become replete with vegetation, leading to more intense and harder-to-contain wildfires.
In such areas, forest managers could help by adopting strategies specifically designed to reduce wildfire hazard, including prescribed burns and small-diameter timber harvesting that reduces vegetation density.
Yes, but: The story is different for southern California. En route to Malibu, for example, the Woolsey fire has burned primarily through chaparral, a type of shrubland plant community that regrows quickly and is hard to manage over extensive areas. In recent years, shrublands have seen a series of unusually large and devastating wildfires — largely not because of land mismanagement, but because dry conditions have been ripe for such events.
What's needed: California's best hope to minimize the impact of wildfires is to reduce risk exposure among communities at the wildland-urban interface, which are the most susceptible. As these communities rebuild and expand, they will have to "harden" themselves by discouraging development in high fire-risk areas, encouraging homeowners to clear vegetation and adopting fire-resistant designs and materials.
Ann Bartuska leads the Land, Water and Nature Program at Resources for the Future. Matthew Wibbenmeyer is a fellow at Resources for the Future.
Go deeper