Lewinsky says she considered suicide during Clinton affair investigation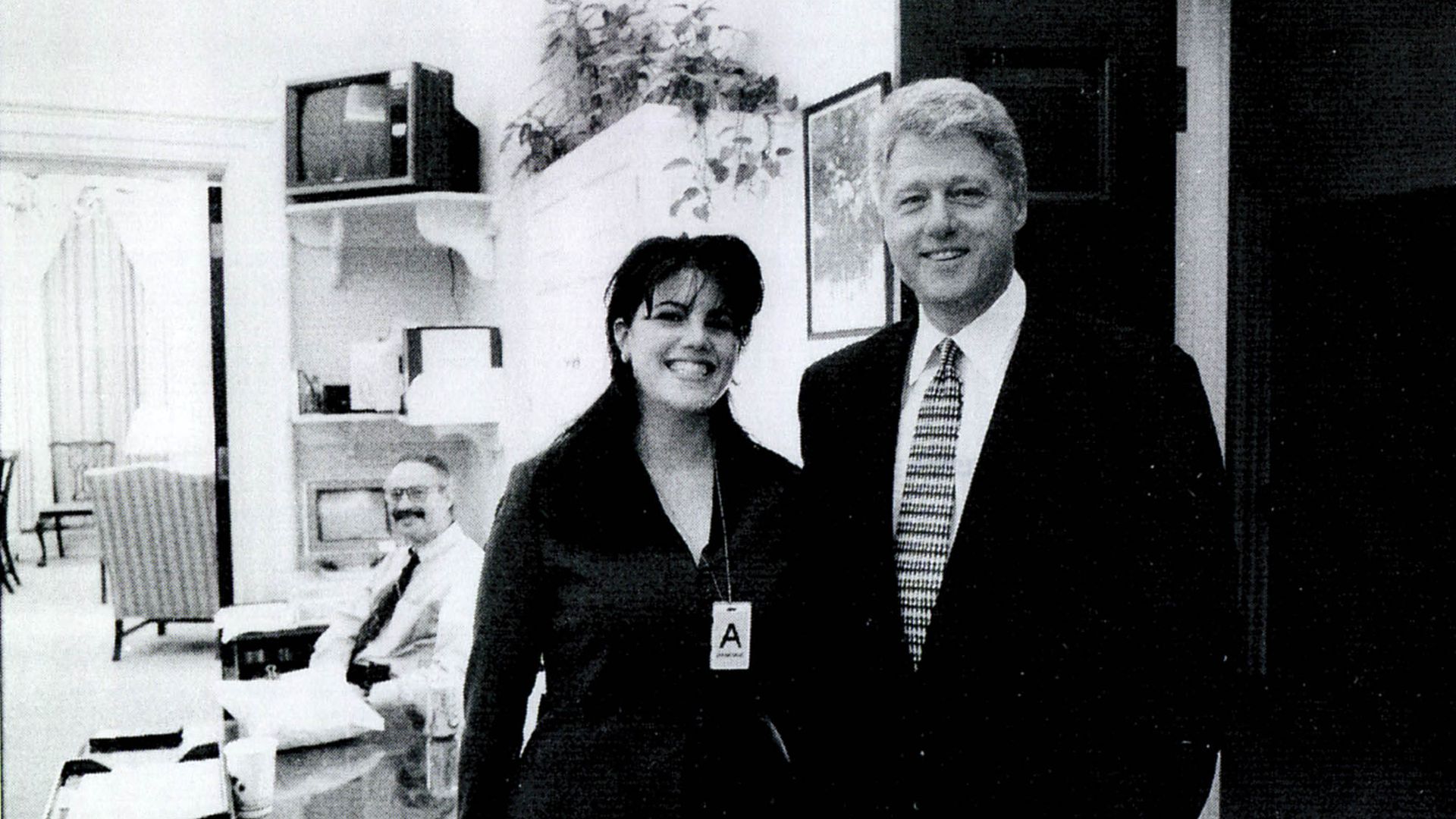 Monica Lewinsky, speaking in detail about her affair with former President Bill Clinton for the first time in a new documentary from A&E called "The Clinton Affair," , said that, when she was being interviewed by the FBI in its aftermath, she felt "the only way to fix this was to kill [herself]," per an exclusive clip aired on ABC's "Good Morning America."
The big picture: While this is the first detailed account of the affair that Lewinsky has given, she been part of the #MeToo era conversation in the last year after Clinton said he did "the right thing" during the scandal and Hillary Clinton defended her husband's decisions at the time. Lewinsky wrote in Vanity Fair that she chose to partake in the documentary because "[a]n important part of moving forward is excavating, often painfully, what has gone before."
During the impeachment hearings, Lewinsky said that she "still was in love with Bill at the time" and felt "really responsible."
On the first time Clinton noticed her: "He paid a lot of attention to me. He spent time sort of standing there and held my hand longer than he should have, and gave what others have described as the full Bill Clinton — it feels as if you're the only person standing there."
Of the affair, she explained: "It's not as if it didn't register with me that he was the president...but I think in one way, the moment we were actually in the back office for the first time, the truth is is that I think it meant more to me that someone who other people desired, desired me. However wrong it was, however misguided, for who I was in that very moment at 22 years old, that was how it felt."
By doing the documentary, she hopes to "ensure that what happened to [her] never happens to another young person in our country again," according to her piece in Vanity Fair.
Watch the video, via "Good Morning America":
Go deeper