Energy system ill-prepared for impact of accelerated global warming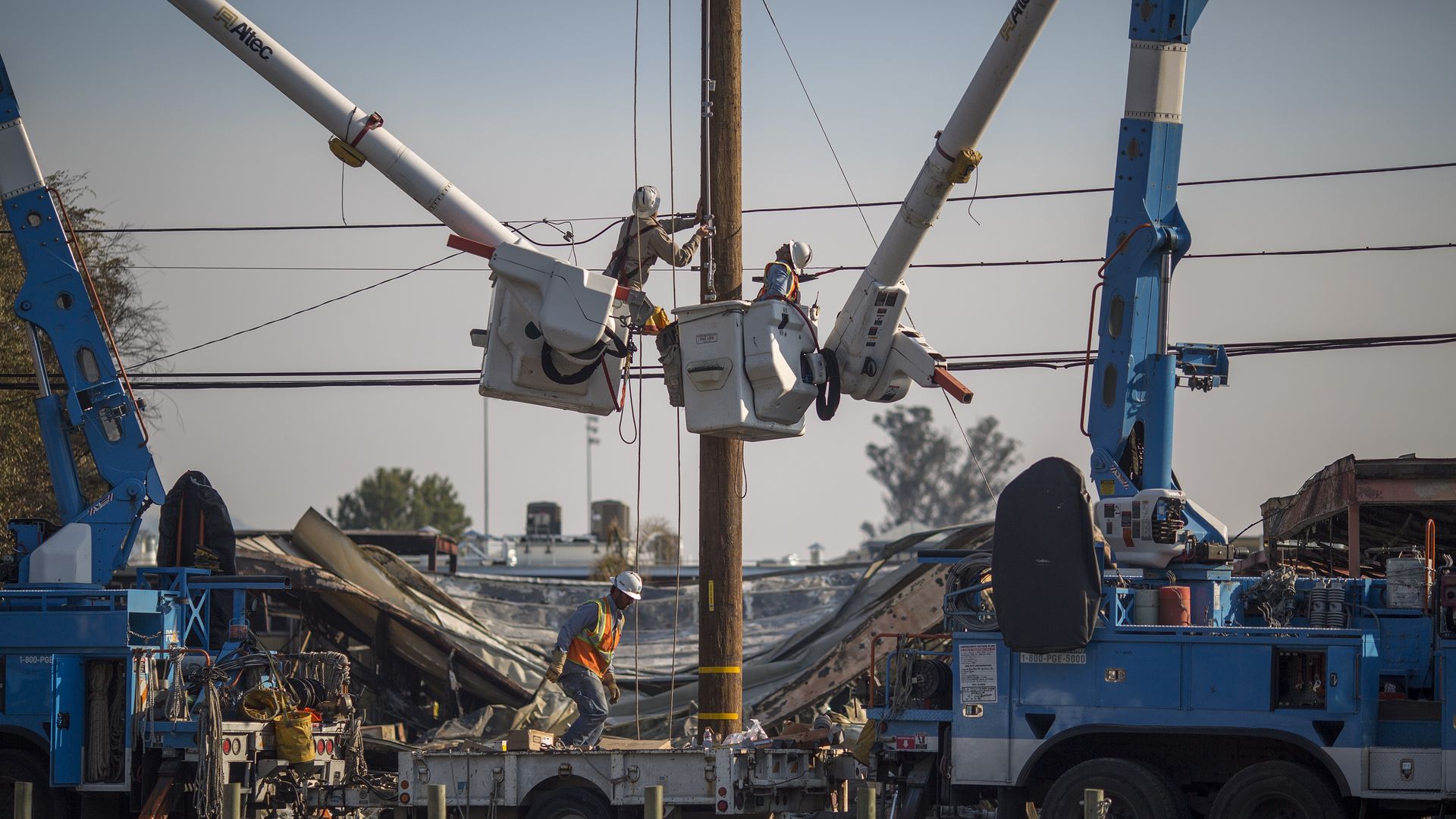 The intensity of the wildfires raging in California is just the latest example of climate change's deadly manifestations. Northern California utility Pacific Gas and Electric (PG&E) is under renewed scrutiny as a possible culprit in the Camp fire, which has devastated towns north of Sacramento, raising serious questions about the fitness of the utility's equipment and its compliance with state safety laws.
The big picture: PG&E is not alone in being unprepared for the harmful effects of a warming planet. Around the globe, many energy and fuel producers have been caught off guard this year by severe storms, anomalous temperatures and rapid changes to available water supplies.
Details: According to the latest special report from the Intergovernmental Panel on Climate Change, rising global temperatures are having serious impacts — such as coastal inundation, intensive heat and damage to coral reefs — much earlier than previously expected. As a result, damage to fuel-distribution systems, energy-generation sites, and the power grid are already occurring and will likely intensify in the coming years.
All these events are a clear indication that many energy companies are not prepared for increasingly grave risks to a secure and reliable energy supply. If energy companies don't start taking proactive measures — such as replacing aging equipment to better withstand extreme temperatures, hardening facilities against rising seas and wildfires, and diversifying water-cooling systems — there will be larger and more frequent disruptions to electricity and fuel supply, with potentially devastating effects on human safety and economic prosperity.
The bottom line: More effective intervention is needed from energy companies, as well as from regulators, rating agencies and investors, to promote better preparedness in the energy system. In the current political climate, it seems unlikely that politicians will take leadership on pushing for such outcomes.
Amy Myers Jaffe is the David M. Rubenstein Senior Fellow for Energy and the Environment and director of the program on energy security and climate change at the Council on Foreign Relations.
Go deeper