Despite the blue wave, the U.S. failed to pass its first carbon tax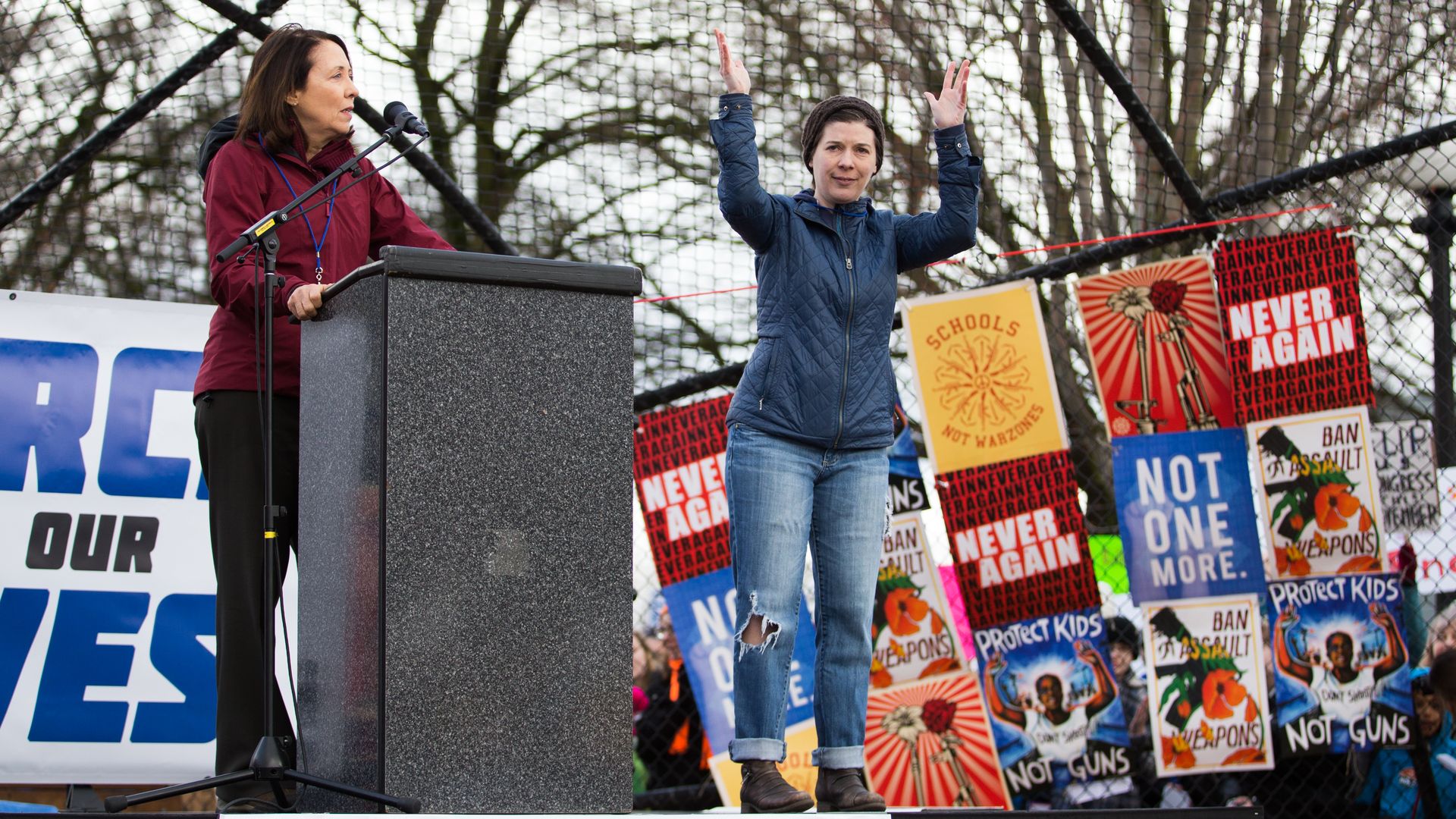 One of the biggest losers this past election day was the carbon tax. Environmentalists hoped that Washington might become the first state in the country to pass such a tax through a ballot measure, but the proposal failed by nearly 13 points.
The big picture: The carbon tax, which would effectively increase the cost of producing, distributing or using fossil fuels, has emerged as a theoretically promising compromise to people on both sides of the aisle, as it would create a market-based incentive for companies to pursue aggressive action on climate change. But in practice — and even in a solidly Democratic state — the public appears unwilling to pay for it, at least in the iteration that was on the ballot in Washington.
Yes, but: There are many ways to enact a carbon tax, and it's possible a different version could pass.
One is a simple tax on carbon emissions that funds other projects — in Washington's case, other environment-related programs and projects.
Another is a revenue-neutral tax, whereby the cost is offset by reductions in some other tax.
The third and perhaps most promising option is the carbon fee and dividend, whereby the government places a tax on carbon emissions and then returns most, if not all, of the revenue to citizens as a dividend to offset the tax.
Between the lines: The carbon fee and dividend would likely have sticking power, given that it already has something of a precedent: In the current fiscal system, the U.S. government taxes our income and then, if it takes too much, cuts us a check every April. Because people love the idea of getting a check in the mail, the program would likely gain popularity as soon as people got their first carbon dividend, as it did in Canada. But enacting such a scheme would still be an uphill battle.
The bottom line: The U.S. has managed to deploy low-carbon technology with sub-optimal market incentives, such as Renewable Portfolio Standards, federal R&D support and tax credits. Putting a price on carbon, however, remains, at least for now, out of reach.
Joshua Rhodes is a research associate in the Webber Energy Group and the Energy Institute at the University of Texas at Austin.
Go deeper