Journalist critical of Duterte receives threats from Philippine government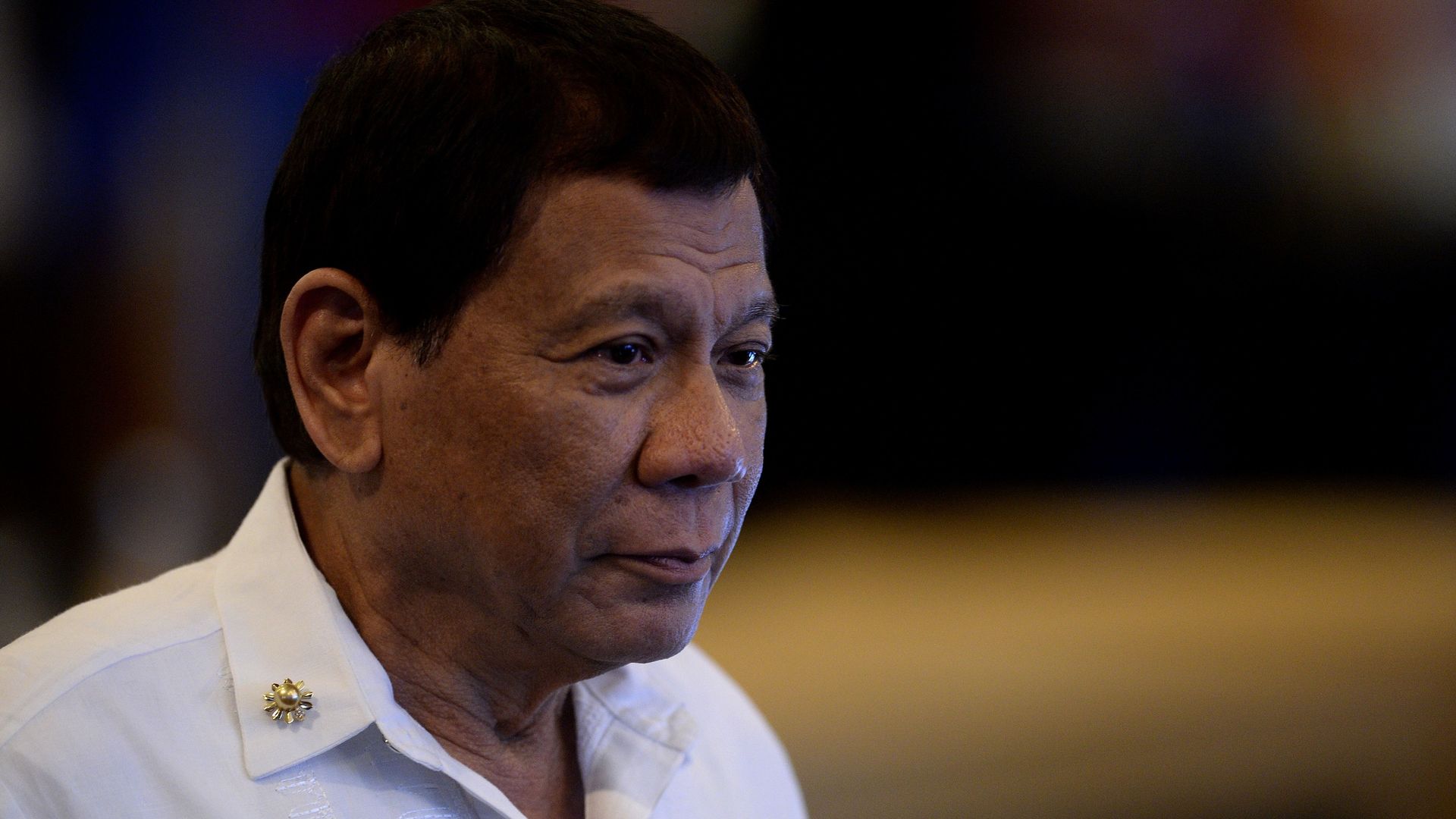 The Philippine government is threatening to charge veteran journalist Maria Ressa and her start-up, Rappler, with tax evasion, the New York Times reports, which Rappler says is a "clear form of continuing intimidation and harassment."
The big picture: President Rodrigo Duterte has been a frequent attacker of the press in his country, according to the Times, using government institutions to put pressure on reporters and warning that "just because you're a journalist you are not exempted from assassination." This recent threat adds to a concerning trend around the world of journalists coming under attack, including the latest murder of Washington Post journalist Jamal Khashoggi.
Go deeper