California gunman posted to social media, mocked "hopes and prayers" response to attacks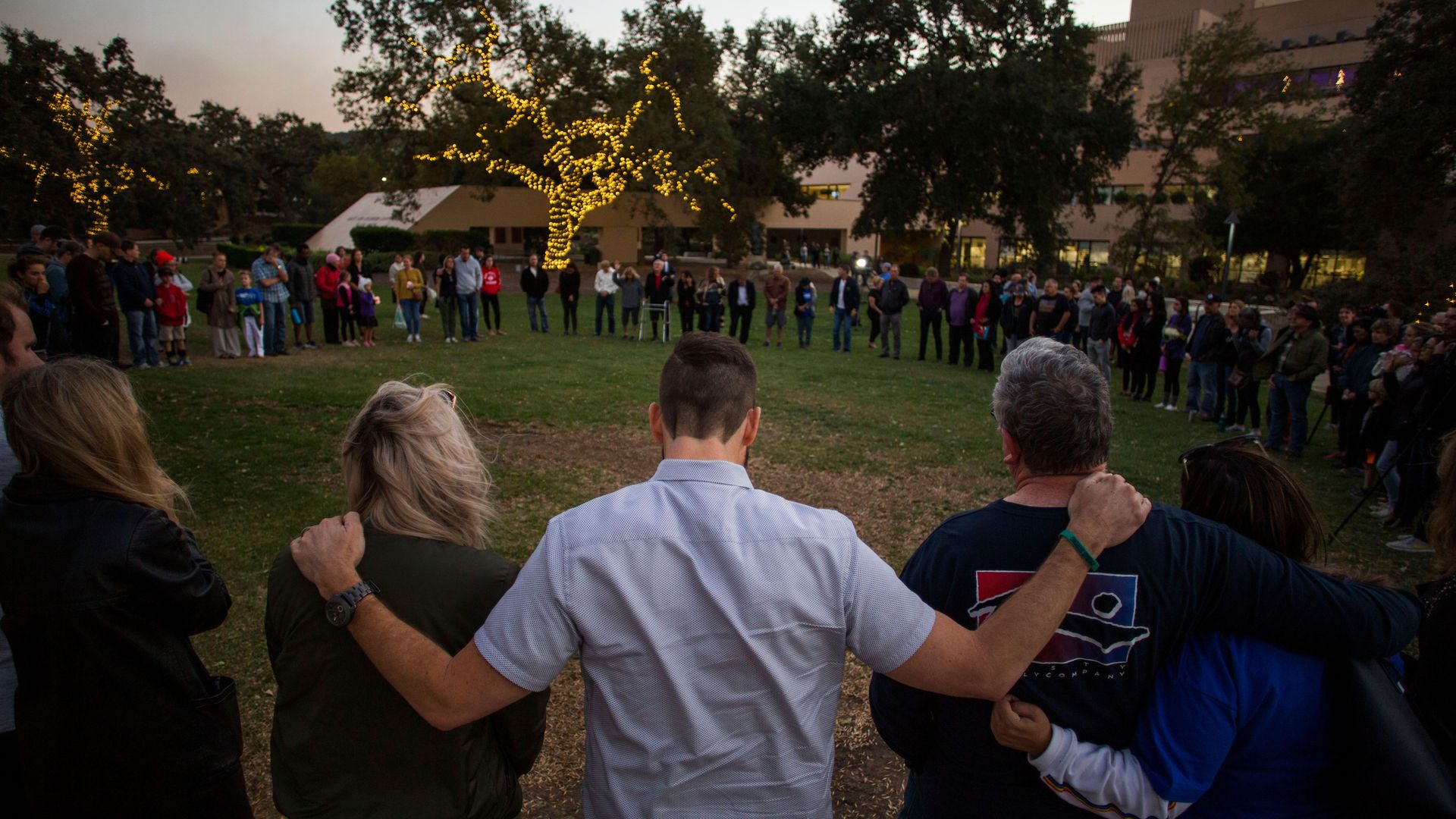 Gunman Ian David Long who killed 12 people at a bar in Thousand Oaks, California, this week posted on social media "before and during the massacre," the Wall Street Journal reports.
The details: Per the Journal, Long posted on Facebook and Instagram immediately before the shooting and wrote around the time of the attack, "I hope people call me insane...wouldn't that just be a big ball of irony? Yeah...I'm insane, but the only thing you people do after these shootings is 'hopes and prayers'...or 'keep you in my thoughts'...every time...and wonder why these things keep happening."
Go deeper