New renewables pull ahead of coal in cost race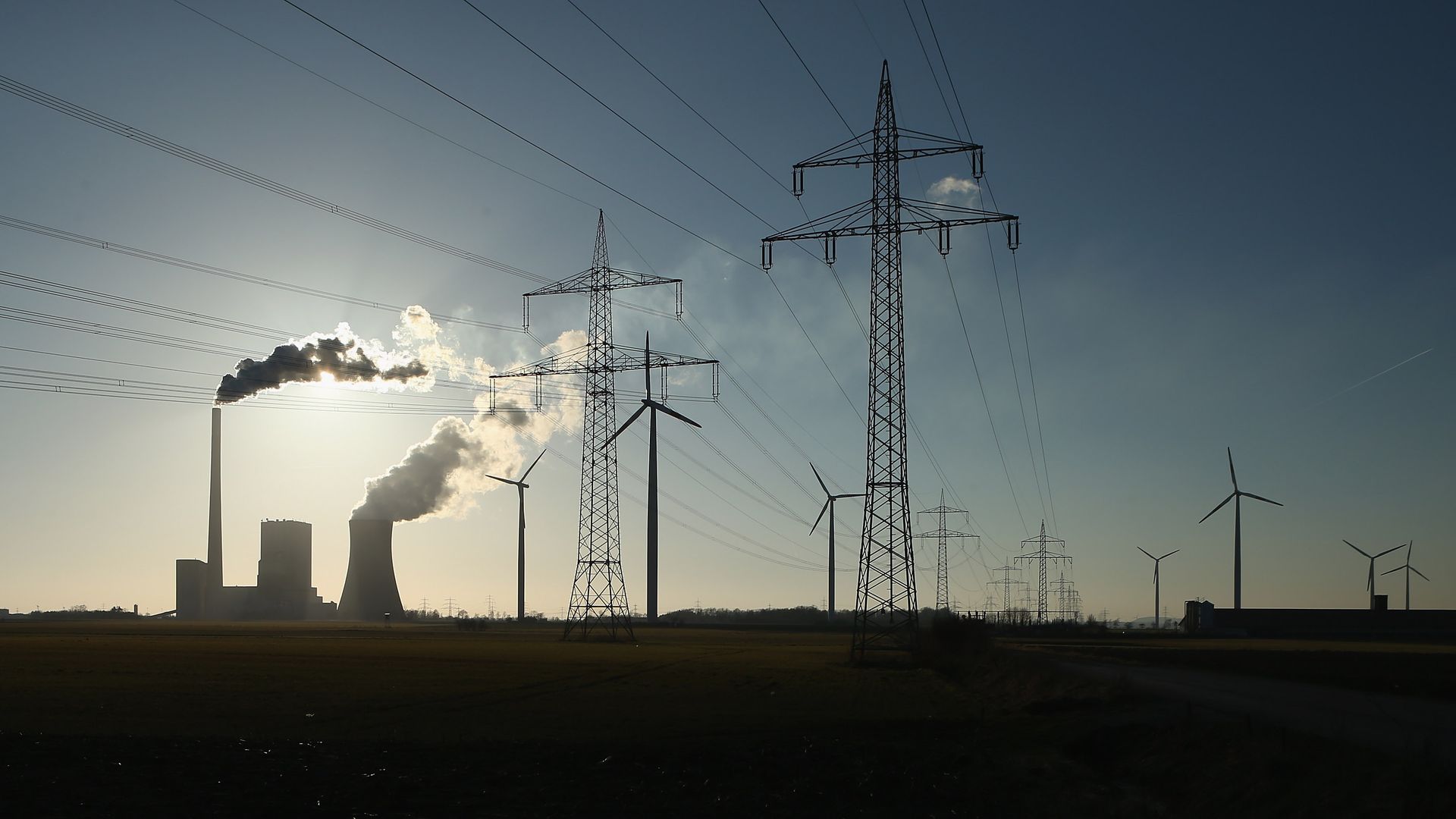 The cost of building and operating renewable electricity plants has dropped below the expense of keeping coal-fired plants running under some circumstances, according to a new analysis.
Why it matters: The financial advisory firm Lazard's report is another data point showing that wind and solar are increasingly competitive with traditional power sources without tax subsidies, which widen the edge but expire in coming years.
As the Financial Times' Ed Crooks points out, "The calculations suggest that closures of coal-fired plants are likely to continue, eroding US demand for coal and jeopardising [President] Trump's ambition to 'put our coal miners back to work.'"
Where it stands: The latest data on falling renewables costs released yesterday solidifies what started becoming apparent in last year's data from the firm.
In their latest report, they find the average so-called levelized cost of energy of utility-scale solar voltaic projects fell another 13% and the costs for onshore wind dropped another 7%.
The low end of the unsubsidized costs for onshore wind are now $29 per megawatt hour, while "the levelized cost of utility-scale solar is nearly identical to the illustrative marginal cost of coal, at $36/MWh," a summary notes.
Details: The levelized cost is basically an all-in comparison of the costs of building, running, supplying and maintaining different types of facilities over time.
But, but, but: Lazard cautions that the analysis does not include certain costs, such as transmission and grid integration for new projects. Nonetheless, Lazard's George Bilicic, who leads the firm's power, energy and infrastructure group, said in a statement:
"Although diversified energy resources are still required for a modern grid, we have reached an inflection point where, in some cases, it is more cost effective to build and operate new alternative energy projects than to maintain existing conventional generation plants."
Go deeper