Michelle Obama reveals miscarriage, IVF treatment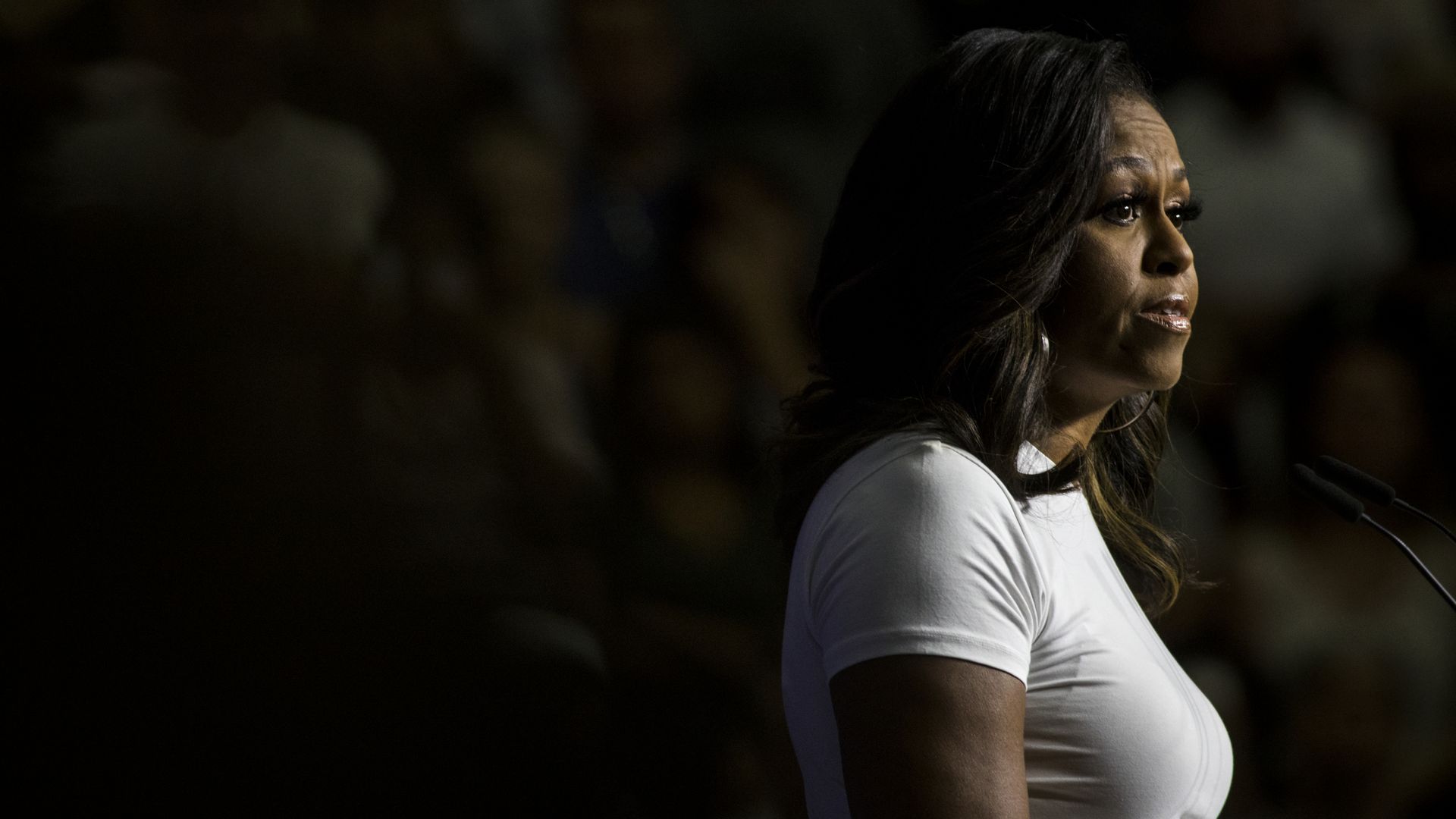 Former First Lady Michelle Obama reveals in her new book, "Becoming," that she had a miscarriage 20 years ago before having her two daughters through in-vitro fertilization (IVF), the Associated Press reports.
Why it matters: This is a topic not touched by most First Ladies. Obama told ABC's Good Morning America that because of that, she felt like she "failed because I didn't know how common miscarriages were... We sit in our own pain, thinking that somehow we're broken." Her book tour launches on Tuesday at Chicago's United Center with an event expected to draw tens of thousands, and be moderated by Oprah Winfrey, the AP reports.
Go deeper