Most mass shooters have a history of violence against women. The California shooter did too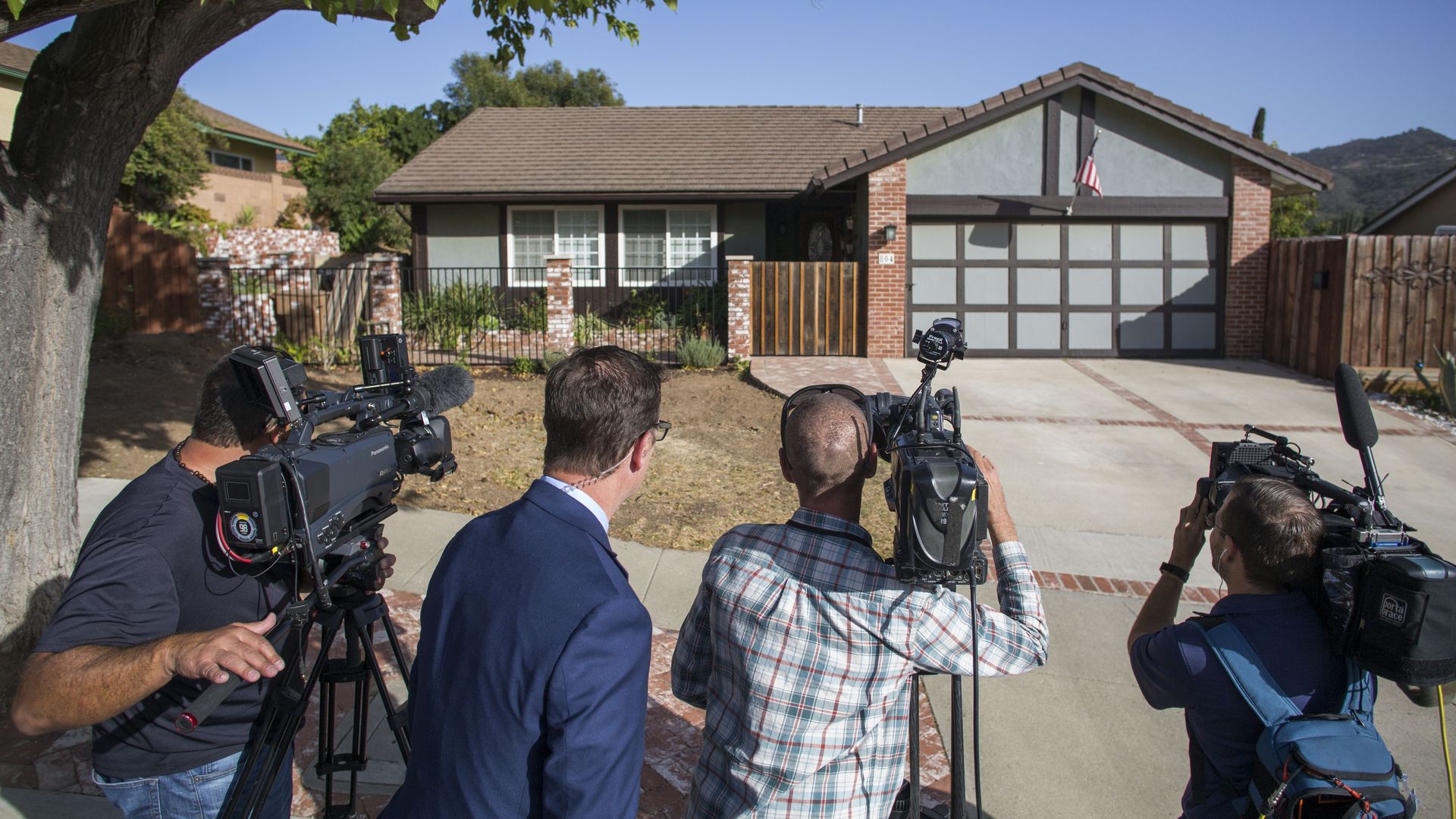 The man that shot and killed 12 people at a bar in Thousand Oaks, California, on Wednesday allegedly sexually assaulted his high school track and field coach when he was a student, BuzzFeed News reports, and his mother "lived in fear" of what he may do, according to CNN.
Why it matters: These details echo a disturbing pattern found from other recent shooters, who also had histories of violence against women.
Fortune detailed five key statistics last year that illustrated the close relationship between mass shootings and domestic violence in the U.S.:
In more than half of mass shootings, the shooter killed a partner or relative.
Around 4.5 million women say they've been threatened by an intimate partner with a gun.
45% of women who are murdered are killed by intimate partners.
The fifth leading cause of death for women between 18 and 44 years old in the U.S. is murder.
Women in the U.S. are 16 times more likely to be killed by gun violence than in other developed countries.
Recent examples
The California bar shooter: Per BuzzFeed, he groped her and put his arms around her after she refused to give him a lost cellphone. She said "[t]here was anger there he obviously had. I don't know if it was because I was a female — I don't know. ... He was probably the only athlete I had that actually scared me."
The Parkland shooter was "abusive" to his ex-girlfriend, per BuzzFeed, and got into a fight with another teenager after sending multiple death threats when she started dating after him.
The Texas church shooter was convicted of domestic violence against his wife and child. According to the New York Times, he "beat his wife" and "cracked his toddler stepson's skull."
The Las Vegas shooter "berated" his girlfriend in public.
The Congressional baseball practice shooter has a history of domestic violence, the Guardian reported, including physically assaulting his foster daughter and her friends.
The Pulse nightclub shooter beat his wife "often," and threatened her with more abuse per the NYT; his first wife apparently left him because he beat her.
Editor's note: This story was corrected to show that murder is the fifth leading cause of death of U.S. women between the ages of 18 and 44 (not women of all ages). This note was inadvertently not added when the correction was made on Nov. 10 and we apologize for that additional misstep.
Go deeper