Judge blocks construction of controversial Keystone XL pipeline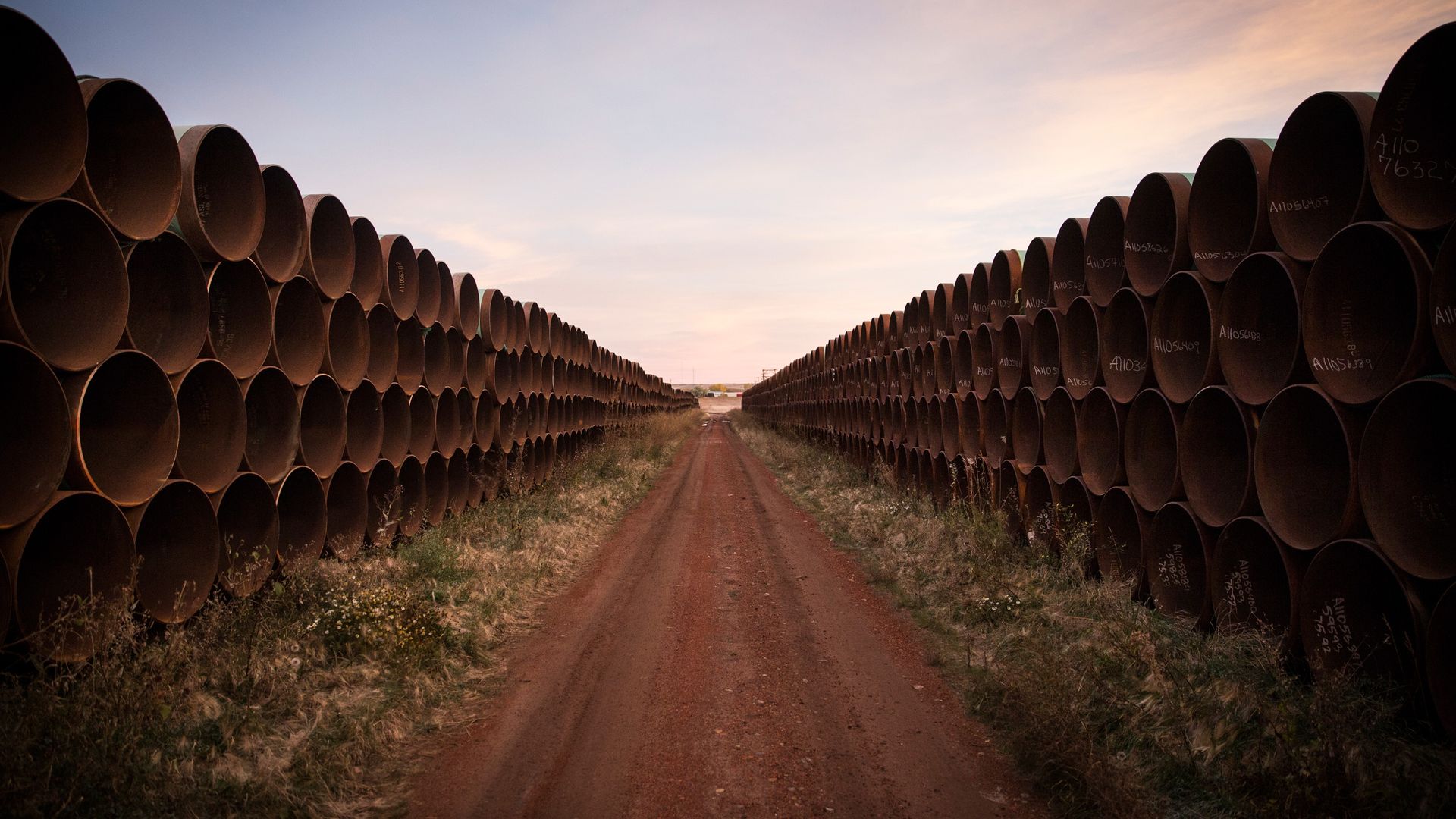 A federal district court judge in Montana thwarted construction of the proposed Keystone XL pipeline late Thursday, ruling that the Trump administration must first provide an updated environmental analysis.
Why it matters: The ruling is a setback for White House efforts to enable construction of the pipeline — first proposed a decade ago — that would carry hundreds of thousands of barrels per day from Alberta's oil sands to U.S. markets.
It adds another layer of uncertainty for developer TransCanada, which has yet to make a final decision about proceeding with the project that has been the focus of intense, years-long battles between oil interests and environmentalists.
Details, per New York Times:
"The judge, Brian M. Morris of the District of Montana, criticized the Trump administration for its failure to provide a 'reasoned explanation' for its position about the pipeline's impact on the climate."
But the ruling goes further than just climate. As the Washington Post notes, the ruling demands a "more complete review of potential adverse impacts related to climate change, cultural resources and endangered species."
The bottom line: Morris' ruling prevents the Trump administration and TransCanada from "engaging in any activity in furtherance of the construction or operation of Keystone and associated facilities" until the updated environmental review is complete.
However, the administration could appeal the ruling, so stay tuned.
Go deeper