Beto O'Rourke beat Ted Cruz among native-born Texans, per exit polling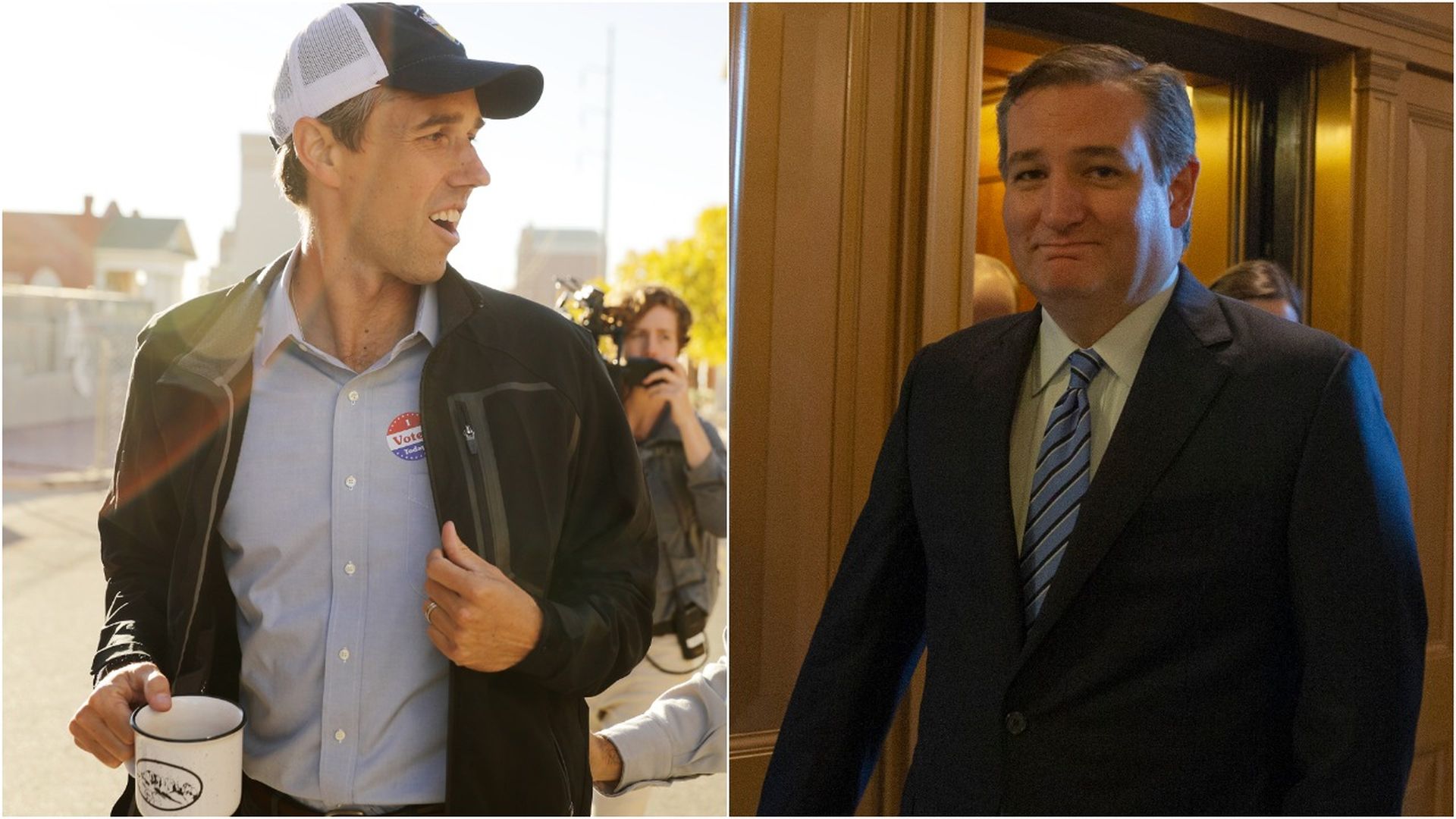 Native-born Texans preferred Rep. Beto O'Rourke to Sen. Ted Cruz in Tuesday's midterm election, a CNN exit poll found, while voters who had moved to Texas preferred Cruz.
Why it matters: O'Rourke and Cruz had one of the hottest races of the midterms, but O'Rourke fell just short. Those same native-born voters preferred Republican Governor Greg Abbott on Tuesday to his Democratic challenger. The O'Rourke-Cruz voters correlate with their chosen candidate — O'Rourke was born in El Paso, while Cruz was born in Canada.
Go deeper