Rising death rate prompts some in Congress to reassess "war on terror"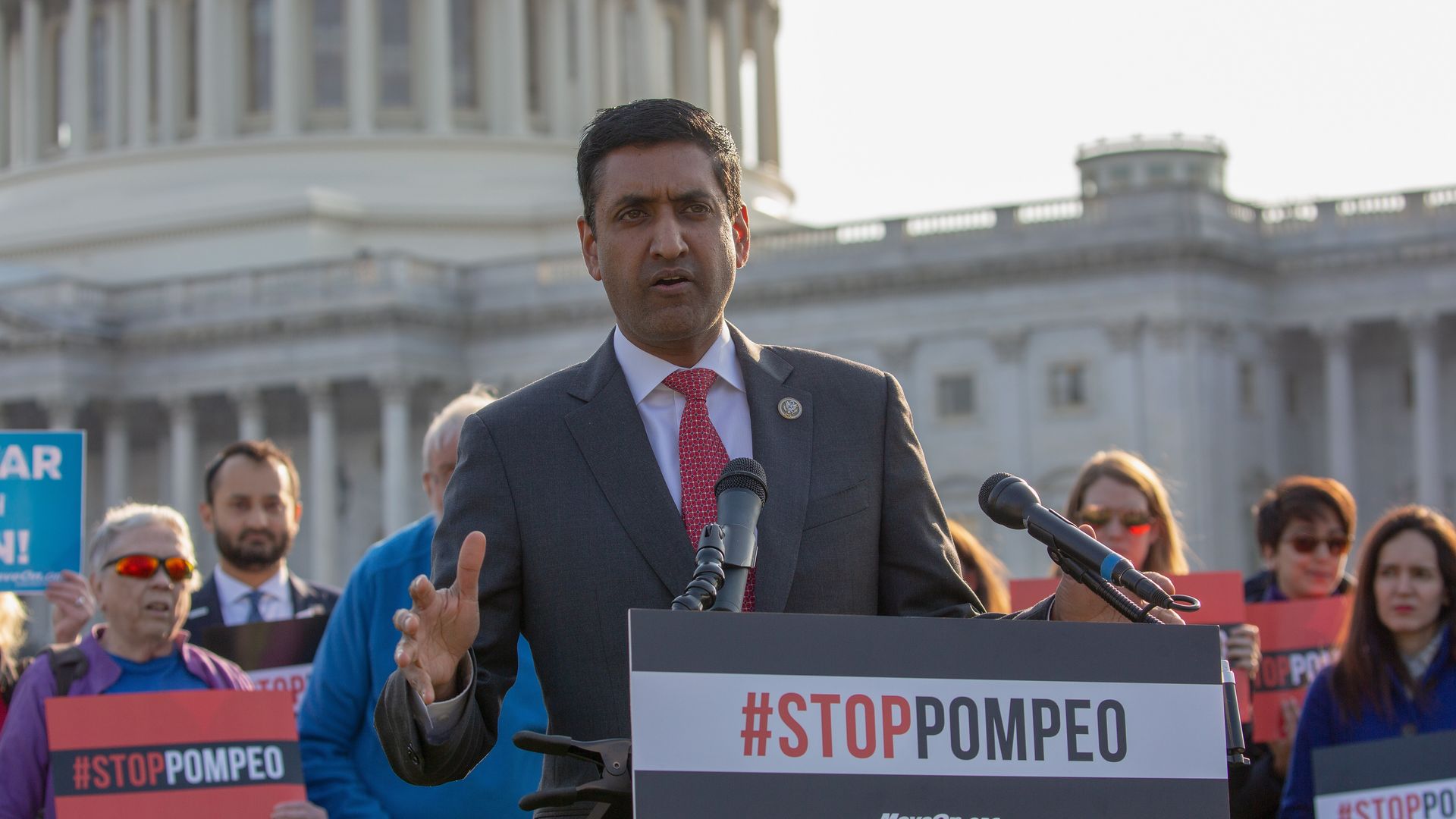 The United States' "war on terror" in Afghanistan, Pakistan and Iraq has directly killed at least 480,000 people since 2001, according to a new report by the Costs of War Project at Brown University. This is an increase of 113,000 over the last count, issued just two years ago.
Why it matters: After their victory in the midterms, House Democrats will try to advance a national security strategy emphasizing restraint and accountability for the costs of the war on terror. This new body count signals that, far from diminishing, the war is only intensifying.
Details: The tally includes civilians, U.S. and allied troops, local military and police forces, and militants. But it does not include those who have died indirectly because of war and war-related displacement — because, for example, of water loss, sewage and other infrastructural issues, and war-related disease. The number of indirect deaths is several times larger than that caused by direct violence, bringing the war's total death count to well over a million people. Public health-care systems and infrastructure in the war zones need to be repaired to mitigate the human toll of the wars.
Between the lines:
Militants are included in this count because many of the people reported by U.S. and local forces as militants may actually have been civilians.
The report reveals that casualties among U.S. soldiers have declined, but this is in large part because the U.S. has transferred much of the ground combat to security forces in Iraq and Afghanistan.
What to watch: Research shows that governments become more careful when civilian deaths from "collateral damage" are reported on. A wave of Democrats now in control of the House plan to push for just that. Representative Ro Khanna says he wants to hold as many as three days of hearings with Trump's national security team to "justify, for the American people, what our mission is, what the costs are, what the risks are, and why we're there." Representative Adam Smith, poised to become chairman of the House Armed Services Committee, plans to increase oversight of the military, and others led by Representative Barbara Lee hope to end the war in Afghanistan.
Stephanie Savell is co-director of the Costs of War Project at Brown University.
Go Deeper: Read the full Costs of War report by Neta Crawford.
Go deeper