A power giant's Silicon Valley push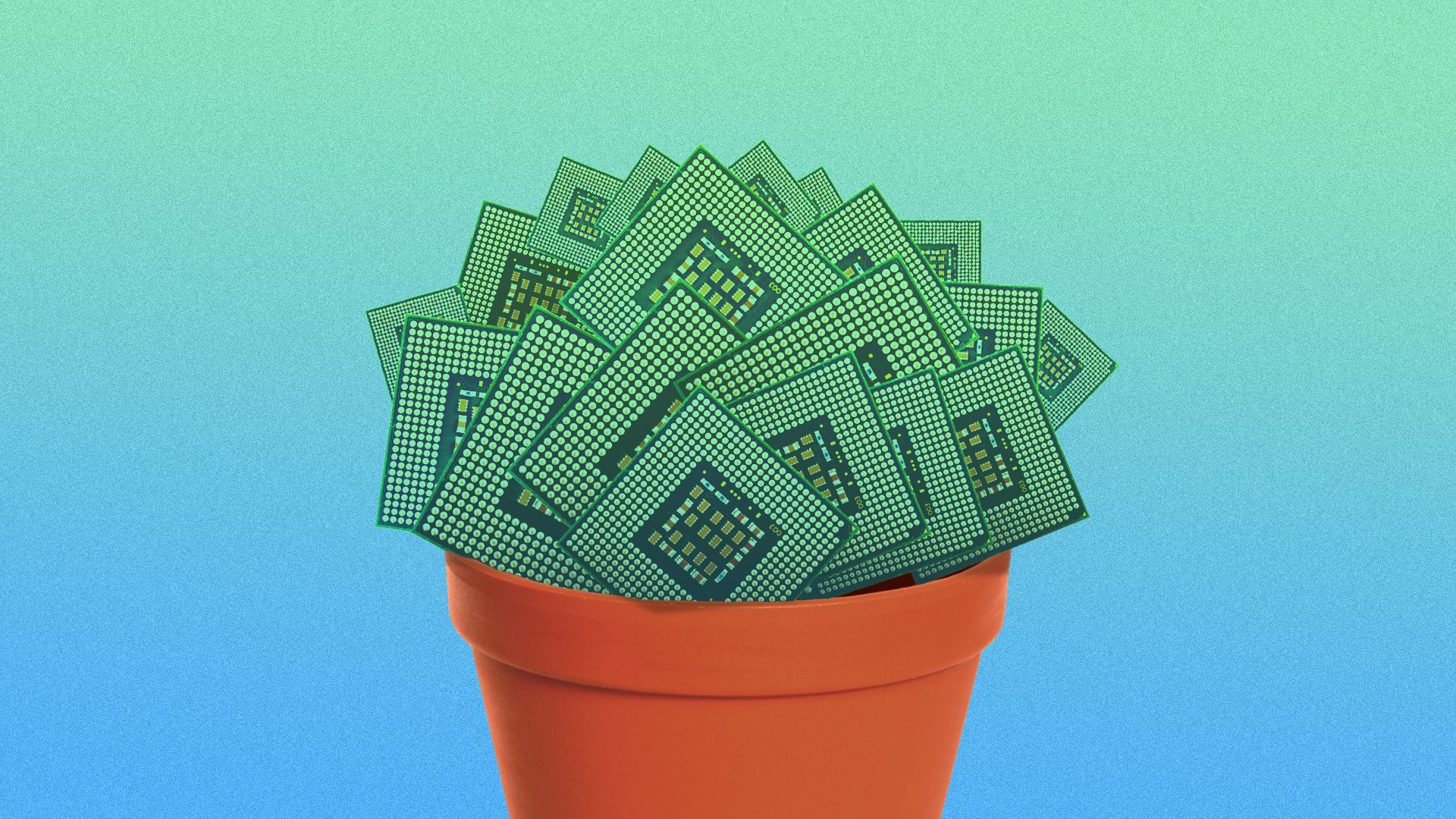 The huge power company National Grid unveiled a venture capital arm Thursday and announced the first wave of what's slated to be $250 million worth of investments over the next two to three years.
Why it matters: The launch of Silicon Valley-based National Grid Partners signals how a big, traditional utility hopes to benefit from technologies that will shake up how power is provided and consumed in the future. That's a better path than sitting back and then getting undercut in the future.
What's new: They're focused on the intersection of information tech and low-carbon energy services, including solar power, electric vehicles and storage.
"We want to disrupt ourselves before we are disrupted."
— National Grid Partners' Lisa Lambert
The big picture: The new branch is designed to be an in-house VC firm for the power giant. But more broadly, it's aiming to help incubate and develop companies, while bringing more innovation overall to National Grid, which provides power and gas to millions of customers in the U.K. and northeast U.S. states.
National Grid Partners envisions making 10–15 investments per year, ranging from seed capital to late-stage funding.
In addition to being investors, they plan to form what Lambert called "strategic" commercial agreements with some companies they support.
Lambert, who is heading the effort, is a longtime VC veteran who came to National Grid in January after gigs at Intel Capital and The Westly Group, a prominent VC firm.
Details: The company today announced its first 5 investments totaling $19 million. The recipients are...
AutoGrid, a company that provides software to help enable power grids with more renewable and distributed resources.
ClimaCell, a weather data company that National Grid Partners notes can "provide by-the-minute demand response for the smart grid for business optimization as well as asset-specific outage forecasts for storm response."
Leap, a company that provides distributed energy trading services which, per the announcement, "enables a more effective monetization of grid services."
Omnidian, a firm that provides monitoring, maintenance and "performance guarantees" for solar power projects, among other services.
Sitetracker, which provides software that helps industries including power companies manage their infrastructure.
Go deeper:
Go deeper