Federal panel throws out Maryland gerrymandered congressional map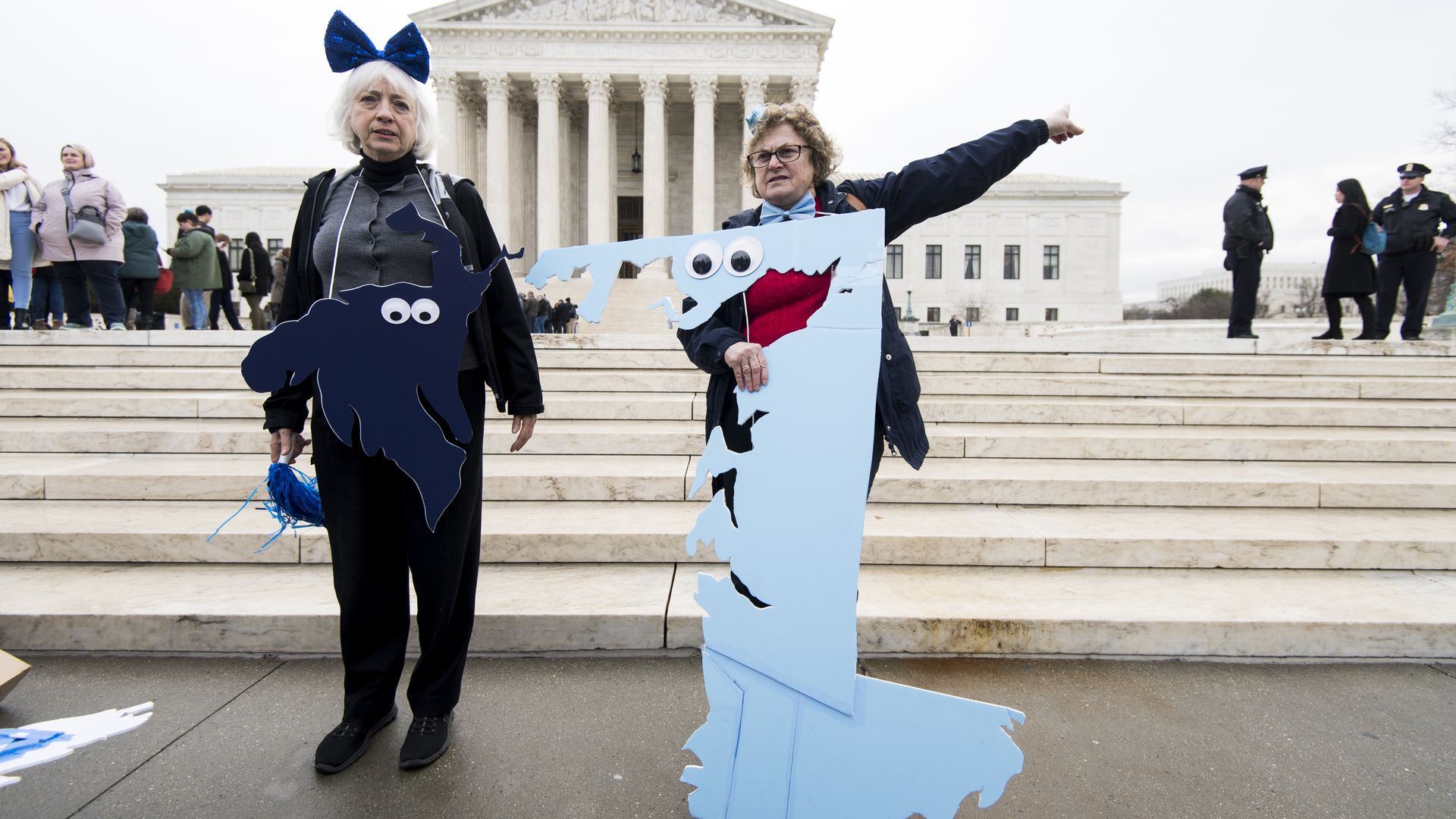 A three-judge federal court panel on Wednesday unanimously struck down a Maryland congressional map as unconstitutional and ordered political leaders to draw a new one for the 2020 election.
Why it matters: The judges decided in favor of Republicans, who brought the suit and argued that the Democratic-controlled state legislature had intentionally designed the 6th Congressional District map to their benefit. Following the 2010 Census, when lawmakers crafted a new congressional map, they included parts of the heavily Democratic Montgomery County, costing a Republican incumbent his seat.
The details: Officials have until next spring to submit a new redistricting plan, otherwise, the court's order will establish a commission that will create a map of its own.
Earlier this year, the Supreme Court heard arguments on the case, which sought to halt to this year's midterm elections as Republicans argued the map was unfair. However, the high court punted the case back to the lower court for further preceding.
The justices said that it was too late to redraw the map and questioned why the plaintiffs had waited six years to file their claim.
Read more: These midterm victories will expand voting rights, curb gerrymandering
Go deeper