Feds propose rolling back Medicaid's doctor network requirements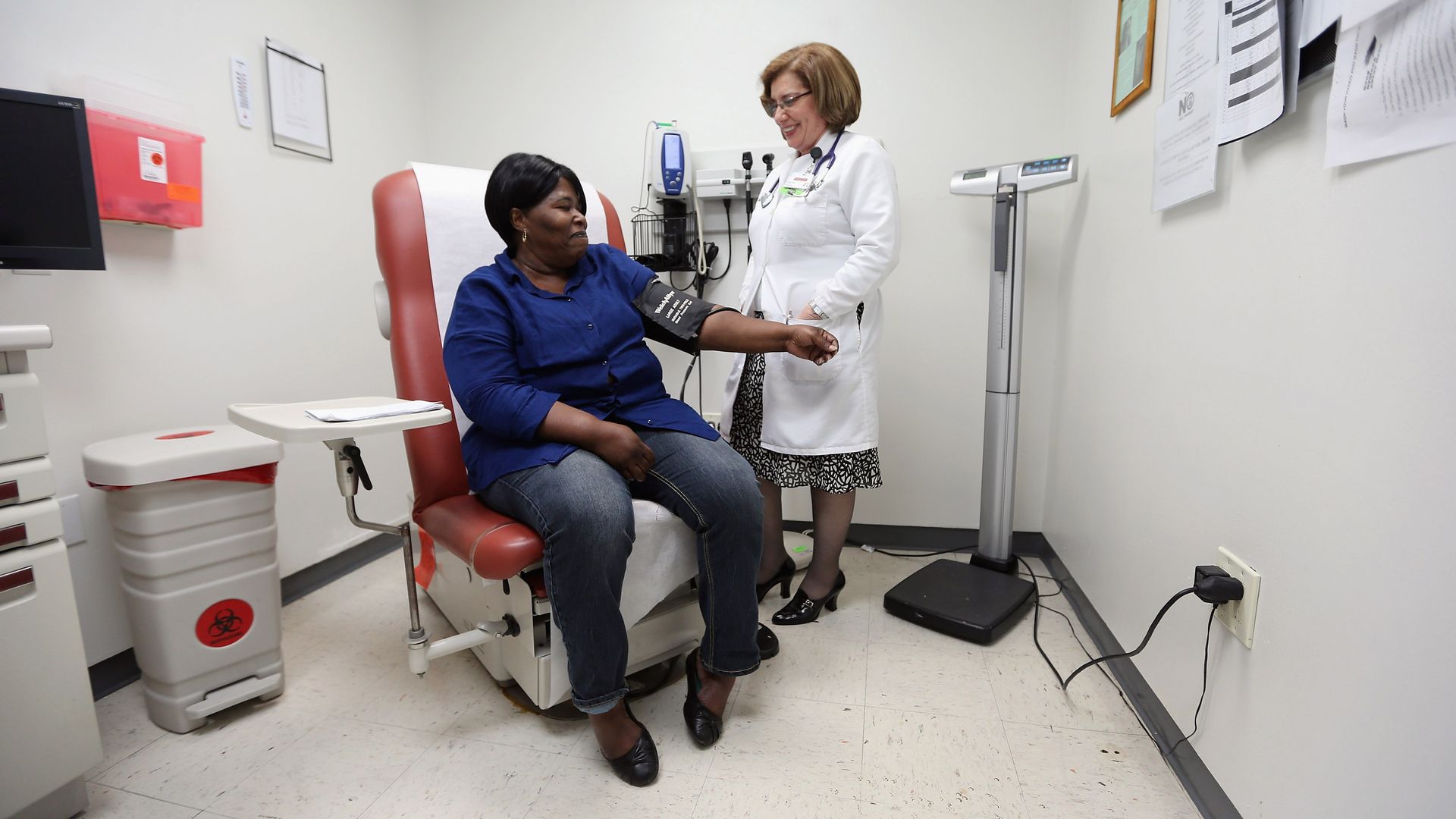 The Centers for Medicare & Medicaid Services is proposing to eliminate rules that require state Medicaid programs to set limits on how long or far people have to travel to get to their doctors.
Why it matters: The rollback, if approved, could allow health insurers that run state Medicaid programs to create weaker provider networks — which could limit access to care.
The details: The Obama administration finalized a rule in 2016 that required states to set their own "time and distance" network standards for certain types of providers. That provision was a compromise from CMS setting federal minimum standards.
For example, enough in-network primary care doctors, OB-GYNs and mental health providers had to be near Medicaid enrollees, according to the regulation. Medicaid insurers then have to follow those requirements when they create provider networks.
However, the new proposal deletes that time and distance rule and replaces it with broader "quantitative standards," like maximum wait times or whether doctors are accepting new Medicaid patients, according to the proposal.
The bottom line: The 2016 rule was created to ensure people on Medicaid could see in-network doctors close to where they live. This new proposal would give a lot more latitude to states and insurers to define what an adequate provider network looks like, and that could affect how easily someone gets care.
Go deeper