Lawsuit seeks to prevent Brian Kemp from overseeing Georgia election count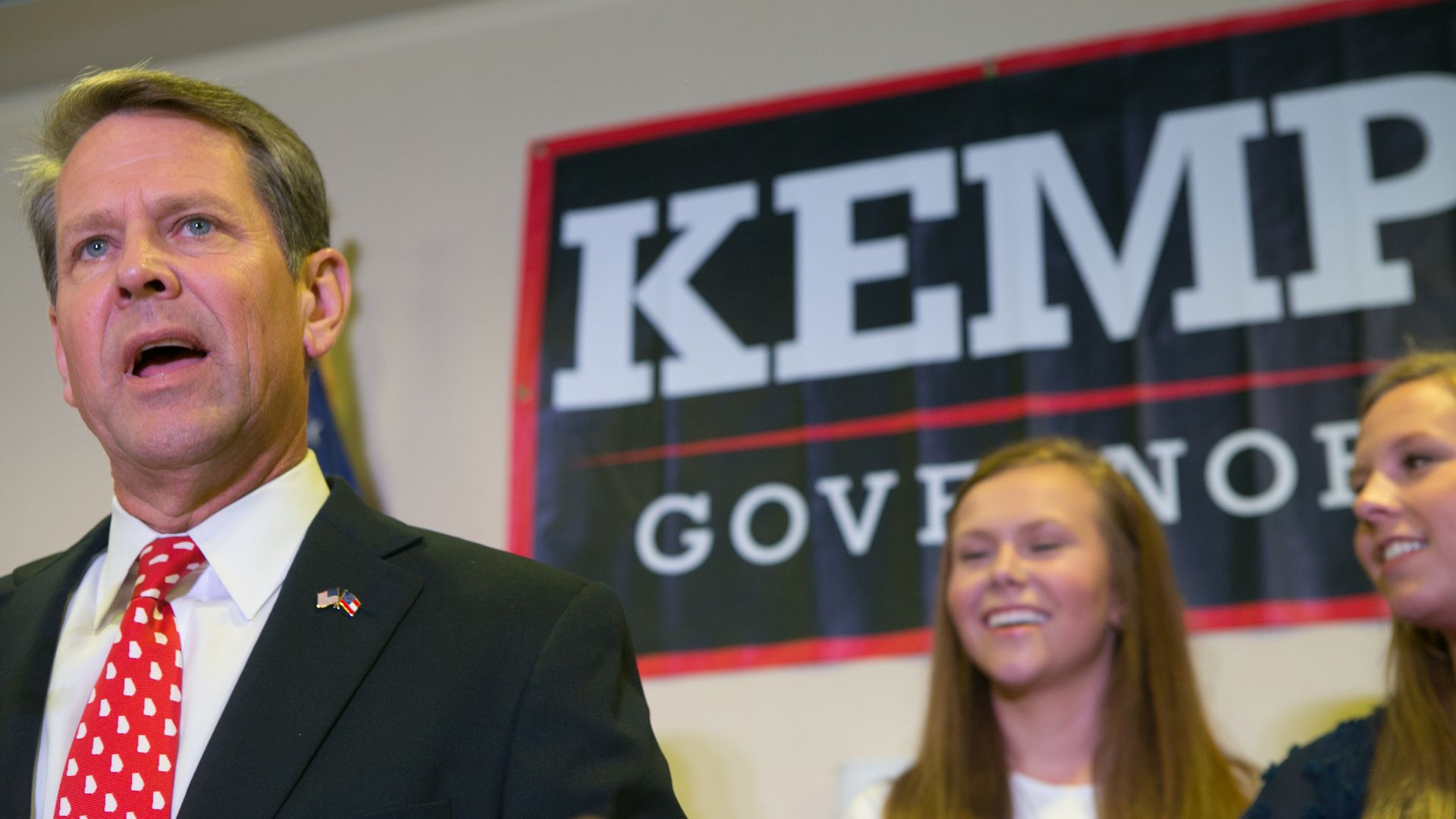 A federal lawsuit filed Tuesday evening is seeking an emergency court order to prevent Georgia Secretary of State and Republican gubernatorial candidate Brian Kemp from overseeing the count of his own election.
Why it matters: Kemp's dual roles have long triggered outrage among voting rights advocates and other critics, including former president and Georgia native Jimmy Carter, who argue his candidacy is a blatant conflict of interest and called for him to resign. Meanwhile, controversy over voting rights and the state's electoral process has clouded one of the country's most competitive midterm elections between Kemp and Stacey Abrams, who could become the country's first African-American female governor. Most recently, Kemp accused the Democratic Party of Georgia of attempting to hack into voter registration databases, without offering evidence.
Go deeper