Florida restores voting rights to 1.5 million ex-felons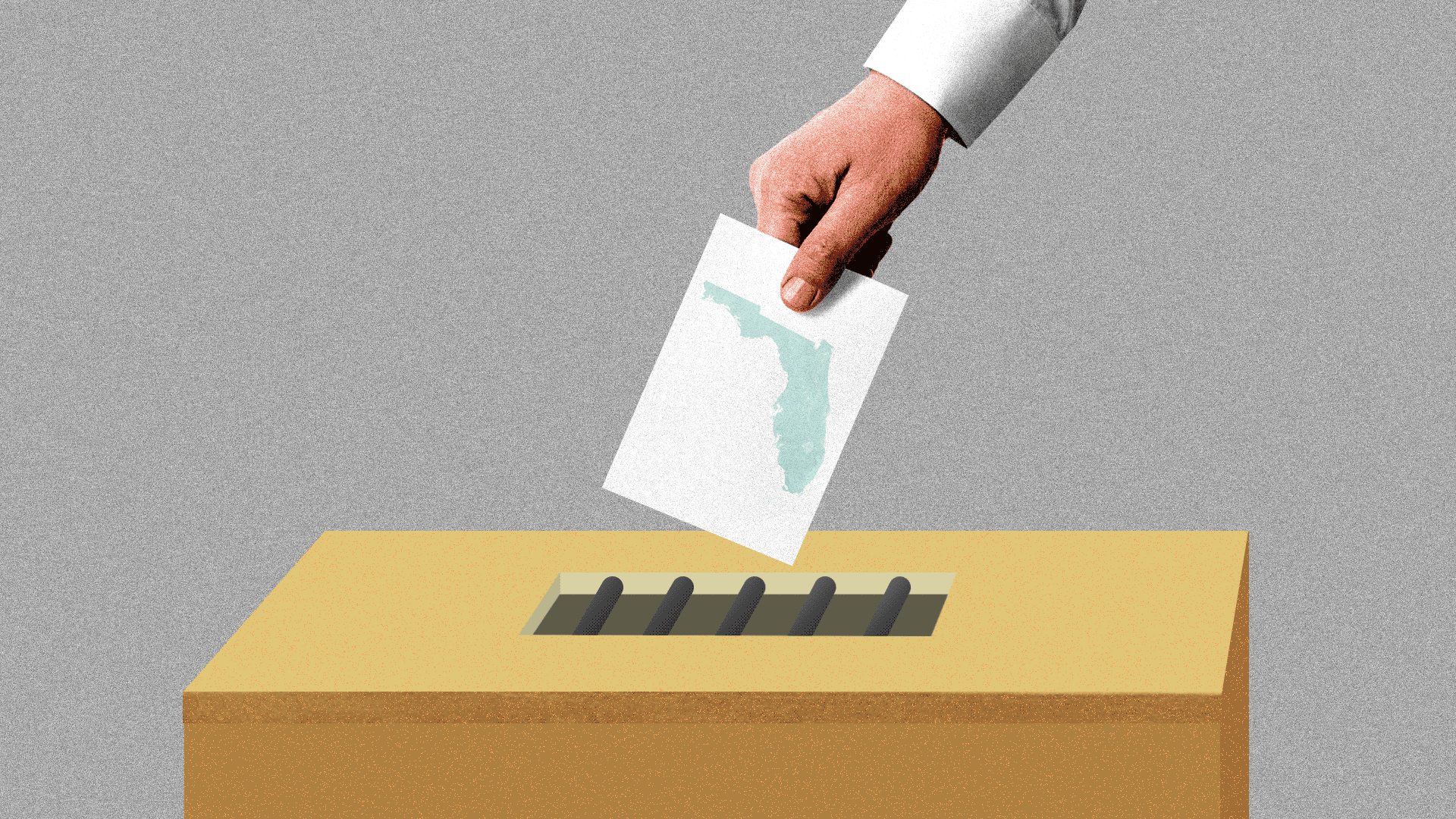 Floridians approved a constitutional amendment Tuesday night that will automatically restore voting rights to 1.5 million ex-felons who have already completed their sentences, except for those convicted of murder or sex crimes.
Why it matters: This comes after numerous unsuccessful legislative attempts and a Supreme Court appeal that sought to overturn the Jim Crow-era law. The ballot measure, which has received bipartisan support, will enfranchise more people at once than any other other single initiative since the women's suffrage movement and the Voting Rights Act of 1965, Vox explains.
The backdrop: Felony disenfranchisement laws affect about six million people nationally, but the Sunshine State remains the most stringent, banning more people from voting than any other state.
Florida is one of four states — Iowa, Virginia and Kentucky — that constitutionally prohibit ex-felons from voting, unless the governor approves a clemency plea. Under Florida's current system, ex-felons have to wait up to seven years before they could petition the Clemency Board, led by Gov. Rick Scott (R) and three other Republican cabinet members.
Yes, but: There's no principle for a successful petition. In a 2016 clemency hearing, Scott told a petitioner: "There's no standard. We can do whatever we want," according to ABC News.
Scott, who has defended the now-former process and is against the ballot measure, said it would make it too easy for undeserving ex-convicts to regain their voting rights.
The big picture: The amendment will shift the makeup of the country's largest battleground state, which plays a deciding role in presidential elections. Observers say Democrats will largely benefit because the prohibition disproportionately affects African-Americans, a group that overwhelmingly votes Democratic. According to the Sentencing Project, more than 1 in 5 black Floridians are affected.
Go deeper:
Go deeper