Coming soon: Democrats vs Deutsche Bank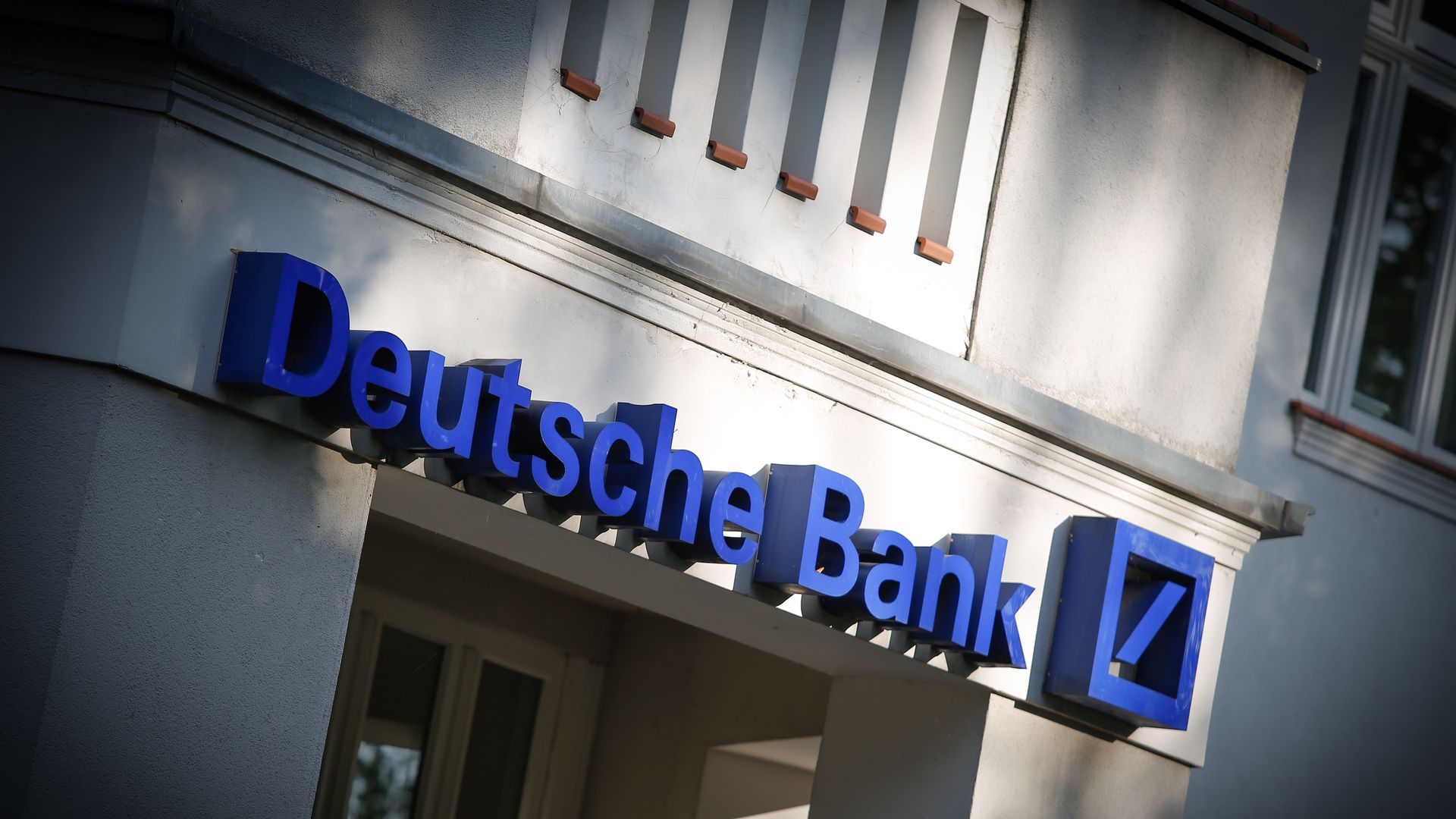 Congressional Democrats earlier this year issued a 21-page report that began to explore the relationships between President Trump, Deutsche Bank and Russia.
The bottom line: Deutsche Bank has every reason to be worried that the Democrats now control the House. Expect a lot of noise and subpoenas.
A key question in the report: "Did candidate Trump's financial exposure via Deutsche Bank constitute a point of leverage that Russia may have exploited and may still be using?"
Deutsche Bank was fined $630 million in 2017 over its involvement in a $10 billion Russian money-laundering scheme. It also has been the lender of choice for President Trump, his businesses, and his family.
Trump has referred to his personal banker at Deutsche, Rosemary Vrablic, as "the head of Deutsche Bank" and "the boss".
Deutsche Bank is deeply connected to Trump. As the New York Times reported in 2017:
"The bank is seen as central to understanding Mr. Trump's finances since it is the only major financial institution that continues to conduct sizable business with him. Deutsche Bank has also lent money to Jared Kushner, the president's son-in-law and senior adviser, and to his family real estate business."
The Democrats' report says clearly that "it is imperative to request documents from Deutsche Bank, via subpoena if necessary." With Maxine Waters poised to take over the House Financial Services Committee, expect those subpoenas to be coming thick and fast.
Go deeper