Lessons from the Georgia hacking debacle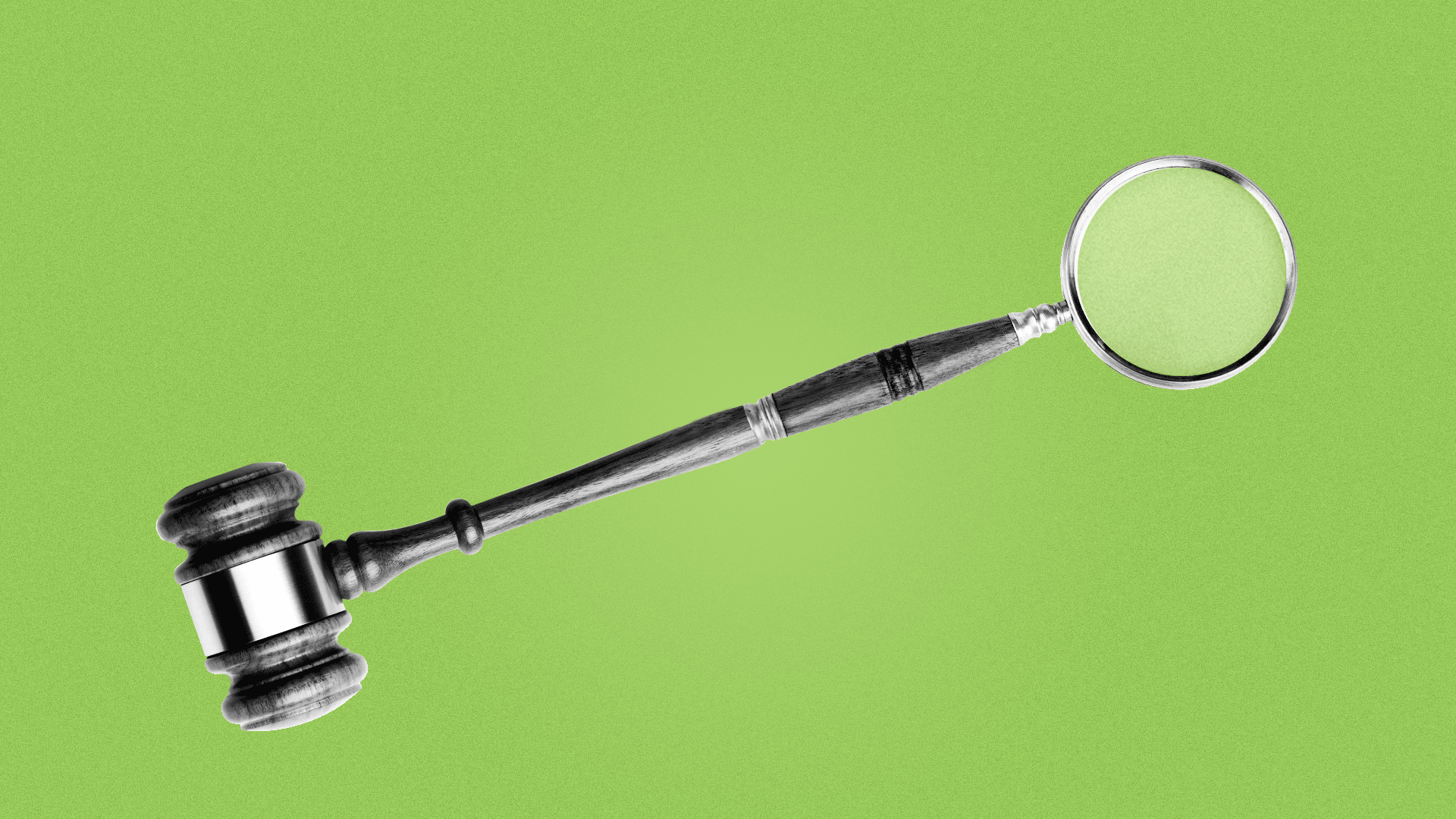 Time will tell whether controversial hacking allegations made in the final inning of the Georgia governor's race have any merit. But one thing is already clear: Other officials in other states will sooner or later have to make similar announcements, and when they do, they can learn a lot from what just went down in Georgia.
The big picture: On Sunday, Georgia Secretary of State Brian Kemp accused Democrats of masterminding a "failed attempt to hack the state's voter registration system." The charge was incendiary: Kemp, who provided no evidence for his claims, is also the Trump-backed Republican nominee for governor, locked in a dead-heat race.
The announcement landed with a thud in cybersecurity circles, where election-watchers recall Kemp's past cybersecurity controversies. But experts pinpoint a number of ways Kemp could have avoided outrage this time around.
ID with caution. The first key lesson from Georgia is to think through publicly naming any supposed hacker, whether a criminal, a nation or a political rival. Unless an arrest has been made, there's a reasonable chance you might not even want to.
"Making an attribution public is always a policy decision. There's nothing about discovery of an attack that requires communicating it," said Andy Grotto, former senior director for cybersecurity policy for Presidents Trump and Obama, and currently a fellow at Stanford University
The White House could publicly disclose the names or affiliations of far more hackers than it does. It only announces an attribution or a suspect when that serves either a policy or a protection purpose. And it never does so until the evidence is entirely in, protecting its credibility.
Be specific. Extraordinary claims call for extraordinary evidence. Kemp didn't provide any evidence. That makes his charge hard for experts to swallow.
"Based on the data available, this doesn't meet any semblance of credibility," said Jake Williams, founder of the Georgian firm Rendition Infosec.
Williams needs more details to even determine what evidence Kemp was missing. "He needs to talk about the techniques used or the damage supposedly done. Once claims are quantified, then we can better understand the type of evidence he needs to provide."
Protect long-term security. While we still don't know exactly what happened, many of the people close to the matter believe Kemp is claiming that a researcher's attempt to alert the state to potential vulnerabilities in its systems was itself an act of hacking.
It would be the second instance in the last two years of this sort, where a researcher's effort to help the state triggers hacking accusations.
Scaring away people who help bolster your security results in weaker security.
Create norms. Candidates and law enforcement agencies know that some actions during an election are out of bounds. But we don't yet have norms around states announcing election-related hacking attempts — let alone when political rivals are involved.
Jamil Jaffer, founder of the National Security Institute at George Mason University and former associate counsel to President George W. Bush, said that there may already be a good model — how we treat things like announcements of suspected ballot stuffing.
If secretaries of state haven't recused themselves from overseeing the election (Kemp did not), experts we spoke to largely agree they should at least recuse themselves from decisions to make these announcements.
Go deeper