Report: Foxconn recruiting Chinese workers for Wisconsin plant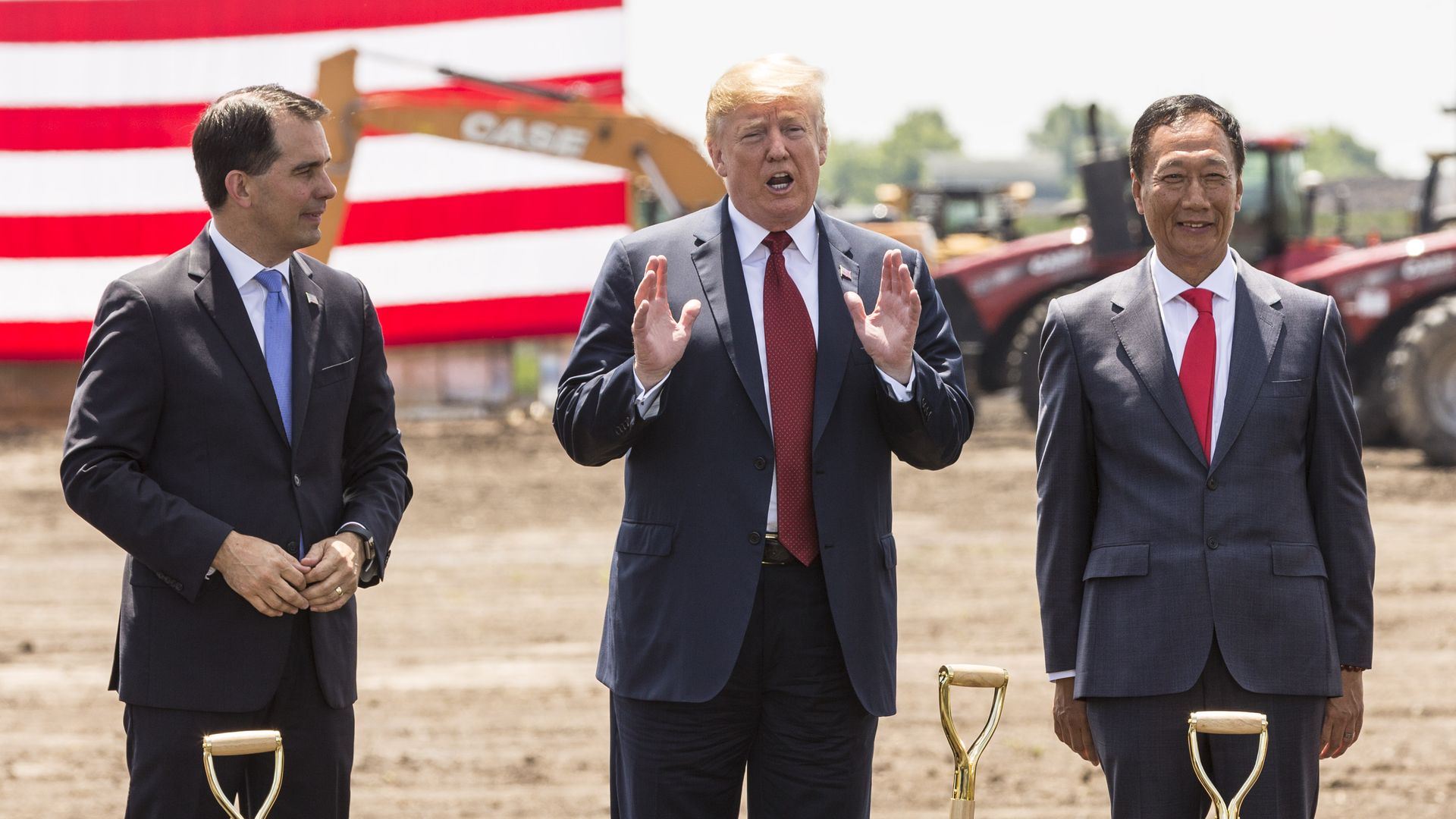 Foxconn Technology is reportedly interested in tapping engineers in China to work at the plant under construction in Wisconsin, per the Wall Street Journal, because the company is struggling to find workers amid 49-year low unemployment.
The big picture: It's unclear how many workers the company is planning to transfer from China and Foxconn told the Wall Street Journal that its hiring plans in Wisconsin remain unchanged. Wisconsin Governor Scott Walker, who is in a tight race for re-election, cheered the heavily subsidized plant as a way to create 13,000 jobs in his state. It's since faced a ton of controversy, namely that the incentives given to Foxconn won't be as rewarding to Wisconsin as promised.
Go deeper