The energy issues on the ballot in the midterms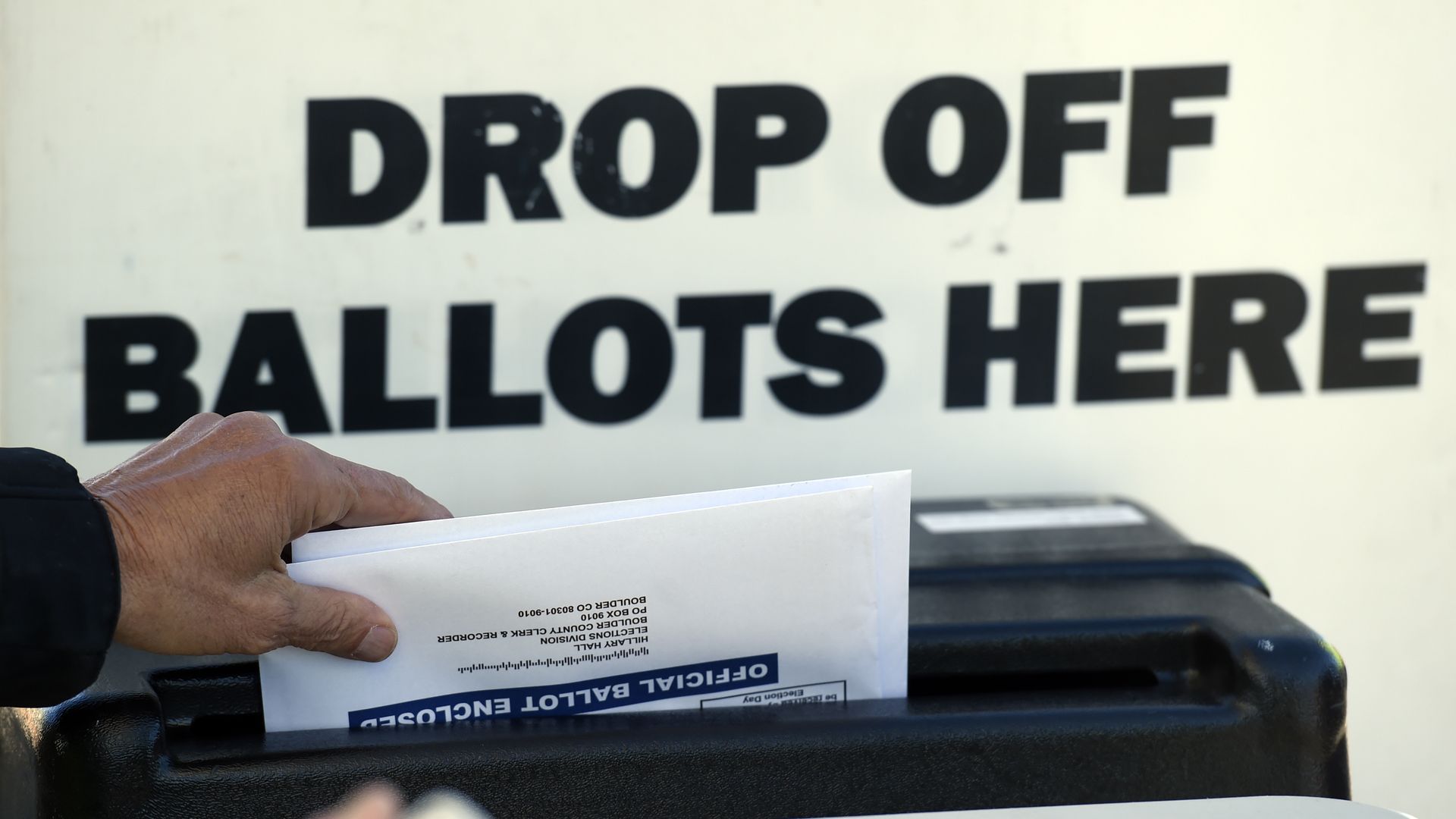 Voters are set to consider moves on energy, like carbon taxes and oil-and-gas drilling, in two states Tuesday — two showdowns among several important energy midterm ballot questions across the country.
Details: In Washington state, voters will decide whether to approve a fee on carbon dioxide emissions. In Colorado, a ballot question could bar oil-and-gas drilling 2,500 feet from occupied buildings.
Washington: Over at Resources For the Future, Roberton C. Williams III argues that Washington's proposed carbon fee is better thought of as a green energy spending program than a tax.
Why? He delves into something my Axios colleague Amy Harder reported — the tax itself is too low to cut emissions much via behavior changes, but will provide needed revenue for clean energy investments.
The intrigue: Williams argues that this dynamic means nobody should read too much into Tuesday's results.
"If it passes, that may be less of a victory for carbon taxes than for green spending. And if it fails, that may be less of a defeat for carbon taxes, and more a defeat for the green spending approach," he writes.
Quick take: Fair enough, but if it goes down, it'll still be seen as a blow against carbon pricing.
Colorado: The consultancy Rystad Energy looks at the Colorado ballot question that would ban oil-and-gas drilling within 2,500 feet of occupied buildings and "vulnerable" areas like parks and water sources. Some points...
Companies have been "fast-tracking" their efforts to get projects permitted — and hence exempt — in case the measure passes, which has led to a surge.
Weld Country, a major producing area, saw a rise of more than 200 permits granted in the third quarter.
If the measure passes, it would have a major effect on the prolific Denver-Julesburg basin, but there would be a lag time first.
"Impact on DJ basin oil production won't be visible before 2021, but output would likely enter into a multi-year phase of decline after 2020 if Proposition 112 is passed, as opposed to expectations of continuous growth through the mid-2020s if it is rejected by voters," they note.
Why it matters: Colorado's oil production has been surging as the state recently overtook California. But the setback initiative, if successful, would substantially limit future drilling while marking an aggressive public effort to thwart development due to safety fears.
Go deeper