The path toward legal pot in Mexico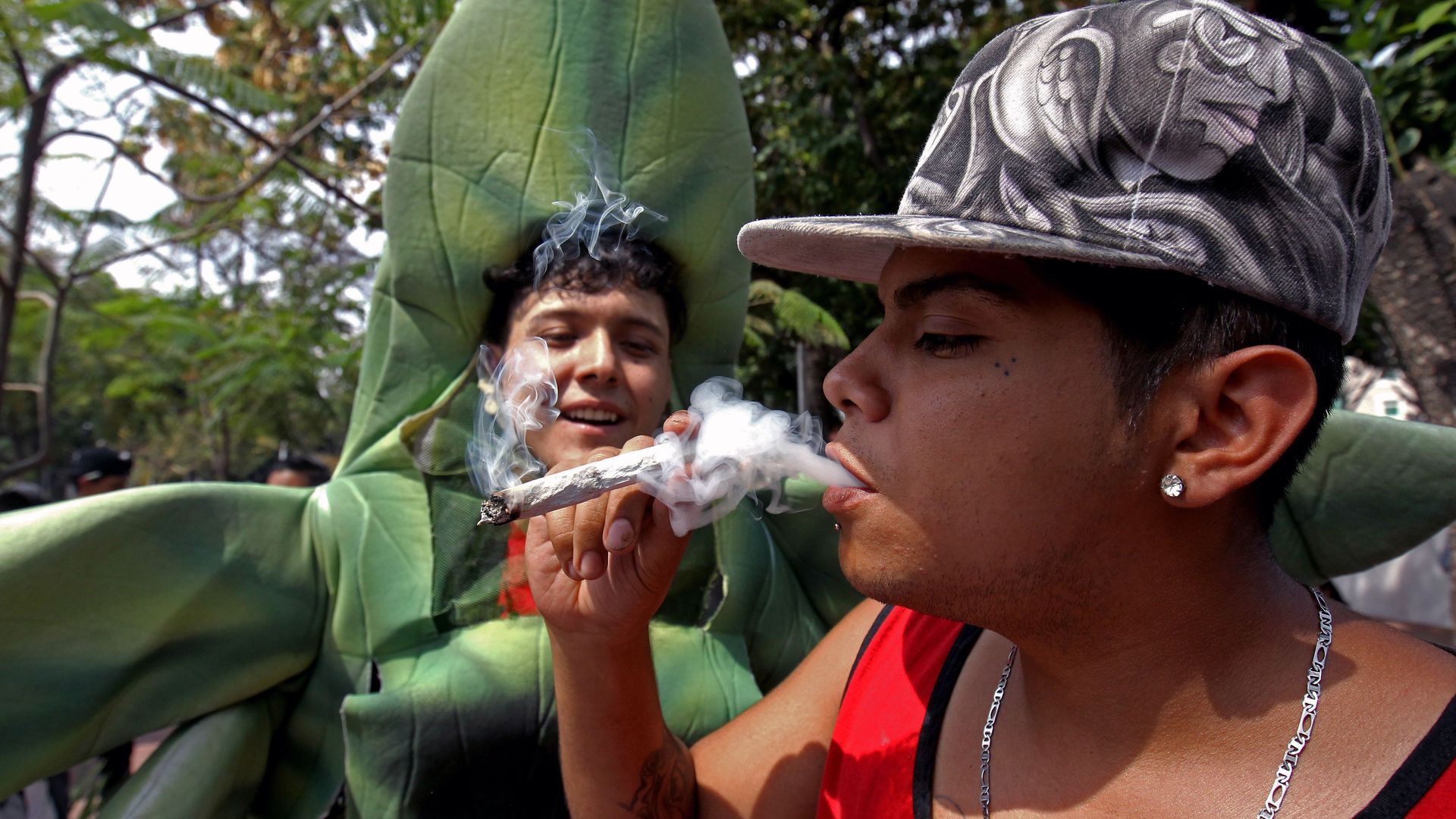 Another U.S. neighbor is moving closer to approving the recreational use of marijuana after a ruling from Mexico's Supreme Court last week that establishes a precedent for courts across the country.
Why it matters: Fernando Belaunzarán, a former Mexican congressman and drug legalization activist, told Axios that the court's ruling that three plaintiffs must be allowed to use marijuana recreationally provides a "legal path" to legalization. While not everyone can produce, transport or consume marijuana, anyone who requests a permit to do so before the Federal Commission for Protection Against Health Risks must receive it. The ruling puts pressure on the Mexican legislature to take action.
Not everyone is optimistic. Andrés Aguinaco, an attorney for the plaintiffs in the case, told El País America that the road is full of obstacles. He believes there are two scenarios: Either Congress eliminates all or some restrictions on marijuana use or it does nothing, in which case the future of legalization will lie with the court. It could force a change to the laws, but that would be an unprecedented step.
The bottom line: This is already the fifth decision in the same direction by the Supreme Court, an important threshold in establishing a national precedent. Mexico has yet to join Canada and Uruguay in legalizing marijuana use, but activists like Belaunzarán say that could change as early as next year.
Go deeper