Brian Kemp launches investigation into Democrats' alleged hacking attempt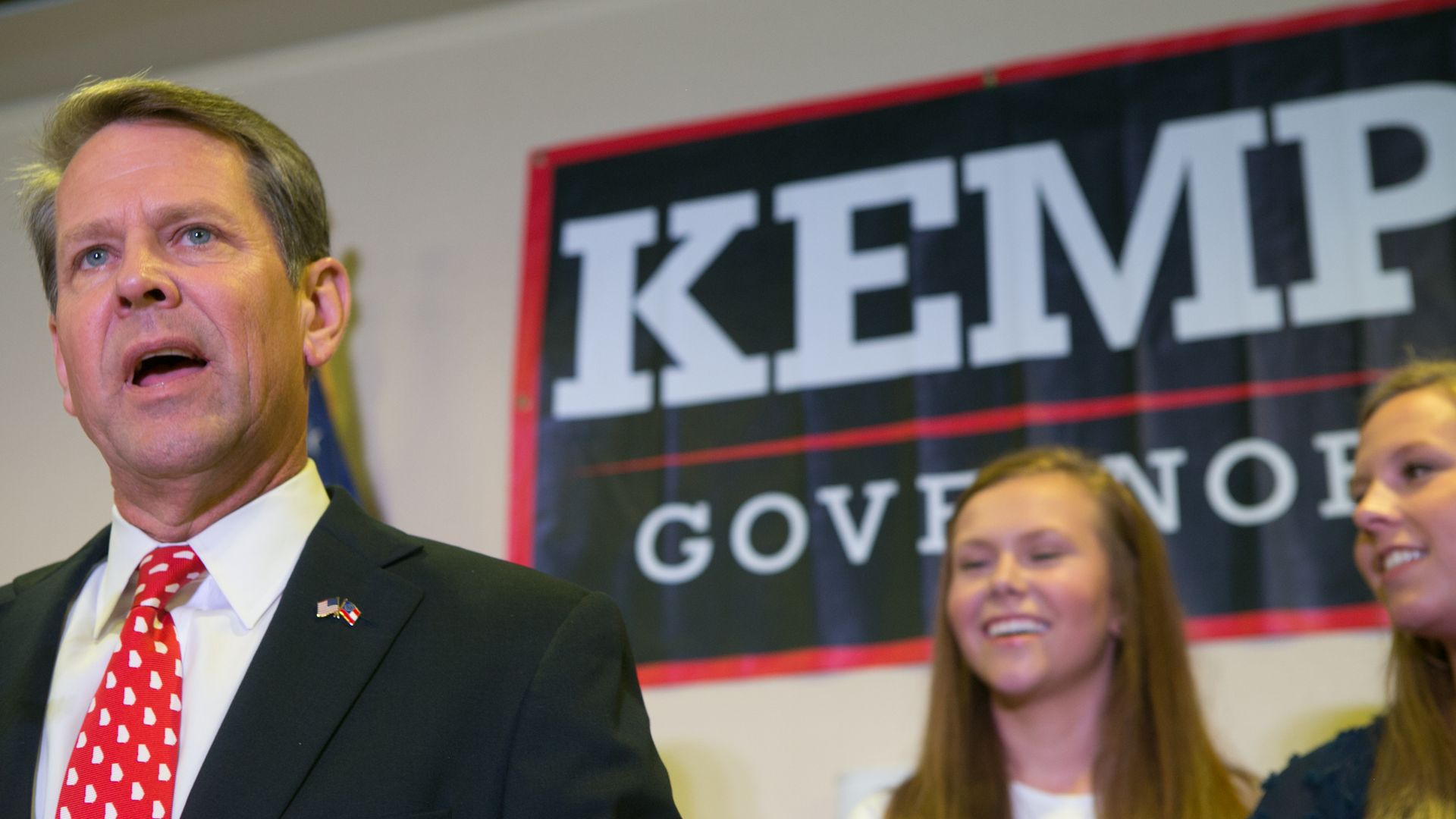 The Georgia Secretary of State Office, which is run by Republican gubernatorial nominee Brian Kemp, on Sunday said it has launched an investigation into the Democratic Party of Georgia after an alleged "failed" attempt Saturday to hack into the state's voter registration system.
The details: The announcement did not provide any details into why it's launching the investigation, stating that they cannot comment on the specifics of the probe. Meanwhile, the state's Democratic party called the allegation "100 percent false" and argued that Kemp's office is abusing its power days before the midterm elections, reports the Atlanta Journal-Constitution. Democratic candidate Stacey Abrams, who's challenging Kemp for Georgia governor, said in a CNN interview that it is "a desperate attempt on the part of my opponent to distract people" from a recent court ruling against voting policies he made as secretary of state.
Go deeper