In photos: Venice experiences highest tide in 10 years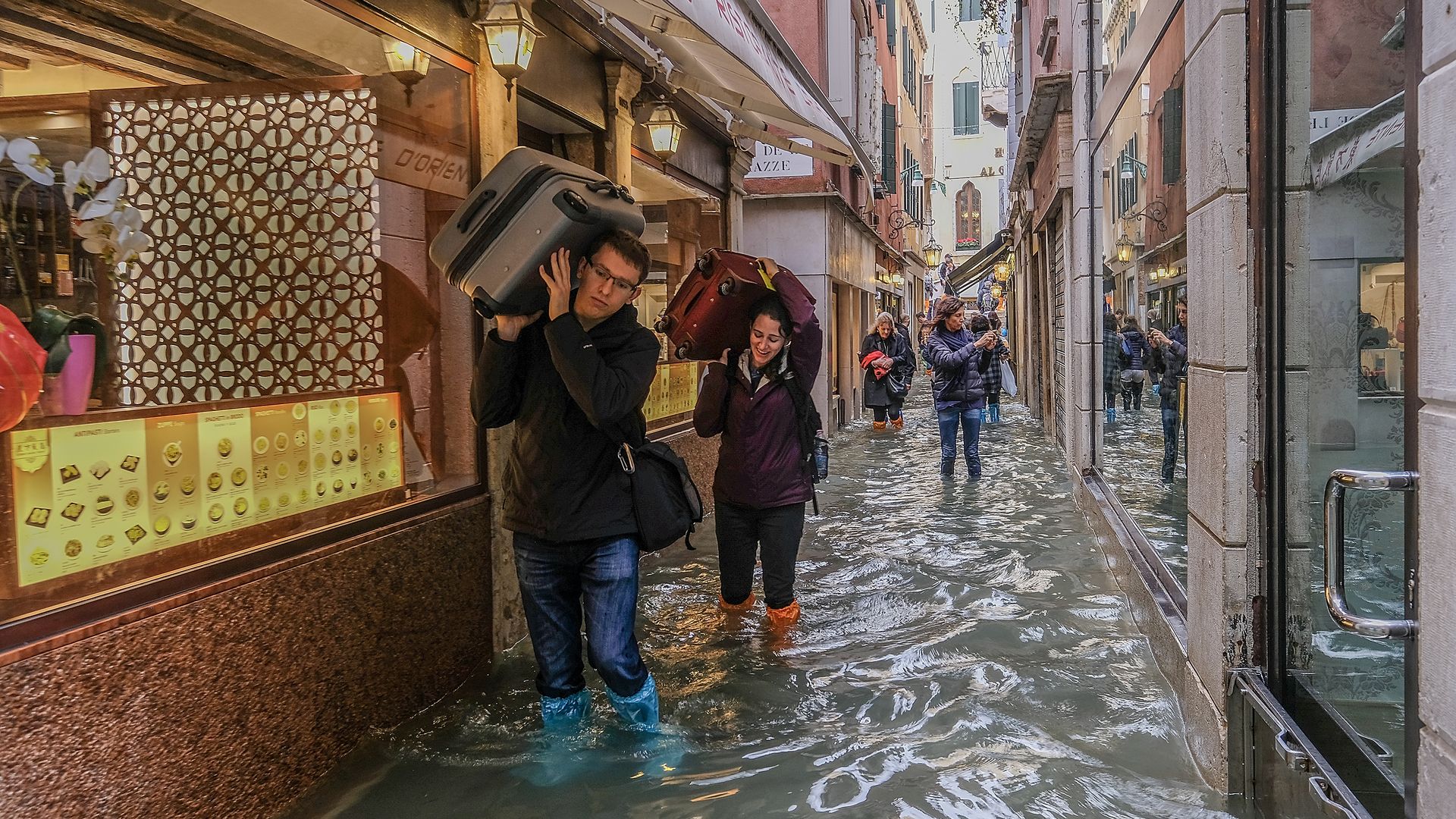 A fierce storm Wednesday brought the highest tide to Venice in a decade, flooding 70% of the low-lying, canal-lined city and threatening historic sites.
Why it matters: A long-delayed sea wall project from 10 years ago meant to block rising waters and threats from global warming, known as the MOSE project, could've stopped the flooding, the New York Times reports. Cost overruns and bureaucratic delays have led to slow progress on the project. Venice is threatened based on the sinking of the city from long-term natural and human causations and sea level rise due to human-caused climate change, per Weather Underground.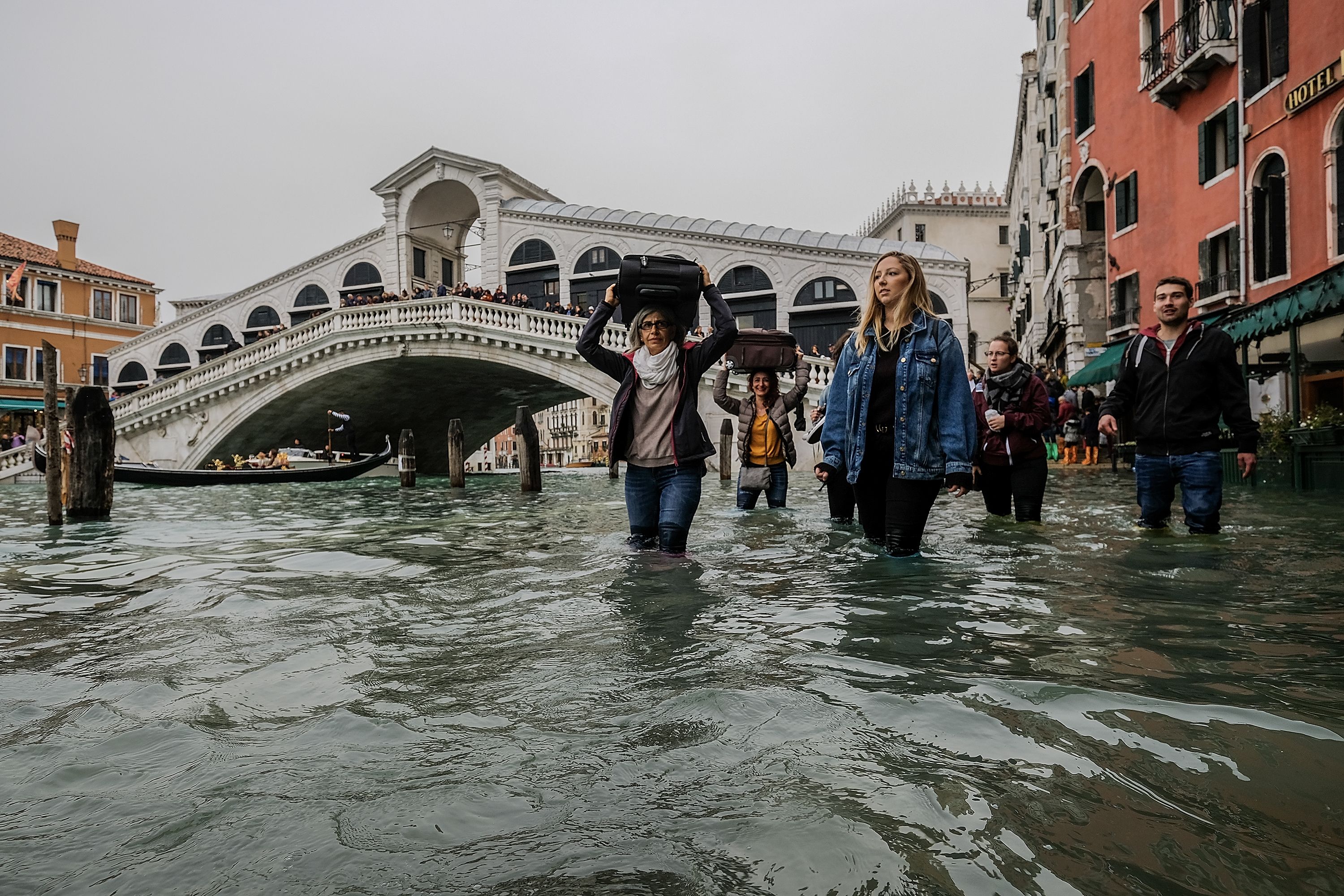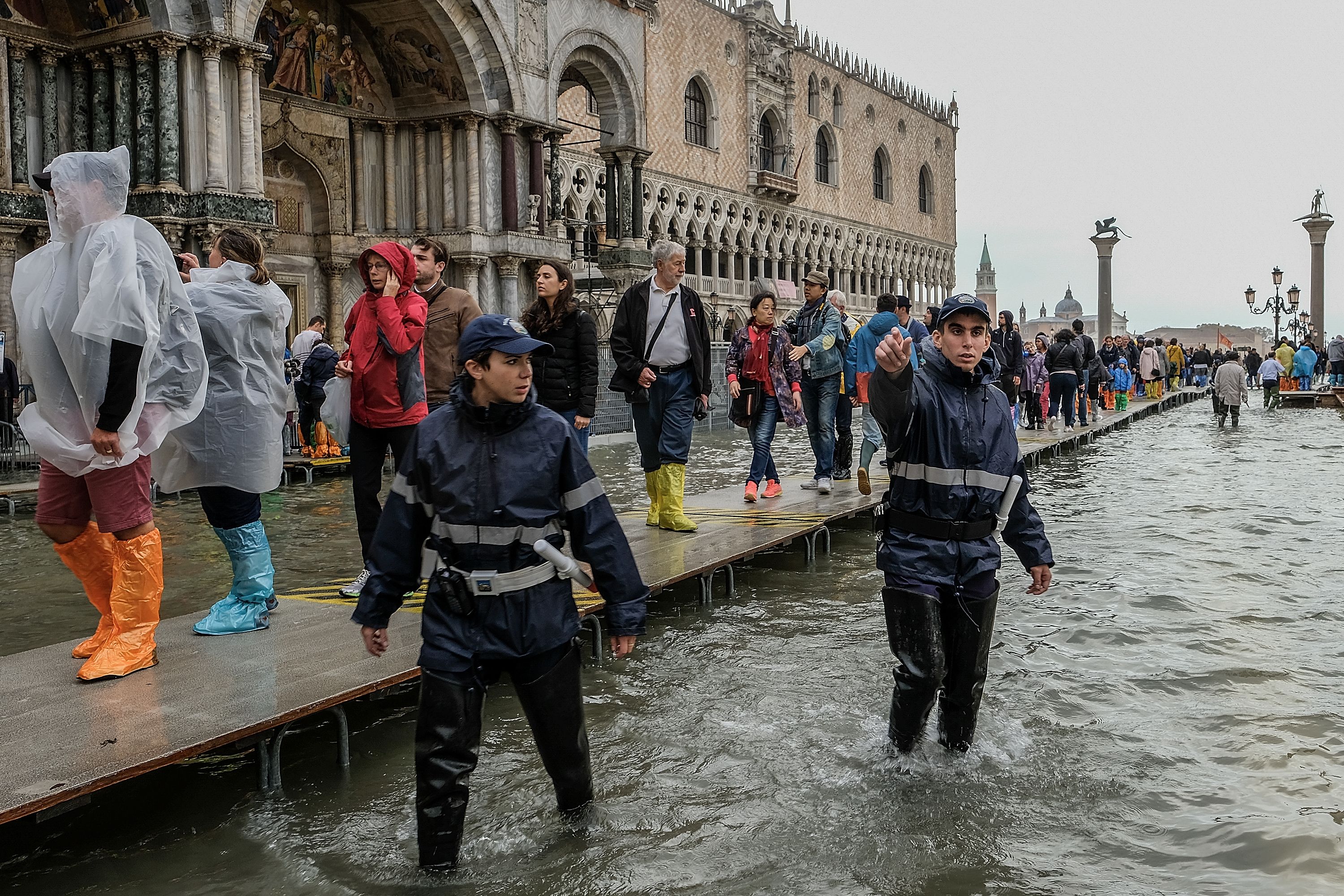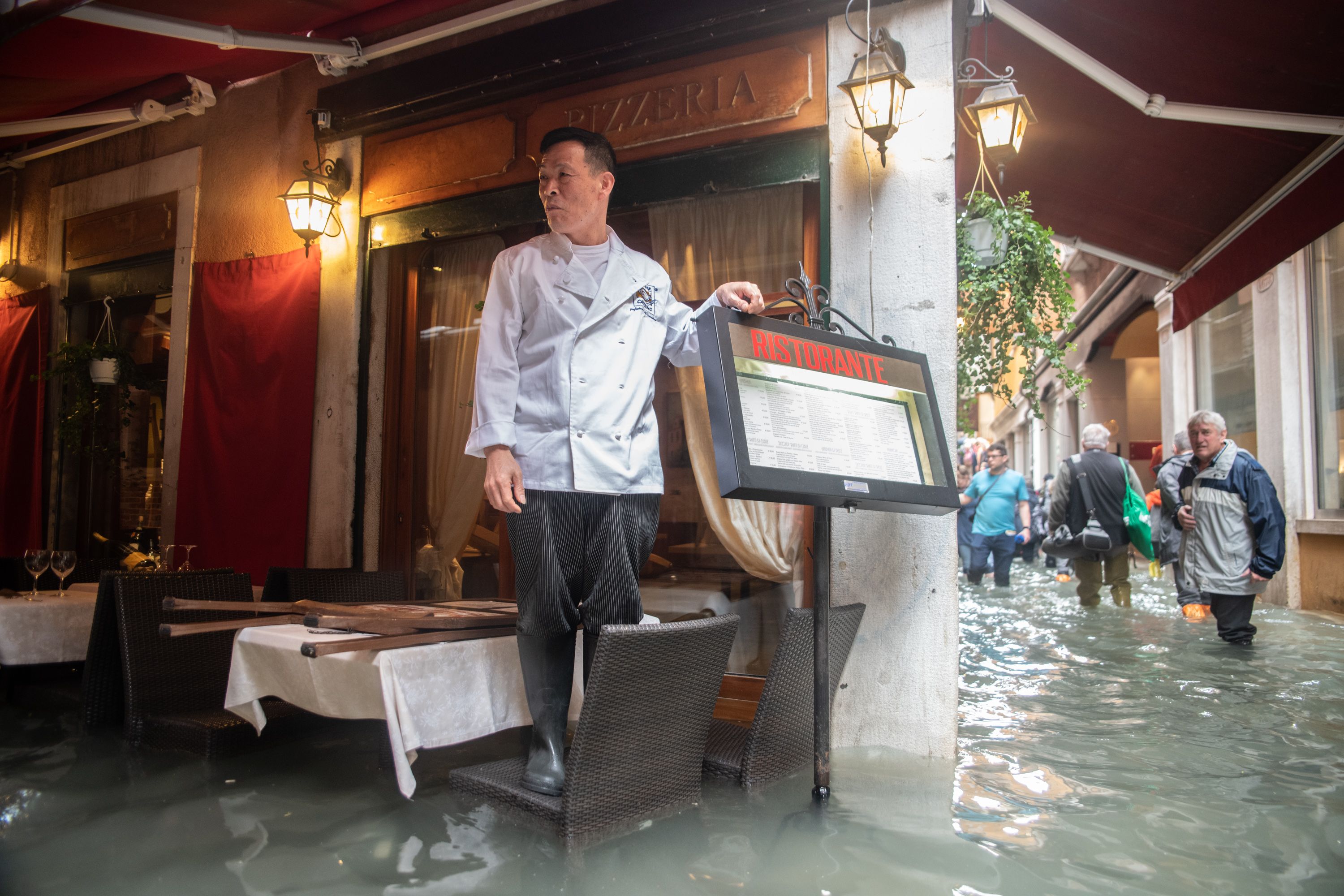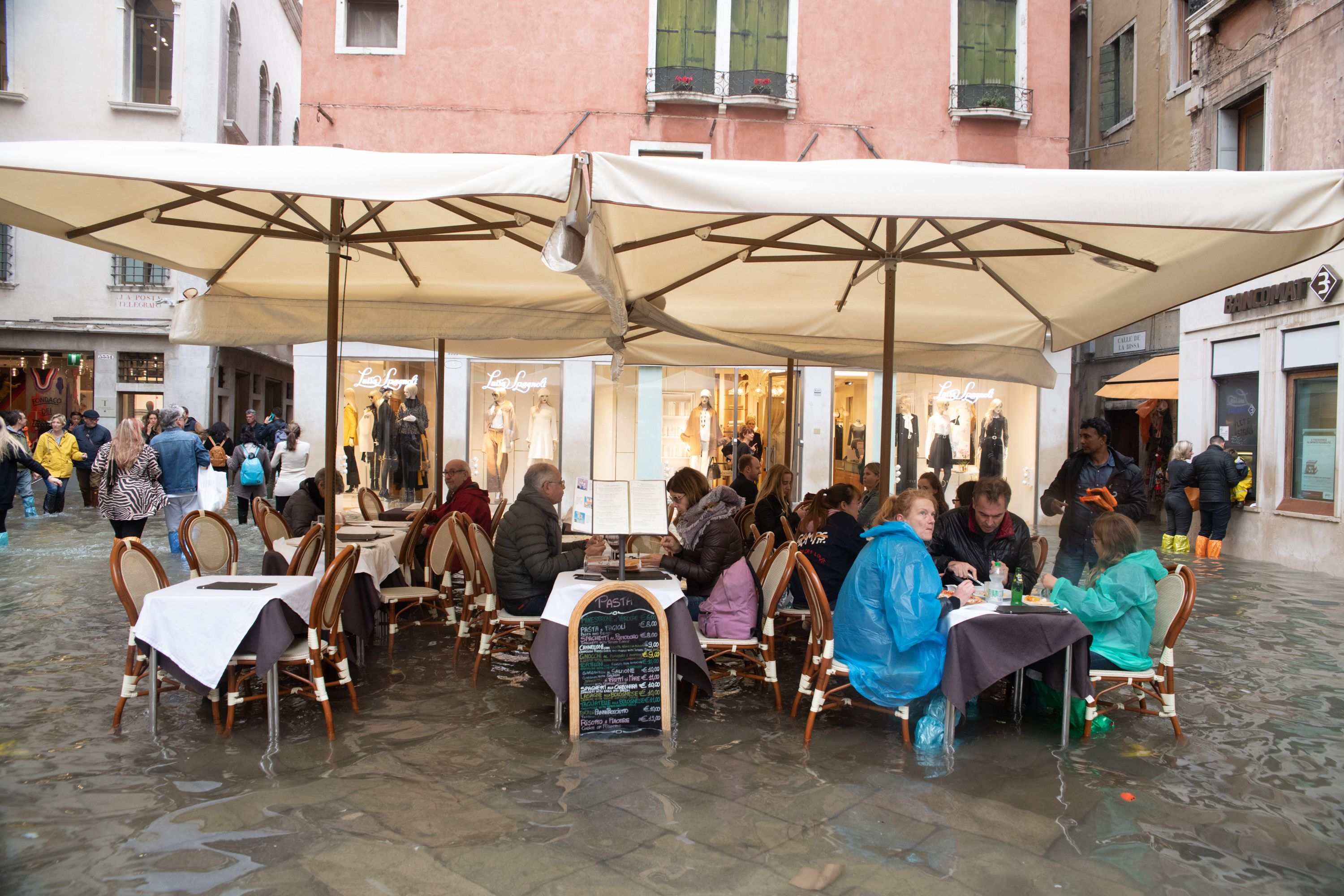 Go deeper