Tesla wades into tidal energy with Scottish developer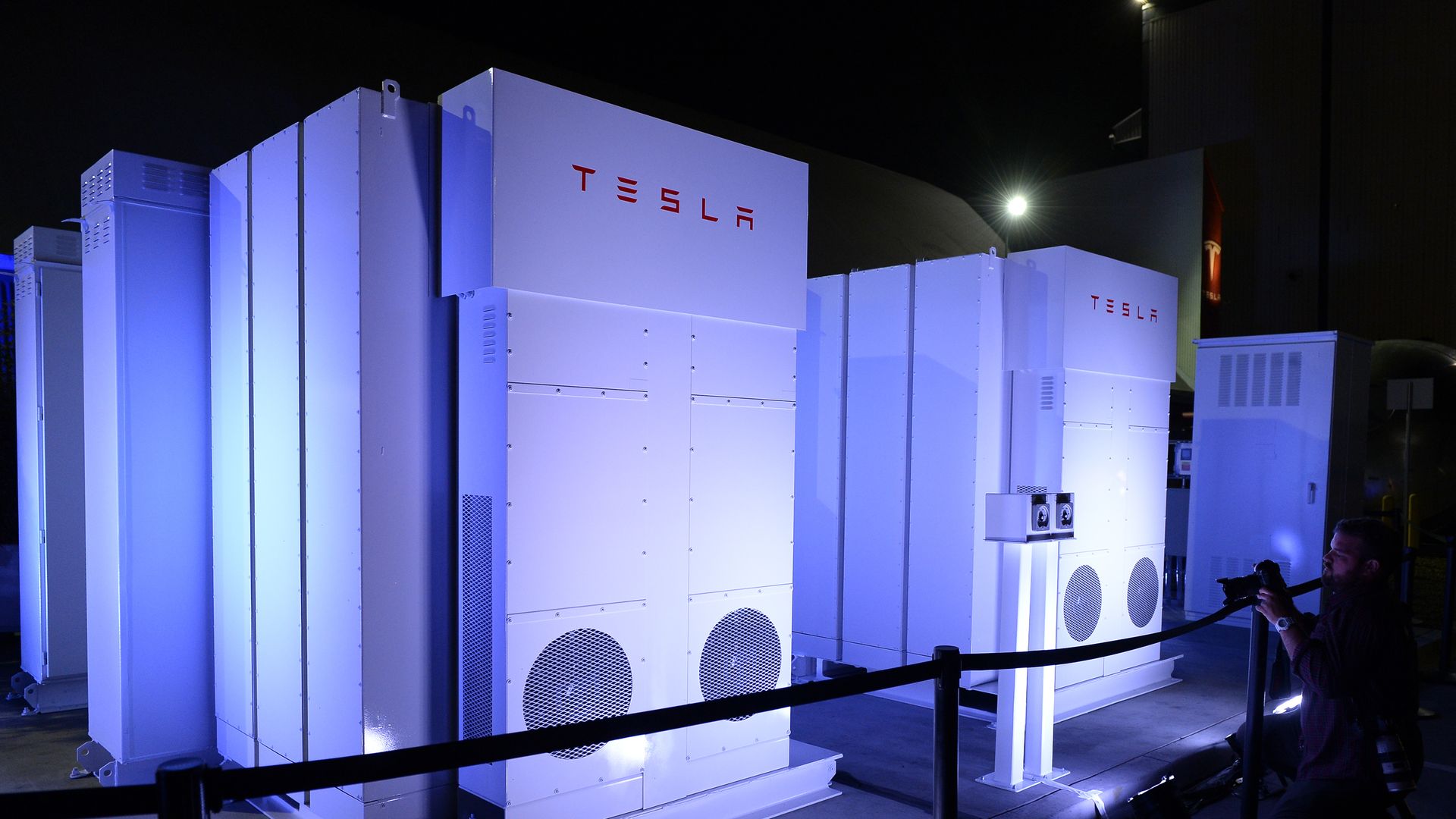 The Scottish tidal energy developer Nova Innovation has teamed up with Tesla to demonstrate the world's first tidal energy storage system (TESS). Tesla is no stranger to the renewable energy market, but this is the company's first foray into tidal energy.  
Why it matters: While this is a relatively small-scale project for a national grid, it could have big implications for coastal microgrid designs if it proves successful. The integration of technologies that can produce tidal energy with those that can store it makes a powerful combination, potentially providing consistent and reliable baseload power from a renewable energy source.
The background: Unlike wind or solar, tidal energy is extremely predictable. The tides are known with strong accuracy years, and even decades, in advance. But like solar and wind, tides are not constant; the speed at which the tides ebb and flow is constantly changing in a sinusoidal pattern, repeated roughly every six hours.
During slack tides, or when there is little to no flow, no energy is being produced or delivered to the grid. If energy from peak ebbs and flows could be stored and then used during the slack periods, the system could provide consistent power. This is exactly what Nova Innovation and Tesla want to demonstrate through this project.
Neither company has commented on the capacity of the storage system, but the three turbines that make up the Shetland Tidal Array have a combined rating of 300 kilowatts (equivalent to about 300 window air conditioning units), so it's unlikely that there are more than six Tesla Powerpacks (1.3 megawatt hours in total capacity) involved. This pales in comparison to some of the other energy storage projects Tesla announced this past year, such as a 1.1 gigawatt system in California with the Pacific Gas and Electric Company.
What to watch: Tidal energy is an emerging technology in the clean energy sector, so expect to see other energy storage companies looking to pair with tidal developers going forward.
David Hume is a contractor supporting the marine renewable energy portfolio at the U.S. Department of Energy's Water Power Technologies Office and the founder of The Liquid Grid. The views expressed are his own.
Go deeper