Watch out: 3 warning signs U.S. economy could be close to recession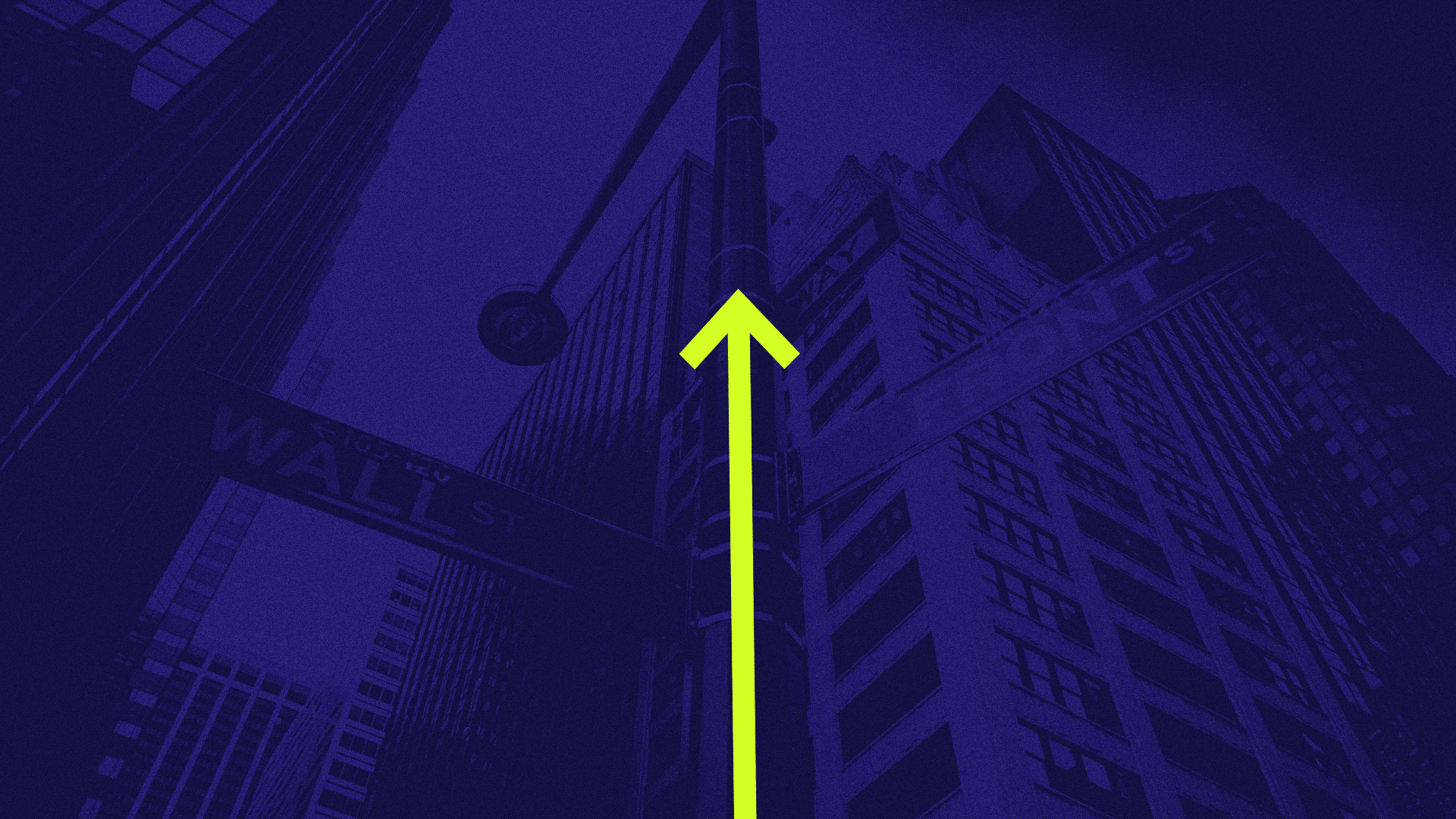 Cracks are beginning to show in a booming economy that's on pace for a 10th year of continuous growth.
Why it matters: There's plenty of good news — today's jobs report showed unemployment holding at a stunning 49-year low, for instance. But look closer, and visible threats suggest an all-out recession could come as soon as next year.
Between the lines: Key economic indicators are flashing red.
Worker productivity is sluggish. The third quarter marked the "32nd straight quarter of yearly growth below 2%, a long and consistent stretch of anemic growth that hasn't happened before in the post-World War II era," the WSJ reports.
There was a contraction in the manufacturing of metal products for the first time in two years — a key gauge of overall manufacturing activity — possibly the result of President Trump's multi-front trade war.
Business investment is laggardly. Rather than using their $1.2 trillion tax cut on capital spending, companies are on track for the biggest-ever year of stock buybacks, possibly reaching $1 trillion.
And U.S. economic growth is already slowing. In the third quarter, GDP growth retreated to a 3.5% annual rate, down from 4.2% the prior quarter. Going forward, economists expect growth to hit 2.9% in the fourth quarter, and 2.5% in the first quarter of 2019.
The forecasts for what comes next are all over the map — but recession is a common theme.
Megan Greene, chief economist at Manulife Asset Management, expects a recession after 2021.
Mark Yusko, founder of hedge fund Morgan Creek Capital, forecasts recession next year, and puts the odds at 100% — thanks to trade tensions.
"The trade rhetoric is one of the dumbest things in the history of all administrations and it will cause a global recession," Yusko told a recent investment conference.
Another concern is the Fed's series of interest rate hikes, which are pushing up prices and, according to Greene, are a leading indicator of recession.
According to Greene, the U.S. has slipped into recession during 10 out of the last 13 rate-hiking cycles.
The Fed has signaled that it will keep raising rates to keep inflation in check. That's bad news if you're a big corporation hoping to borrow on the cheap.
Prices for everything from rolled aluminum to cookies are on the rise, per The Wall Street Journal, after years of low inflation. "History is not on our side," Greene said.
Among the experts forecasting a continuing slowdown going into 2020: the IMF, and Ben Bernanke and Janet Yellen, both former Fed heads.
The other side: We're obsessed with knowing the timing of the next recession, and while the economy is slowing down, its growth is still healthy.
"We hate the word 'slow,' Mark Vitner, a senior economist at Wells Fargo, told Axios. Even if economic growth moderates to 2.5%, that's still pretty good, he said.
The White House says it has no plans to revise its GDP forecast of 3.5% this year and a bit above 3% in 2019. Kevin Hassett, a top Trump economic adviser, told Axios that capital investment has rebounded since Trump's election, and that it will sustain growth.
"It's not a 'sugar high' because when [companies] buy lots of capital goods, then it goes into GDP when it's investment, and then increases GDP when you turn the machines on and produce output. "
—
Kevin Hassett, Council of Economic Advisors Chairman
But there are signs that it is slowing. In the third quarter, business investment growth slowed to 0.8% from 8.5% in the second quarter, and 11.5% in the prior quarter.
Correction: This story has been updated to note that the slowdown is in manufacturing activity for metal products, not all manufacturing.
Go deeper