Groups stoke opposition to merger of T-Mobile and Sprint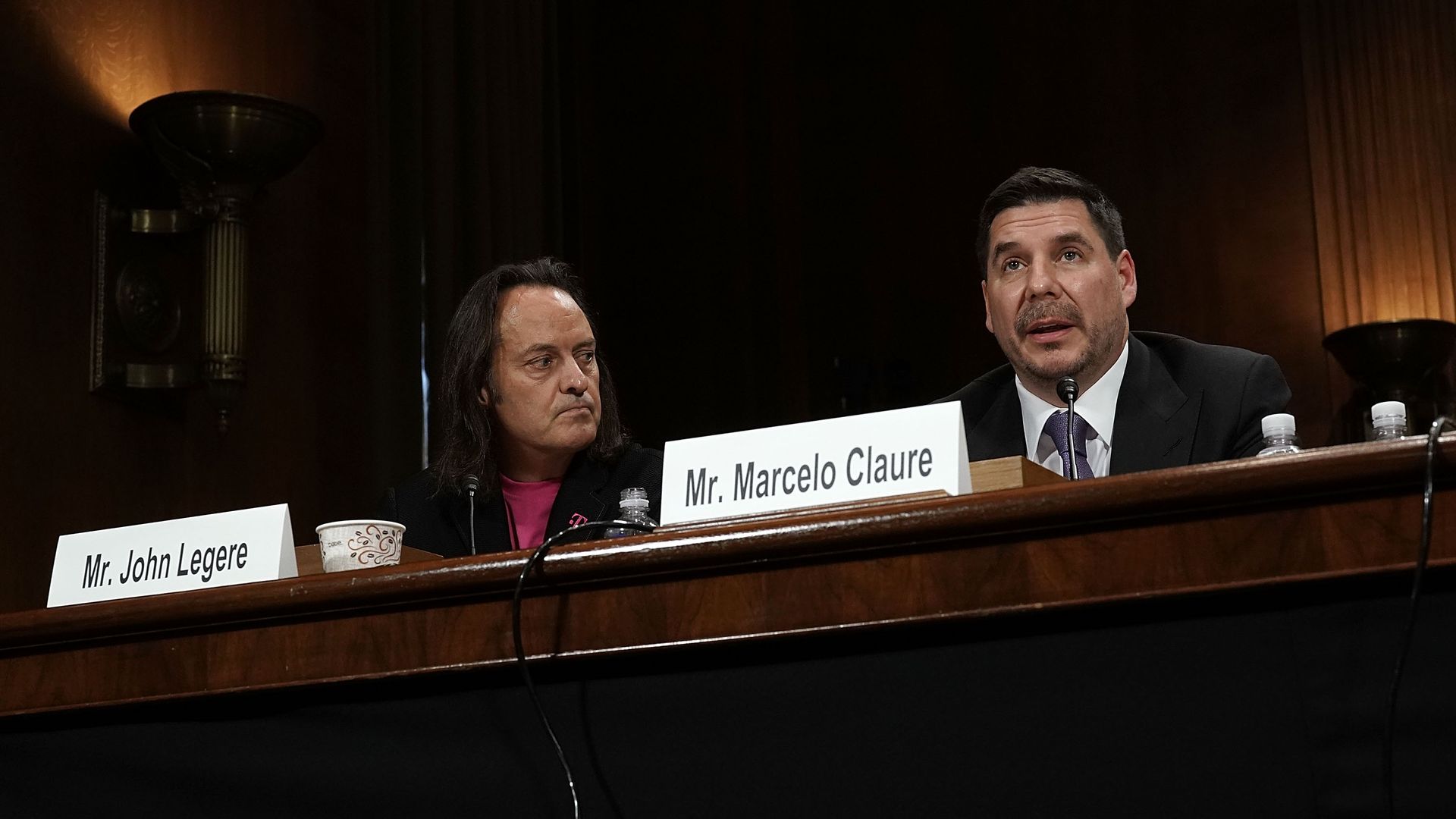 Outside lobbying groups and competitors are ramping up their attacks on T-Mobile's proposed merger with Sprint.
The big picture: Wednesday marked a key deadline for comments at the Federal Communications Commission about the merger, which would bring the number of major U.S. wireless carriers from four to three.
Details:
The Communication Workers of America, the union that represents many wireless industry employees, launched a website featuring their case that the merger will cost jobs.
A non-profit group called Consumer Choice Alliance is launching a digital campaign arguing that the deal "could give countries like Saudi Arabia, China, Germany, and Japan direct access to our networks through the use of foreign-made networking equipment and billions of foreign money." Sprint is owned by Japanese powerhouse SoftBank, which has extensive connections to Saudi Arabia.
Yes, but: Consumer Choice Alliance would not disclose the source of its funding to Axios.
What they're saying: Opponents used a round of reply comments at the FCC to advocate against the deal.
A coalition of progressive organizations, led by Public Knowledge, said in a filing that the merger would "substantially reduce competition in the wireless market and harm consumers."
DISH Network said in its comments that the merger would lead to higher prices for consumers.
The companies have said that the deal will help them compete in the next generation of mobile technology and boost an American wireless industry trying to keep up with Chinese players.
What's next: The FCC continues to evaluate the deal to see whether it meets the agency's public interest standard. The Department of Justice, which considers the effect mergers will have on competition, is also reviewing the deal.
Editor's note: The story has been corrected to indicate a group filing reply comments is led by Public Knowledge (not Open Markets Institute).
Go deeper