Tech industry staffers work behind the scenes to push "blue wave"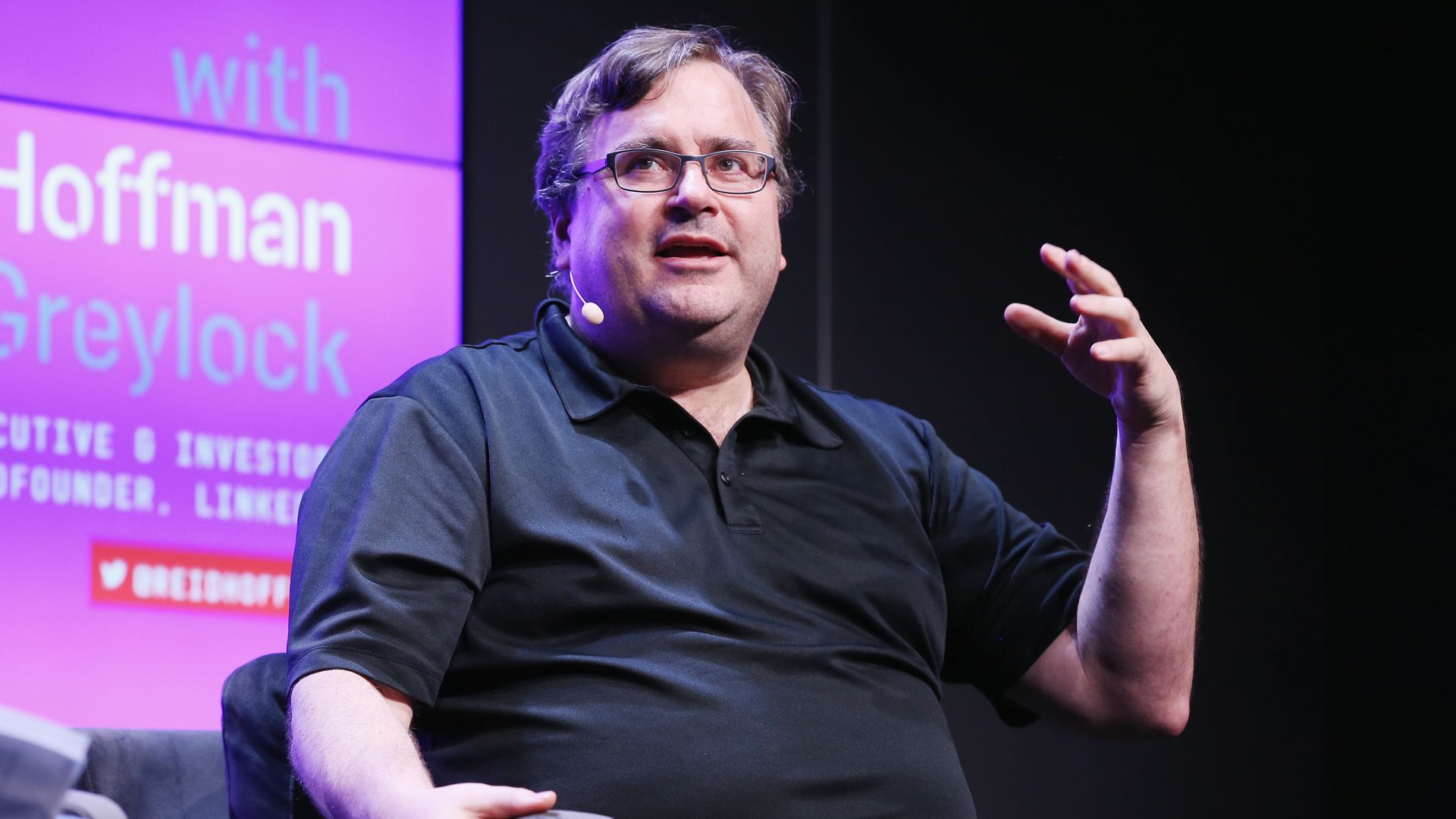 Techies have lent their expertise, time and money to campaigns in advance of election day.
Why it matters: Many in Silicon Valley were particularly dismayed by President Trump's victory in 2016 and several high profile players have worked to support a potential "blue wave."
Some techies have volunteered their time or money. Tech For Campaigns has recruited almost 10,000 tech worker volunteers to be matched up with campaigns. A spokesperson said the group had worked with 115 candidates in 17 states.
Others have backed specific candidates, such as Tech Solidarity's "Great Slate" project to drive cash to a group of progressives in competitive districts.
VCs have looked to invest in products aimed at helping candidates. That includes Chris Sacca and LinkedIn founder Reid Hoffman. Higher Ground Labs, which was founded in 2017 to help progressives, now has more than 20 companies in its portfolio.
Donors worked behind the scenes. Scott Krisiloff, who advises Y Combinator President Sam Altman's political efforts, has worked with Senate Democrats' top political action committee on issues related to digital strategy and donors, according to a source familiar with the matter.
Some former tech workers — including former Groupon exec Suneel Gupta and former Uber exec Brian McClendon — are actually running for office in Michigan and Kansas, respectively.
Yes, but: Plenty of previous Silicon Valley campaign efforts have flopped.
Earlier this year, Bloomberg reported that Hoffman's Win The Future initiative had floundered despite promising at its launch to shake up the political system.
The Sean Parker-backed Brigade, which bills itself as a social network centered around politics, never really got off the ground.
However, Jessica Alter, who leads Tech For Campaigns, said the group is in it for the long haul and hopes to be a centralized resource for campaigns in future political cycles.
"The learnings we accrue aren't lost with every election, like is typical to politics," she said in an email. "Rather, we use them to continue building a library of tech solutions and 'best practices' playbooks that can quickly be deployed to new candidates every cycle, to arm them with the most cutting-edge strategies [and] get them up and running quickly."
Go deeper:
Recode's Teddy Schleifer has a cheat sheet to Silicon Valley's political donor class
The Washington Post's Tony Romm goes deep on this generation of tech political organizing
Go deeper