Brian Kemp pulls out of gubernatorial debate for Trump campaign rally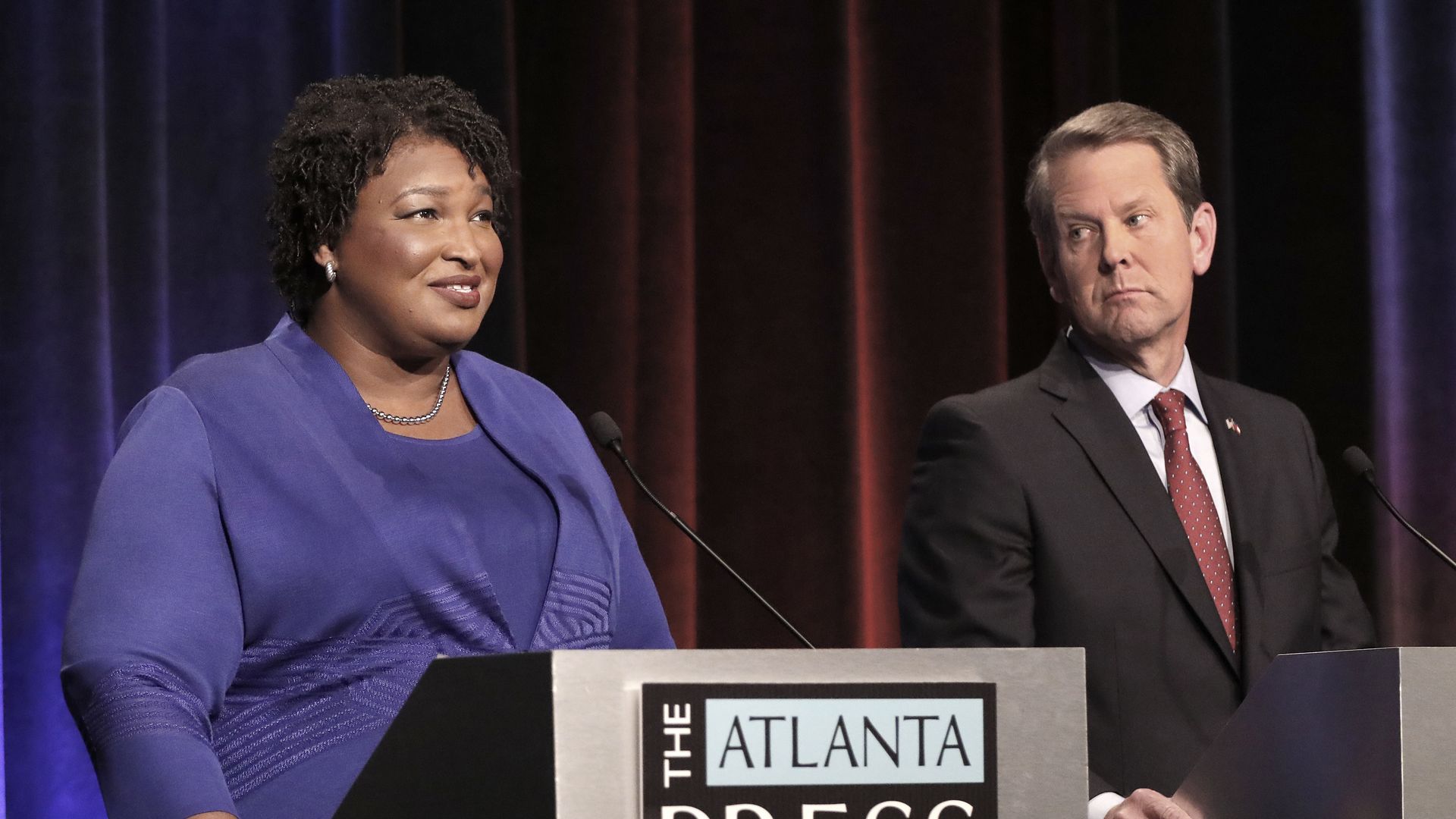 Brian Kemp, the Republican candidate for Governor of Georgia, will not appear at a televised debate with Democratic opponent Stacey Abrams, to instead attend a campaign rally with President Trump, reports the Atlanta-Journal Constitution.
The details: The Sunday debate would have been their final face-off in the hotly contested governor's race, which Cook Political Report rates as a "toss up." Kemp's campaign said he has agreed to debate on Monday at 7:30 p.m. and is waiting on Abrams to accept the invitation. Meawhile, Abrams' campaign told the Associated Press that her schedule is already booked until Election Day. The campaign also said Abrams will replace the Sunday debate with a public Q&A session with voters.
Go deeper