U.S. commander says it's time for a political solution in Afghanistan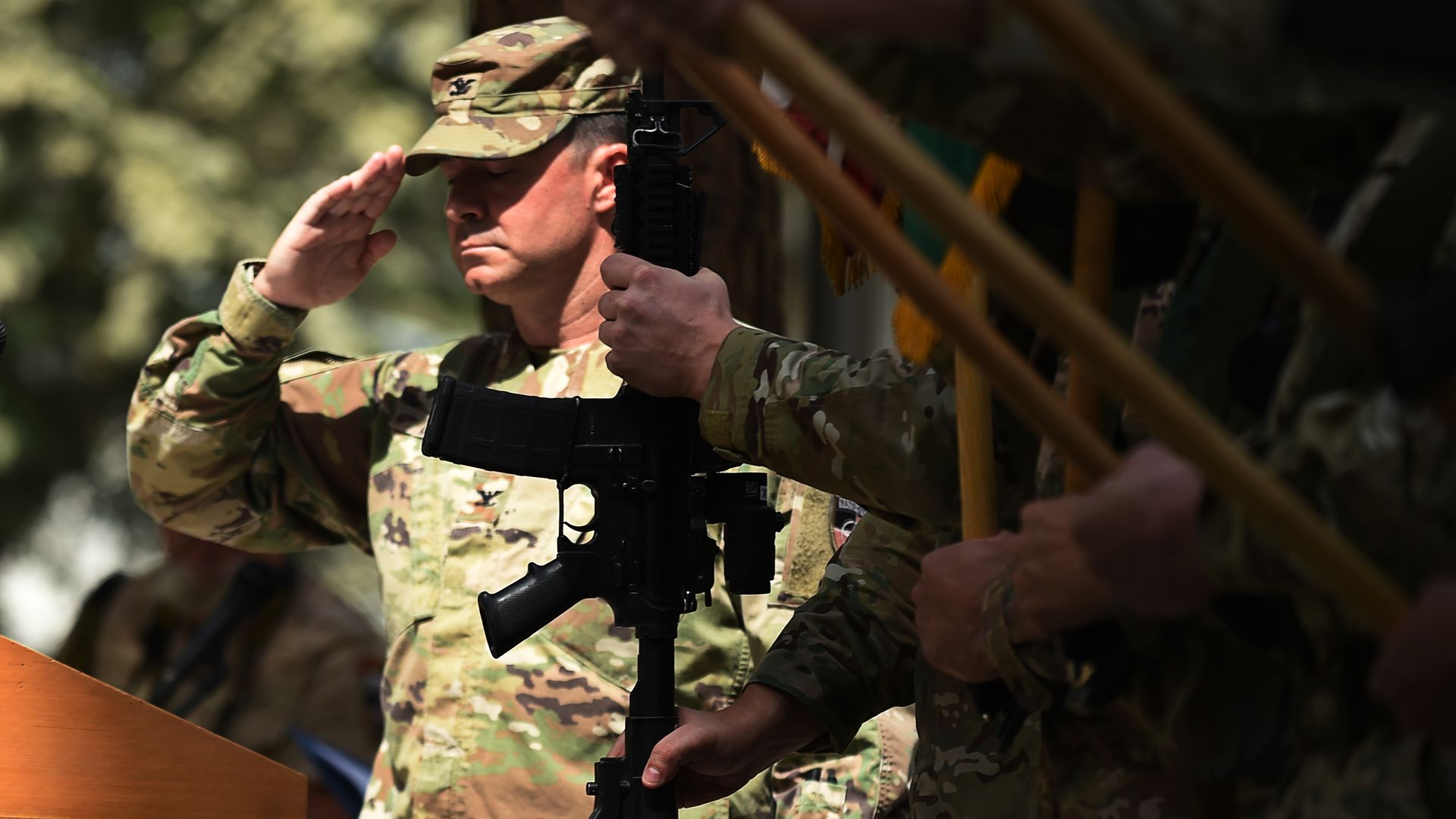 Gen. Scott Miller, the new U.S. commander in Afghanistan, told NBC News' Courtney Kube that "now is the time to start working through" the political process of ending the war in Afghanistan.
Why it matters: Gen. Miller says U.S. troops have been "more in an offensive mindset" since he took over two months ago, a change prompted by heavy casualties. But he says the U.S. acknowledges it can't win with force: "My assessment is the Taliban also realizes they cannot win militarily. So if you realize you can't win militarily at some point, fighting is just, people start asking why. So you do not necessarily wait us out, but I think now is the time to start working through the political piece of this conflict."
Go deeper: 17 years later, Americans tend to consider Afghanistan a failure.
Go deeper