Study: American jobs aren't supporting middle class life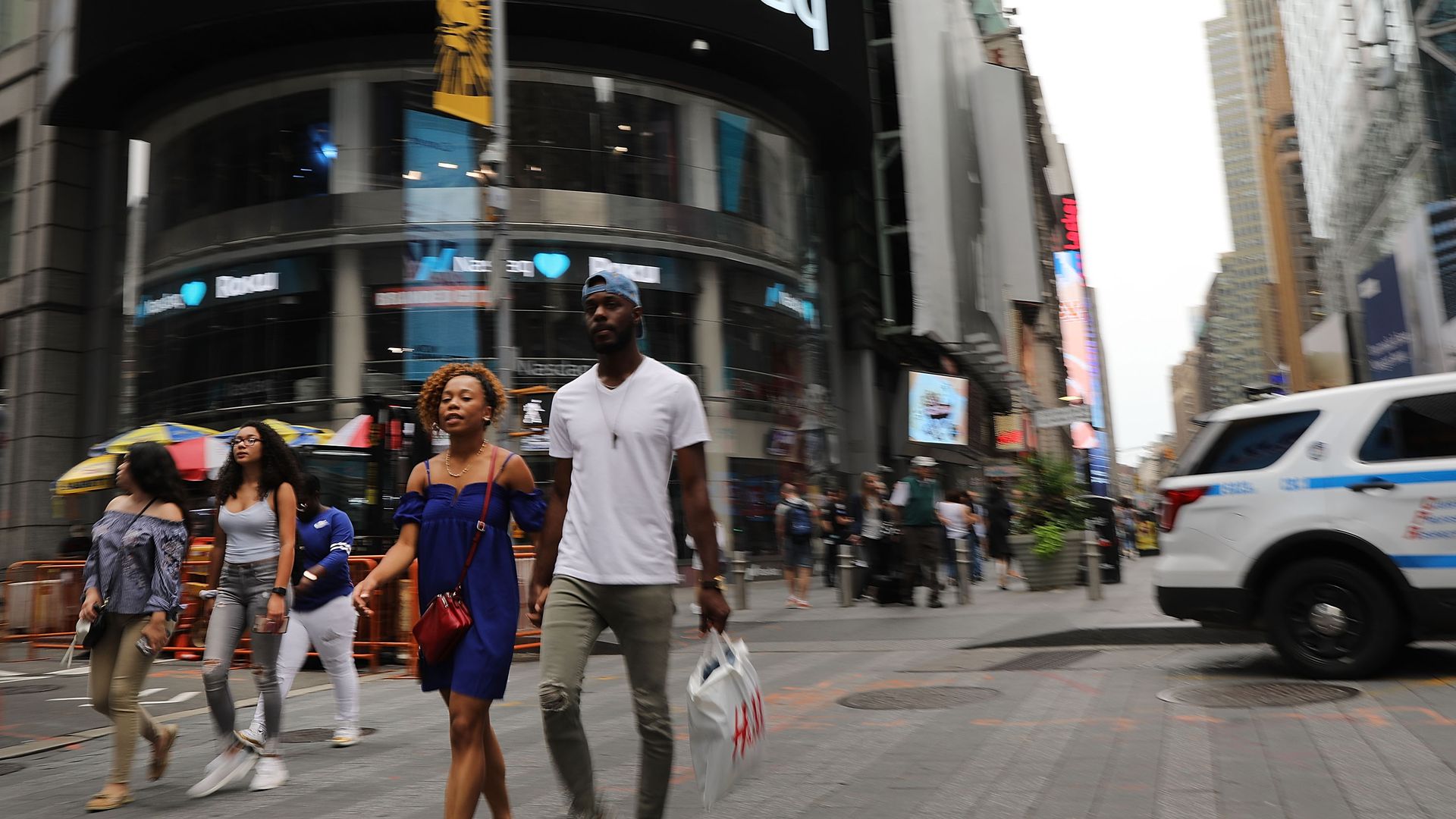 Most Americans are unable to live a middle-class lifestyle, despite being employed, because their salaries won't support it, according to a new study published in Third Way by authors Ryan Bhandari and David Brown.
Why it matters: American unemployment has reached a 49-year low at 3.7%, but wages are still an issue for most Americans, the study says, with 62% of jobs falling short of middle-class standards because of wages and the cost of living in areas where jobs are located.
"It's not about how many jobs are open or how many people have jobs, but it's about how good those jobs are."
— Ryan Bhandari, economic policy adviser for Third Way
Methodology: The study created an Opportunity Index that measured the opportunity to "earn a good life" in metropolitan statistical areas where total employment is at least 100,000.
The study covered a total of 204 metropolitan areas and 73% of the workers in the U.S., omitting the workforce in the rural parts of the country.
The index considered two factors: Job quality — by how much the job pays — and job quantity — by the employment-to-population ratio.
By the numbers:
Only 23% of jobs afford Americans a middle-class living.
15% of jobs provide Americans with high-earning professional wages paying over $80,000.
30% of jobs in the country pay Americans a "hardship" wage, which is "less than what a single adult living on his or her own needs for basic necessities" the study says, paying less than $27,000.
About half of Americans live in households with middle-class salaries. But 40% can't afford middle-class basic necessities because of ordinary expenses like child care, rent and cellphone coverage.
For example, according to Bhandari, in San Francisco, the median wage is $57,000, but the threshold the study has for middle-class affordability is at $82,000. "A family of four needs $162,000 for a middle-class life."
Go deeper