State ballot measures on clean energy key to meeting UN climate goals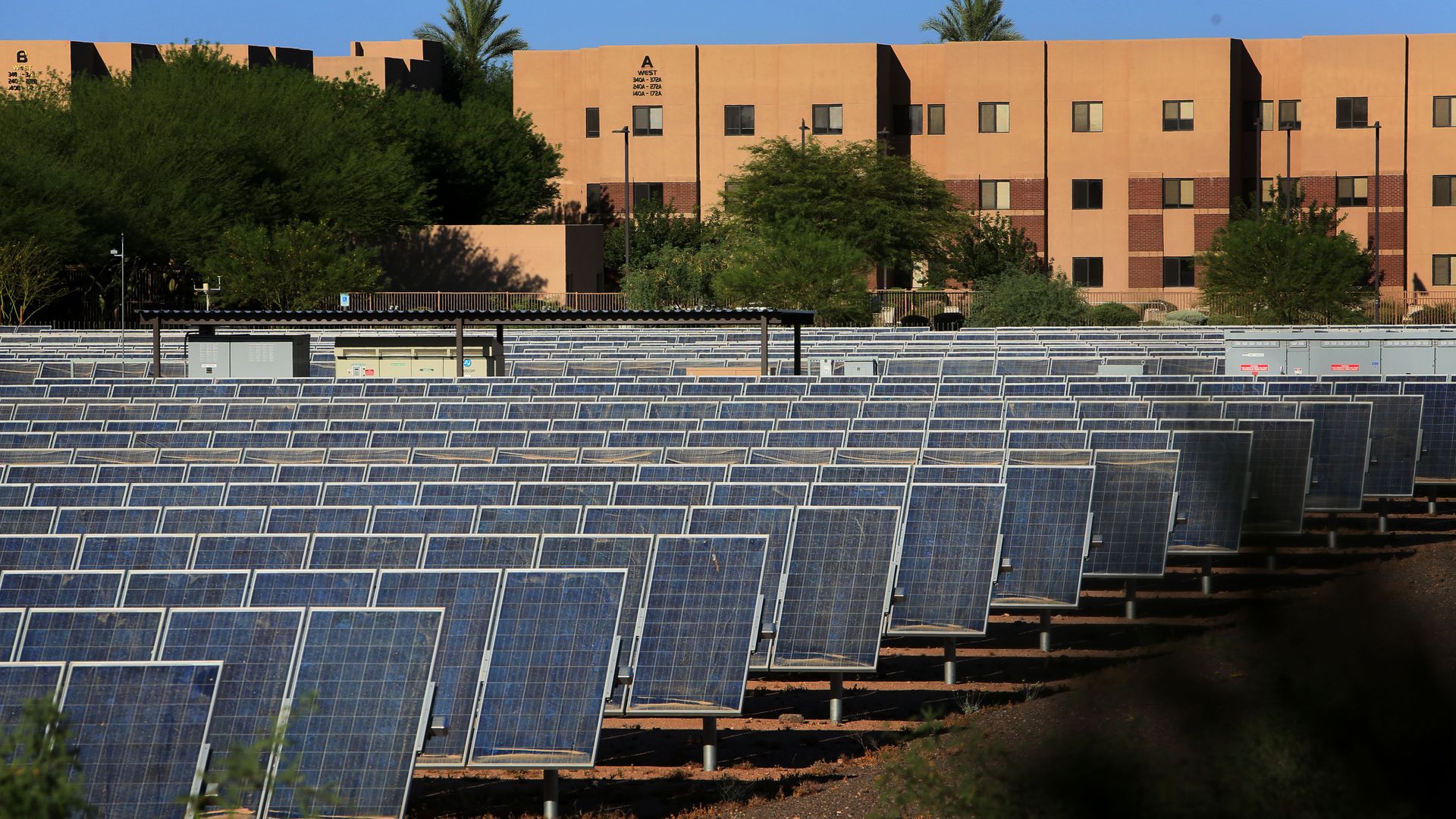 In next week's midterm elections, Arizona and Nevada voters will decide whether to pass state ballot measures that would require electric utilities to invest in renewable and clean energy sources. If passed, these initiatives would work toward statewide goals of 50% renewable energy use by 2030.
Why it matters: According to a special report released by the Intergovernmental Panel on Climate Change on Oct. 8, stringent cuts in greenhouse gas emissions are needed to prevent potentially catastrophic impacts if the climate warms above 1.5°C, or 2.7°F. State and federal legislation is essential to reaching this global climate target.
To meet the goals outlined in the IPCC report, global industries — especially energy, construction and transportation — must make "unprecedented" changes to how they operate. In the U.S., that means increasing investment in renewable energy systems.
The current, relatively low price of fossil fuels increases the need for legislation to trigger investment in renewables, since shareholders often focus on near-term financial returns.
But some major companies with longer-term horizons have begun to lead the charge, with Google and Facebook both investing in renewable energy and integrating climate goals into their business models.
Reality check: Only four states have energy-focused initiatives, and energy continues to be a relatively unimportant issue for voters, behind the economy, security, health care and education. But to address energy-driven environmental challenges, local, state, federal and even international authorities need to be aligned in pursuing climate-positive policies. Should these initiatives pass in November, they could serve as a catalyst for future legislation and commitments to mitigate the effects of climate change in 2020 and beyond.
The big picture: While renewable energy initiatives like those on the ballot in Nevada and Arizona are critical to meeting the IPCC's climate targets, more than legislation is needed. In order to drive down renewable energy costs while at the same time guaranteeing an affordable energy supply, academics, researchers and technologists must also continue developing grid-scale energy storage, wind and solar power technologies, and electric transportation.
Aaron Bobick is the dean of Washington University in St. Louis' School of Engineering and Applied Science.
Go deeper